Ripple Launches New Credit Service For Cross-Border Payments
California-based liquidity provider Ripple has introduced a new beta service, Line of Credit, designed to enable customers to benefit from its On-Demand Liquidity (ODL) service to source capital on-demand, and initiate cross-border payments with the use of the XRP token.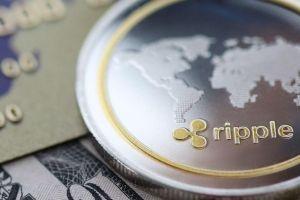 Ripple said in a statement that the new service provides customers with upfront access to capital for all markets through a credit arrangement.
"Those using ODL on RippleNet can purchase XRP from Ripple on credit—customers are charged one fee on the amount borrowed, with no hidden fees, and can receive approvals faster than through traditional means," the company said. "RippleNet customers simply take advantage of one simple XRP-based arrangement everywhere that ODL is available, regardless of sending destination or fiat currency and costs a lot less than most other available credit options."
Asheesh Birla, General Manager of RippleNet, a financial network for global payments, said on Twitter that a pilot version of the service was earlier made available to selected customers.
"We're providing customers with financial solutions that were once only available through legacy systems - now without the cost and overhead. This is the first of many more to come," Birla added.
This said, while some Twitter users were wondering whether Ripple begins "dip its toes into banking," other commentators were positive on the move, seeing it as a potential game-changer for the ODL's wider adoption.
"Using ODL today requires money upfront, which keeps a lot of smaller companies from considering using ODL. Now with LOC, smaller companies can take advantage of ODL. This is GREAT news for ODL adoption and will accelerate the network effect we're all waiting for," galgitron tweeted.
At pixel time (09:52 UTC), XRP trades at USD 0.25 and is up by 3% in a day and 8% in a week, increasing it's monthly gains to 5%. XRP is the second-best performer among the top 10 coins this week.
____
Learn more:
How Investors in Ripple Lawsuit Tripped Themselves
Standard Chartered Picks Ant, not Ripple, for New Remittance Service
Could Stablecoins Kill off Ripple?
---