Ripple Enters Remittance Corridor Between Europe and India
The Swell 2018 event hosted by Ripple, California-based crypto start-up focusing on the banking sector, saw another victory for the company: remittance operator TransferGo implemented Ripple's xCurrent product for cross-border payments.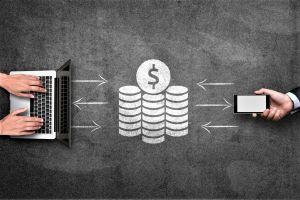 TransferGo claims it has 700,000 customers across 47 destinations worldwide and completes 1.5 million transactions per year.
"We just launched our first xCurrent transactions from everywhere in Europe to India through a partnership with Axis Bank. Ripple helped us build and manage this relationship," said Daumantas Dvilinskas, CEO of TransfergGo.
This new corridor from Europe to India offers real-time transactions and relies on a single API (application programming interface).
Using Ripple's solution for their business is another adoption case of both blockchain and cryptocurrency - but mostly the former. Namely, xCurrent does not completely rely on XRP the native token of Ripple, in the first place, as it can use euros, dollars and bitcoins in addition to XRP. However, When XRP is traded through the xCurrent system, Ripple defines that as another, separate product called xRapid.
In September, Sagar Sarbhai, head of regulatory relations of APAC and the Middle East at Ripple, said that more than 120 banks are currently partnered with Ripple, using xCurrent.
Also, TransferGo is no stranger to cryptocurrencies. They have announced adding their support for cryptocurrencies around two months ago: the company added support for bitcoin, bitcoin cash, ethereum, ripple and litecoin. As Cryptonews.com previously reported, Dvilinskas said that they've had more than 4,000 users signing up in the first few hours after launching the service.
The CEO has his sights on growing the company's customer base from one million to one hundred million and for this, he says that TransferGo's partnership with Ripple will be key.
Listen to Dvilinskas talking about the partnership with Ripple and his company strategy:
Meanwhile, this week, Ripple announced that three clients have moved from pilot-testing to full commercial use of Ripple's xRapid product, which uses the cryptocurrency XRP as a liquidity vehicle for cross-border payments. However, this has already brought out the naysayers who believe that Ripple is too centralized to make it - the war rages on.
---