Ripple Boss Pays for 1,000 Cameras to Monitor San Francisco's Streets
Ripple co-founder and executive chairman Chris Larsen is spending his crypto-fortune on installing high-definition surveillance cameras around San Francisco, per a new report.
According to the New York Times, Larsen has paid to have "a network of 1,000" cameras installed as part of an effort to cut down on crime – particularly theft – in the American city.
Larsen said he sees his drive as "an alternative system of urban security," and said he hopes it will become "a model for other cities."
The media outlet quotes Larsen as stating,
"[Criminals] don't care at all. They don't care if they're being seen. It's brazen."
Larsen said he had started contemplating the plan after his father-in-law's car was robbed and his own car windows were smashed.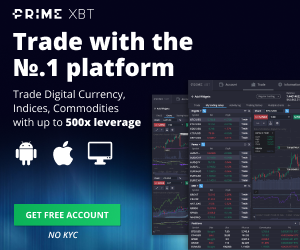 But his decision to act came in 2011 after "a group of men climbed into his garden and one of them cut the wires on his home security system while his children were sleeping inside," writes the report's author.
This was when Larsen "decided that he had had enough."
Since then, he has poured some USD 4 million into buying HD cameras and paying to have them maintained.
"Neighborhood coalitions" then monitor the footage – and help the police take action.
Larsen's network covers 135 blocks of San Francisco, and the Ripple co-founder says that he "helped pay for some internet connections" at police stations in the city – although the same report quotes a police official as stating,
"We do not work with Mr. Larsen. There is a process for the department to request footage from the party that manages the cameras. That party has the discretion whether or not to release footage to [the police]."
Larsen added that he hoped to one day see the dawn of "full-city camera coverage" that would allow police to "play a smaller, more subtle role."
The report concluded,
"Individual vigilantism will not work, Larsen argued, but strong neighborhoods with continuous video feeds on every corner will."
Larsen recently warned that the United States was "risking chaos" by letting China gain the upper hand in the blockchain tech race.