Revolutionizing Transportation: How eTukTuk Is Changing the Game for Developing Nations
Disclaimer: The text below is a press release that is not part of Cryptonews.com editorial content.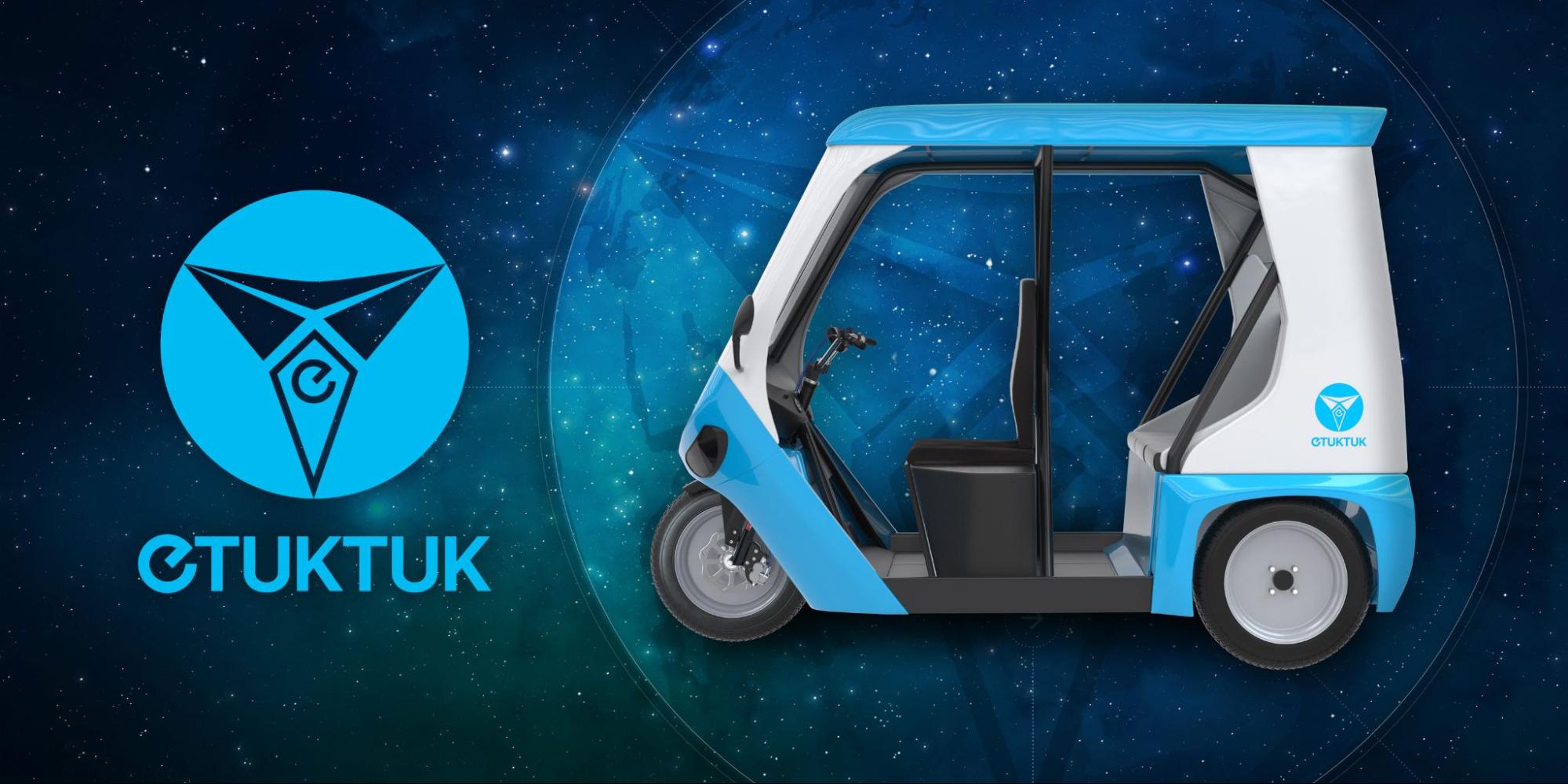 The tuk-tuk revolution is officially underway as eTukTuk plans to launch more affordable Electric Vehicle solutions with widely accessible charging stations in developing countries while simultaneously providing rewards for token holders. First, they will launch in Sri Lanka in 2023, with the goal of setting the blueprint for all developing nations to finally help tackle the carbon emission problem causing considerable pollution for the world.
eTukTuk is one the world's first automotive project built on BNB Chain, and they plan on installing a network of innovative charging stations and delivering innovative eTukTuk EVs to help drivers make the switch from internal combustion engines by building a dynamic multi-revenue ecosystem that balances sustainability with efficiency and innovation.
The project recently opened up the doors to its presale, allowing you to be the first to invest in the TukToken, which will provide substantial rewards as the network expands.
Groundbreaking eTukTuk Electric Vehicles Set to Remove Carbon Emissions and Reduce Transport Costs
With two and three-wheeler Electric Vehicles (EVs) set to become the largest EV sector by 2030, eTukTuk is getting ahead of the market by delivering a scalable solution to act as the blueprint to expand across developing countries.
The team behind the project has spent over five years designing its product and ecosystem, creating a revolutionary eTukTuk EV that can reduce costs and totally remove carbon emissions from countries where internal combustion engine tuk-tuks emit more CO2 than regular cars.
Developing nations are facing their biggest challenges to date due to carbon emissions. In addition, with rising fuel prices, drivers in developing countries struggle to earn a basic wage to keep feeding their families. For example, some locations have seen over 50% price hikes for fuel - pricing many drivers out of the market.
Fortunately, eTukTuk has an innovative solution that can help reduce pollution in developing nations while helping tuk-tuk drivers remain profitable. They've designed a revolutionary eTukTuk vehicle that can replace today's CO2-emitting three-wheelers and will install a charging station network to make the switch as seamless and efficient as possible.
Revolutionary eTukTuk EV and Efficient Charging Solutions
eTukTuk is groundbreaking because it's setting new standards in the EV production market. Their electric tuk-tuks are zero-emission vehicles (ZEVs) built to be safer and more reliable than traditional tuk-tuks. The vehicle comes with a patented roll cage design created using less than two hundred components that have been crafted with safety and sustainability in mind.
Furthermore, the ZEVs will be produced using local manufacturing, helping significantly reduce the product's cost. The eTukTuk EVs use LFP batteries, which are much safer than Lithium Ion batteries and have a lifespan of 8 years.
As a result, the capital and operational expenditure could decrease by up to 78% compared to internal combustion engine tuk-tuks - increasing the earning potential for drivers.
In addition, eTukTuk has created an ecosystem that can help deliver an expansive network of charging stations in the country that will be OCPP 2.0 compliant, allowing for interoperability with most EVs and widening the market to other models.
The charging stations will form the backbone of the eTukTuk Network and are being built to be widely accessible, compact, and future-proof.
eTukTuk will use its blockchain-based ecosystem to allow Territory Partners to provide the charge that helps the network grow, allowing them to earn rewards. These Territory Partners will help to strategically place charging stations to ensure accessibility and frequency of charging. The efficient charging design costs up to 75% less than traditional tuk-tuk drivers to fill - making them an attractive long-term solution for the rising fuel cost problem,
Lastly, eTukTuk aims to become self-sufficient by using solar energy to charge the EVs at charging stations.
Starting With Sri Lanka and Expanding to Other Developing Nations
The first location for eTukTuk to launch will be in Colombo, Sri Lanka. By working with the government and strategic partners, such as The Capital Maharaja Group, eTukTuk will build a growing network of charging stations that are powered by blockchain to help drivers make the revolutionary switch to EVs.
Sri Lanka is the perfect location for eTukTuk to roll out its first implementation as it has over 1.2 million registered tuk-tuks. Furthermore, the prices of fuel are exploding in the country, and the tuk-tuks they drive emit more CO2 than cars.
The entire idea behind the project is that drivers can easily make the switch to EVS and will be happy to do so as they will be spending less to fill up their tanks.
TukToken Providing Blockchain Infrastructure for Efficiency - Earn Rewards as Network Grows and Drivers Refuel
The TukToken will power the entire eTukTuk ecosystem, providing an efficient payment and reward solution. The utility token will help power the ecosystem through carefully designed tokenomics that aims to provide rewards for long-term network participants.
Holders of the TUK token can become Power Stakers by staking their tokens in Power Nodes and earning rewards as the ecosystem expands.
Drivers will use TUK to pay for their charging, and passengers can also pay for rides in the token. As the number of drivers and riders increases, the number of transactions will also increase on the network - helping stakers earn a greater yield.
Simply head to the project's website and connect your wallet to be whitelisted for the presale if you're considering an investment in this groundbreaking project.
---