Research Predicts Bitcoin at USD 144,000, Community Amused
Initial coin offering advisory firm Satis Group predicts Bitcoin's price could reach USD 144,000 within the next decade and USD 96,000 in half that time, but the crypto community is getting less gullible. "Someone with a bias makes a guess," is how Reddit user u/bahkins313 sums up the reaction from the rest of the community.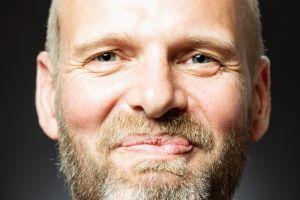 These predictions were reached by starting at the assumption that the more tokens are in circulation, the less their value. The research also estimates a constant increase in price, but claims "conservative" estimates in general. In short, it relies on a price prediction based on underlying value rather than speculation. "Cryptoassets which apply unique value propositions within deep and viral markets" should spike, and these include Bitcoin, Monero and Decred among others, while Bcash will drop as it is a "cryptoasset which attempts to inherit brand recognition and provide minimal technological advantage to incumbents."
The prices that should see the biggest drop, according to the document, are Stellar, Ripple and Cardano; Monero is estimated to reach close to USD 40,000 within the decade, and Ethereum should see about a double increase in price, but neither a spike nor a drop like the others.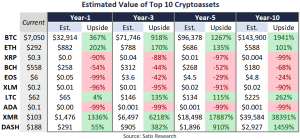 The crypto community sarcastically calls this a "Monero shill" and generally consider it "a**talkery." On Twitter, user @Mr_Rupee says, "The good part of making 10 year prediction is no one will remember to question you after 10 years...." Of course, there are always those shilling their own coins that they claim will replace existing ones. Some people simply call Satis Group "scammers."
Twitter user @0xPineapple writes, "No one has ever successfully applied quantity theory of money to cryptoassets and shown meaningful real world correlation. I suppose it could be an instructive thought exercise in the absence of proven frameworks. Are these guys pivoting away from ICO services?", while @njderuiter says, "@SatisGroup is the same group that claimed 80% of ICOs were scams. Nobody bothered to check their flawed research, where factors they chose to define whether something would be labelled as such were either extremely vague, or simply ridiculous. But hey, it fits the narrative!"
Still, Satis Group is hardly the only one with bullish predictions. Tim Draper, famous early investor in groundbreaking projects such as the internet, Tesla, Skype and Hotmail among others is famed for his prediction that BTC will reach USD 250,000 within four years. John McAfee, a self proclaimed "crypto visionary" and software tycoon, predicted that Bitcoin would reach USD 1 million by the end of 2020, or he will eat his… private parts. Tom Lee, the head of research at Fundstrat Global Advisors, is more conservative, but still estimates BTC may go above USD 20,000 by the end of this year, while Phillip Nunn, a high-profile blockchain consultant, online influencer and popular public speaker, estimated that the end of the year will see BTC at USD 60,000.
____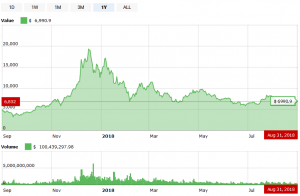 ---