Report: Ethereum Price May Have Plummeted Because of EOS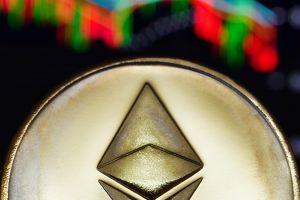 Yesterday's plummet of Ethereum price is blamed on a large sale of ETH on crypto exchange Bitfinex attributed to EOS, an infrastructure for decentralized applications, according to tech site TrustNodes (TN).
According to TrustNodes, "An incredible trading volume of some 180,000 ETH (USD 95 million) exchanged hands within that one hour on Bitfinex, up from around 20,000 an hour beforehand." Further, they say that the usual trading volume on other exchanges like OKex and GDAX was around 20,000.
ETH price chart: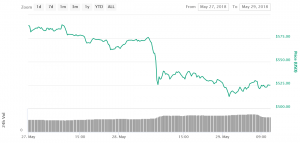 Crypto Twitter persona WhalePanda also weighed in with a similar opinion about EOS's role in the ETH sell-off, tweeting, "Wondering who just ragedumped $ETH on @bitfinex. Didn't $EOS still have a lot of ETH and they were using Finex before."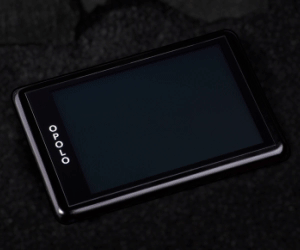 Although TN admits that there might be insider information, they also concede that if there were, a bigger sell-off across exchanges would be possible.
Earlier this month, TN reported that EOS spent around USD 950 million in ETH over the previous 30 days, according to a third party analysis of data from crypto data feed Santiment.
Binance has started listing EOS/USDT around the same time as the crash yesterday.
EOS is now preparing for the launch of their mainnet as the EOS initial coin offering (ICO) finally ends in a few days. However, according to the multiple media reports, the mainnet launch, scheduled for June 2 could potentially be delayed due to high-risk security vulnerabilities, discovered by Qihoo 360, China's internet security giant. Other reports claim that the security problems were resolved by EOS today.