Red Lever Pulled on Bitcoin-Ethereum Bridge Two Days Post-Launch
tBTC - Bitcoin (BTC) on Ethereum (ETH) project by venture production studio Thesis - was put to sleep just two days after its launch on the mainnet.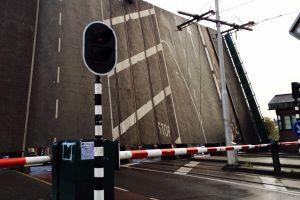 tBTC is a project meant to bridge Bitcoin and Ethereum by allowing BTC owners to access decentralized financial applications that run on Ethereum, turning their coins into tBTC - the ERC-20 token that is a representation of Bitcoin on Ethereum. It can then be used to trade using leverage, as a collateral to earn interest, etc. tBTC could then also be changed back into BTC.
However, two days after CEO and founder of Thesis, Matt Luongo, had announced that the first tBTC was minted on mainnet, saying that, despite BTC and ETH communities not always getting along, it was time for interoperability - the team "pulled the red lever, pausing deposits for the next 10 days, and are helping users drain funds," promising to rise again.
Luongo refused to share the reasons behind the move in the comments and stated that the details will be provided in a deep post-mortem, though he added that more information will be out tomorrow.
There aren't many speculations currently about what may have happened either, with people commenting on the difficulty of making smart contracts. Others have suggested it might've been an oracle issue, and shared a previous tweet by Luongo from 2019, according to which he allegedly said that "it took like two minutes to build something as robust as Chainlink," which is a decentralized oracle network.
Luongo also stated that there was a six-week audit followed by crypto audit, with another scheduled to start tomorrow, but that he is glad the issue was caught this early. Hence, he argues, this is "not so bad. Finding things early means protecting users." We asked Luongo for comment and will update should he reply.
Thesis, which is the team behind the Keep Protocol - a privacy layer for Ethereum and tBTC project contibutor whose system was supposed to be used to guard the BTC owners' private keys, had secured USD 7.7 million in April this year in a funding round led by Paradigm Capital, and with participation from firms including Fenbushi Capital and Collaborative Funds.
While most people seem to be waiting to hear what went wrong, others were more critical of the project. "Remember that project to tokenize Bitcoin on Ethereum to rival Liquid Network?," asks Bull Bitcoin Co-founder and CEO Francis Pouliot. "Yep, it's dead. Ethereum sucks." The company is a Liquid federation member.
___
Other reactions:
__
__
---