Recycle-to-Earn Is the New Eco-Conscious Passive Income - Earn in Three Simple Steps
Disclaimer: The text below is a press release that is not part of Cryptonews.com editorial content.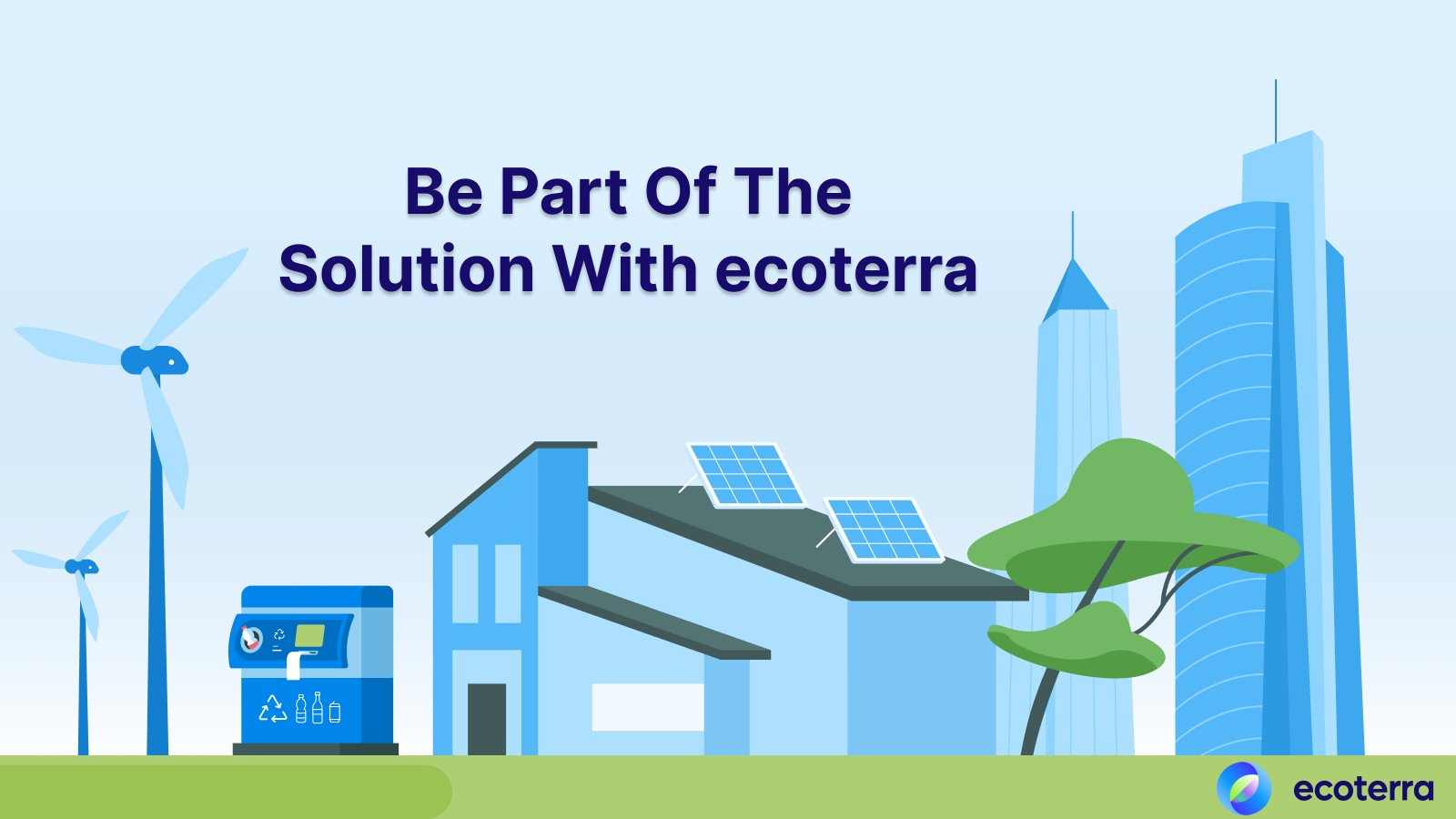 As play-to-earn loses its foothold, recycle-to-earn is taking up the mantle as eco-conscious Web3 aficionados look to earn rewards for creating a sustainable future.
Ecoterra has created a groundbreaking solution that takes elements of GameFi mechanics to create a rewards system for people recycling.
Its revolutionary Recycle2Earn application is officially live, allowing you to earn rewards as you help push the planet in a sustainable direction.
The project is on a mission to show the world that Web3 technology can be used to help drive sustainability and make a positive impact on the planet.
The intuitive application allows users to earn from recycling in three simple steps; scan, recycle, and earn.
Recycle2Earn Officially Launched - Sign Up Now and Earn 1000 $ECOTERRA.
Ecoterra recently launched its signup for the Recycle2Earn application, allowing you to start scanning recyclable materials to earn rewards.
What's best is that the first 5000 users to sign up receive 1000 $ECOTERRA for free!
Ecoterra is focused on rewarding people for taking action on climate change, helping to shift the world into a sustainable future.
The project wants to encourage the recycling process to fight against global warming by educating the public on the need for recycling and providing them with an adequate incentive to get started.
The ecosystem extends beyond recycling rewards and integrates a carbon-offsetting marketplace, a recycled materials marketplace, and an impact-trackable profile - designed to reach a wide range of users, including small businesses, large corporations, industries, governments, and NGOs.
Through the Recycle2Earn application, users will be rewarded every time they recycle - so long as they follow all the steps outlined in the application.
Recycle and Earn in Three Simple Steps
The Recycle2Earn application has made it extremely easy to start earning rewards.
First, you will have to sign up for the application through this link.
Once registered, the first step to start earning is scanning the barcode on any recyclable material. This can include glass, aluminum, or plastic.
The application will then search through its AI-powered database to find an instant match and provide a quote on how much can be earned through recycling.
The next step is to recycle the items at the nearest Reverse Vending Machine (RVM).
An RVM is a machine that allows you to deposit materials for recycling, providing you with a receipt for your contribution.
RVMs are located in the majority of supermarkets in most metropolitan cities, meaning everybody will have the opportunity to recycle their items and earn rewards.
Ecoterra has also established a partnership with Delhaize (Lion), one of the largest supermarket chains in Europe, North America, and Asia, to integrate the system into their RVMs.
After scanning, the Recycle2Earn application will direct you to your nearest RVM to recycle.
Once deposited, the final step is to upload a picture of the receipt received to start earning rewards.
It's as easy as that!
More Than Just-Recycling: Carbon Offsetting and Recycled Materials Marketplaces
Ecoterra goes beyond recycle-to-earn by providing a range of ecological actions that can help push sustainability.
For example, the platform will release a Recycled Materials Marketplace that will let users purchase recycled plastics, glass, or aluminum.
The marketplace will help its users connect with companies worldwide to purchase recycled materials, allowing them to browse for the exact materials required that can make the most significant impact.
In addition, users can post special requests to fill orders and find unique specifications for recycled materials.
All items can be purchased using $ECOTERRA tokens - providing the token with immense utility.
In addition, Ecoterra will also launch a carbon offset marketplace that will let users purchase carbon credits that are fully verified in a partnership with VERA.
Carbon offsets help users reduce their carbon footprints as they represent a specific amount of CO2 being removed from the atmosphere.
Finally, the application will also have an impact-trackable profile that will track all the positive actions in the Ecoterra ecosystem.
The profile will help businesses position themselves as leaders in the fight against climate change and inspire their consumers to start recycling.
In addition to these features, the application offers additional methods of contributing to sustainability.
For example, you can participate in tree-planting initiatives by donating $ECOTERRA to projects partnered with Ecoterra. There are also forest/beach/river cleanup initiatives that can be funded using tokens, helping to remove plastic litter, which can contribute to global pollution.
Overall, this is a revolutionary ecosystem for the Web3 industry that strives to help promote a sustainable future.
$ECOTERRA Gaining Adoption Across the Industry
Following its epic presale, the $ECOTERRA token is starting to gain mainstream recognition across the industry after a string of listings on exchanges.
For example, the token has already been listed for trading on decentralized exchanges like Uniswap and multiple high-profile centralized exchanges like BitMart and LBank;
Furthermore, the token was also listed on CoinMarketCap, giving it a credibility boost for retail traders;
Finally, users can stake their $ECOTERRA tokens on LBank and earn a 12% APY on their tokens, helping to provide another stream of passive income.
Sign up for the Recycle2Earn application today and take advantage of the 1000 $ECOTERRA welcome offer.
---