Recession May Increase Demand for Crypto: Survey
A potential economic downturn may become another incentive to buy cryptocurrency, at least in Hong Kong, a recent survey showed.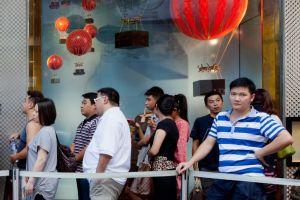 According to a survey conducted by the Hong Kong Blockchain Association (HKBA), 23% of respondents said they are considering investments in cryptocurrencies as a safeguard against a potential economic downturn, Yahoo Finance HK reported. Nearly half of the participants in the survey expected such a downturn to occur in the world economy within a year.
However, the report did not provide any further details about the survey and its respondents.
Generally seen as sophisticated investors and a technology-savvy people, Hongkongers have a strong desire to diversify their life savings away from only traditional fiat currencies and stocks, which some view as very risky, HKBA told Yahoo Finance HK.
Despite the interest in crypto, the survey also revealed that up to 60% of respondents want to see "licenses" and clearer regulation of cryptocurrency trading platforms. Perhaps not surprisingly, the survey further indicated that younger people are much more open to investments in cryptocurrencies than the older generations.
Some experts say bitcoin and cryptocurrencies in general may be useful from an investment perspective because they offer exposure that is not directly linked to the performance of other financial markets. As reported by Cryptonews.com, crypto markets are almost deaf to news from the outside world.
Also, early bitcoin investor Bill Miller said recently that bitcoin should be thought of as a "non-correlated asset most similar to gold," implying that it could play an important role in a portfolio as protection against downturns in other markets.
---