Rakuten Plans to Launch its Crypto in Russia through Viber
Japanese ecommerce giant Rakuten will launch its new Rakuten Coin cryptocurrency in Russia within the next six to 12 months – via its messaging app subsidy, Viber.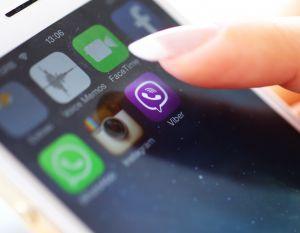 News agencies Interfax and Tass report that Viber CEO Djamel Agaoua claims company officials are now studying Russian language and cryptocurrency-related laws, with a view to launching in the country before mid 2019.
Tass quotes Agaoua as saying, "Rakuten Coin will be tradeable on Viber. It will be available as part of the Viber Wallet service, and Russians will be able to exchange [the token] for rubles, United States dollars or euros."
However, per Interfax, Agaoua stated that Rakuten Coin would not be transferrable to banks in the country, and could not be "cashed out" through existing Russian financial institutions – although exchange-related matters would "depend on Russian laws," he said.
The chat app enjoys enormous popularity in Russia and the CIS, and some 45 million Russians use it at least once a month. Rakuten completed the USD 900 million purchase of Viber back in 2014.
Russian president Vladimir Putin has previously blown hot and cold on cryptocurrency-related matters, and last month appeared to pour scorn on the idea of adopting a state-issued cryptocurrency, stating that "the issue goes beyond national borders." The president, however, has previously held talks with the likes of Ethereum co-founder Vitalik Buterin, and is thought to support cryptocurrency-related business – on the proviso that the government can regulate it effectively.
The government is also in the process of formulating a set of cryptocurrency-related laws. Last week, a leading member of the Duma stated that the legislation, which had been expected to pass a second reading at the house this summer, would likely be delayed until autumn.
---