QUBE to Rise Above ADA in Presale, Outshining Crypto Giants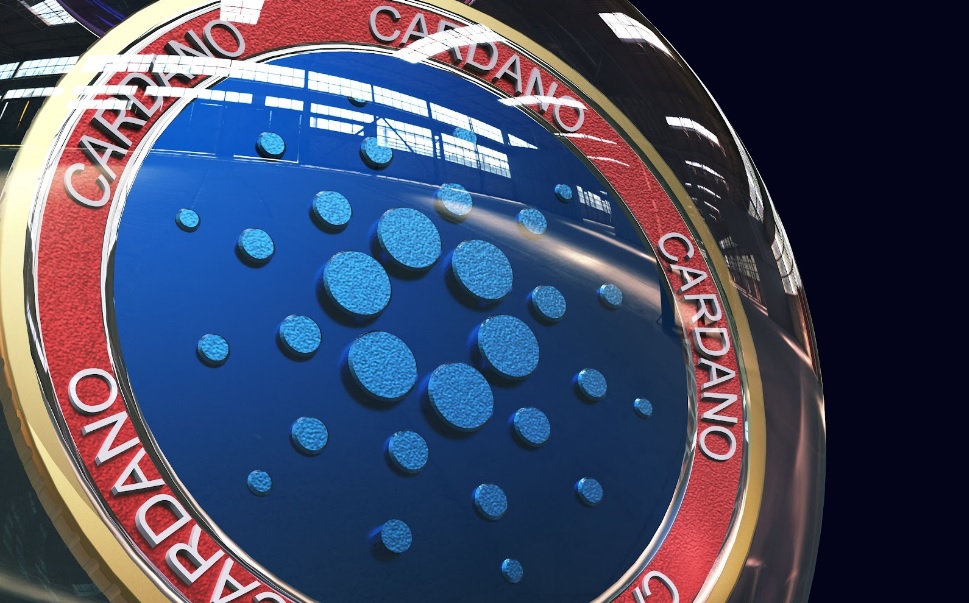 InQubeta (QUBE) is rapidly garnering attention in the dynamic crypto space thanks to its outstanding presale performance. This surge has caught the eye of industry experts, who now speculate that the project may surpass the achievements of Cardano (ADA) and other crypto giants. The excitement surrounding QUBE's presale is a testament to its captivating features, attracting attention from new and seasoned investors.
The key to InQubeta's presale success lies in its seamless integration of artificial intelligence (AI) and blockchain technology. This powerful combination ensures transparency in operations and financial transactions, significantly boosting investor trust and confidence. As a result, the native currency, QUBE, has experienced a substantial increase in demand and worth, making it a highly desired asset.
In this article, we'll explore InQubeta's rise, looking at its unique features, value proposition, and what differentiates it from top industry players like Cardano.

InQubeta (QUBE): Unlocking Extraordinary Portfolio Growth Opportunities through Presale
InQubeta is a fast-growing cryptocurrency that allows individuals to expand their investment portfolios using its AI crowdfunding platform. Its ongoing presale has witnessed tremendous progress, with over 250 million DeFi tokens sold, amounting to a total sales figure of over $2 million. Its investor-friendly approach sets QUBE's presale apart because it doesn't impose a vesting period on presale tokens - they are available as soon as they are listed. This unique trait allows participants to access their tokens immediately after the presale, promoting liquidity and long-term commitment to the DeFi project.
The innovative fractional investment framework explains the rise of InQubeta's presale. This system has firmly established QUBE as one of the top crypto coins to invest in for significant rewards. This exceptional platform allows individuals to participate with a small capital outlay, making it accessible to a broader audience. The process involves converting investment opportunities into units, enabling QUBE token holders to invest in them. This approach promotes portfolio diversification, as investors can own portions of multiple cryptocurrencies.
The QUBE presale framework is thoughtfully structured into ten stages, catering to investors with different levels of interest and capital. Each step has a unique price allocation, which allows for value appreciation. The presale presents an attractive option for supporters to gain early access to the venture and invest in one of the top crypto coins for maximum gains. It offers discounted rates, various benefits, and enticing incentives, making the offer even more appealing to potential stakeholders.
This well-designed growth model effectively entices and motivates stakeholders, generating a strong response from the investment community. InQubeta is currently in the stage 2 phase. This stage offers the DeFi tokens at an appealing price of $0.0098 per token. The discounted rate has made it attractive for investors looking for high returns with a low initial investment. As the presale progresses to the next phase, the fee will slightly increase to $0.0112 per token. Crypto experts anticipate that the advancement of this DeFi project will soar upon launch, driven by intense buying pressure.

Cardano (ADA): A Scalable Crypto Project Facing Bearish Challenges
ADA is a popular crypto platform known for utilizing the proof-of-stake (PoS) consensus mechanism. Cardano emphasizes efficiency and environmental sustainability through reduced energy consumption. Its standout feature is the layered architecture that enables scalability and seamless integration with other blockchains. ADA also supports decentralized applications (DApps) through smart contracts, providing diverse opportunities for developers and businesses.
Despite its impressive features, ADA, the native currency of Cardano, is currently facing a bearish trend. The ongoing selling pressure within its ecosystem primarily causes this downward movement in price. As a result, many investors are expressing concerns over the stability of this project, leading them to consider alternative ventures that offer more promising prospects.
Final Thoughts
As InQubeta's presale surges, experts speculate it could outshine Cardano and other cryptocurrencies globally. QUBE's flawless combination of AI and blockchain technology, fractional investment system, and community-driven ecosystem have played a pivotal role in this impressive outcome. Take advantage of the opportunity to invest in InQubeta's presale and be part of this groundbreaking journey. Secure your position in the future of crypto and join us now to witness the QUBE revolution firsthand!
---