QANplatform Announces Uniswap Listing, 2.1M USD Funding Raised
Disclaimer: The Industry Talk section features insights by crypto industry players and is not a part of the editorial content of Cryptonews.com.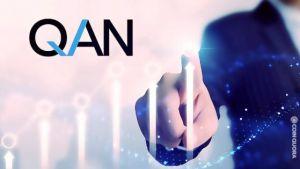 Blockchain project QANplatform, which builds a quantum-proof energy-efficient platform, announced a successful 2.1 million USD venture funding round with participation by renowned investors.
The private financing round was led by Fairum Ventures, DeltaHub Capital, Insignius Capital, and BlackDragon, the firm said, without disclosing its valuation.
This six-figure investment is latest in a spate of venture capital deals fueled by rampant excitement around today's cryptocurrency ecosystem. As the industry is gradually moving into the mainstream adoption cycle, QANplatform was one of innovative projects that are making their way into the space with greater use cases.
In a press statement, investors who participated in the latest fundraising said they identified game-changing qualities and sought to be a part of QANplatform's impending innovation through capital provisions.
"Weare glad to contribute in this investment round and support QANplatform's future growth. We see a lot of potentials not only because of the quantum-resistant cybersecurity but also for QAN's other IPs like Proof-of-Randomness (PoR) consensus algorithm, rapid cloud platform deployment, or the upcoming multi-language smart contract development feature," said Max Mucko, Partner at BlackDragon.
The quantum-resistant hybrid blockchain platform will use the funding to accelerate its expansion and launch premium features. Specifically, the fresh capital will be channeled into 3 key strategic areas: product development, marketing, and liquidity providing on exchanges.
Token listing on Uniswap occurs on May 21
QANplatform is one of a crop of fledging crypto ventures taking advantage of the boom in digital assets to build up their "sovereign blockchain" for a broad user base. The firm has opted to delve into a unique business area that aims to guard the blockchain industry against quantum-computer attacks.
Through its platform, QANplatform said it is possible for developers to build DApps or Defi projects and run business processes even if they have no prior expertise in blockchain or cryptography. QAN private blockchain code is free, open-source and users can develop smart contracts in major programming languages.
Users of the platform also benefit from having an integration with Chainlink, which allows QAN developers to create more complicated smart contract designs that use resources external to the QAN blockchain platform.
QANplatform's 5G-friendly blockchain platform also bypasses the limits of Ethereum in a number of ways. Not only it secures data transactions against quantum computer attacks, but also significantly reduces energy consumption in an environment-friendly way.
In addition to the funding secured, QANplatform announced that it will list its native token on Uniswap exchange on May 21.
Uniswap currently stands as one of the leading Decentralized Exchanges (DEXs). Thanks to its on-chain liquidity pools system, the company anticipates that the listing will help them raise awareness of the value proposition that QAN's lattice-based cryptography offers for the industry.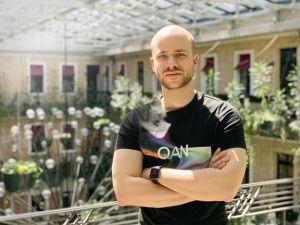 Talking on the latest funding round, Johann Polecsak, Co-Founder and CTO of QANplatform said, "Our key mission is to lower the entry barriers for developers so startups and enterprises can build their Proofs-of-Concept (PoC) and Minimum Viable Product (MVP) as fast as possible to reach mass adoption. We stick to this view and let only community-driven VCs invest in this strategic pool."

---