PrimeXBT Retrospective: Why Traders Short Bitcoin
Disclaimer: The text below is an advertorial article that is not part of Cryptonews.com editorial content.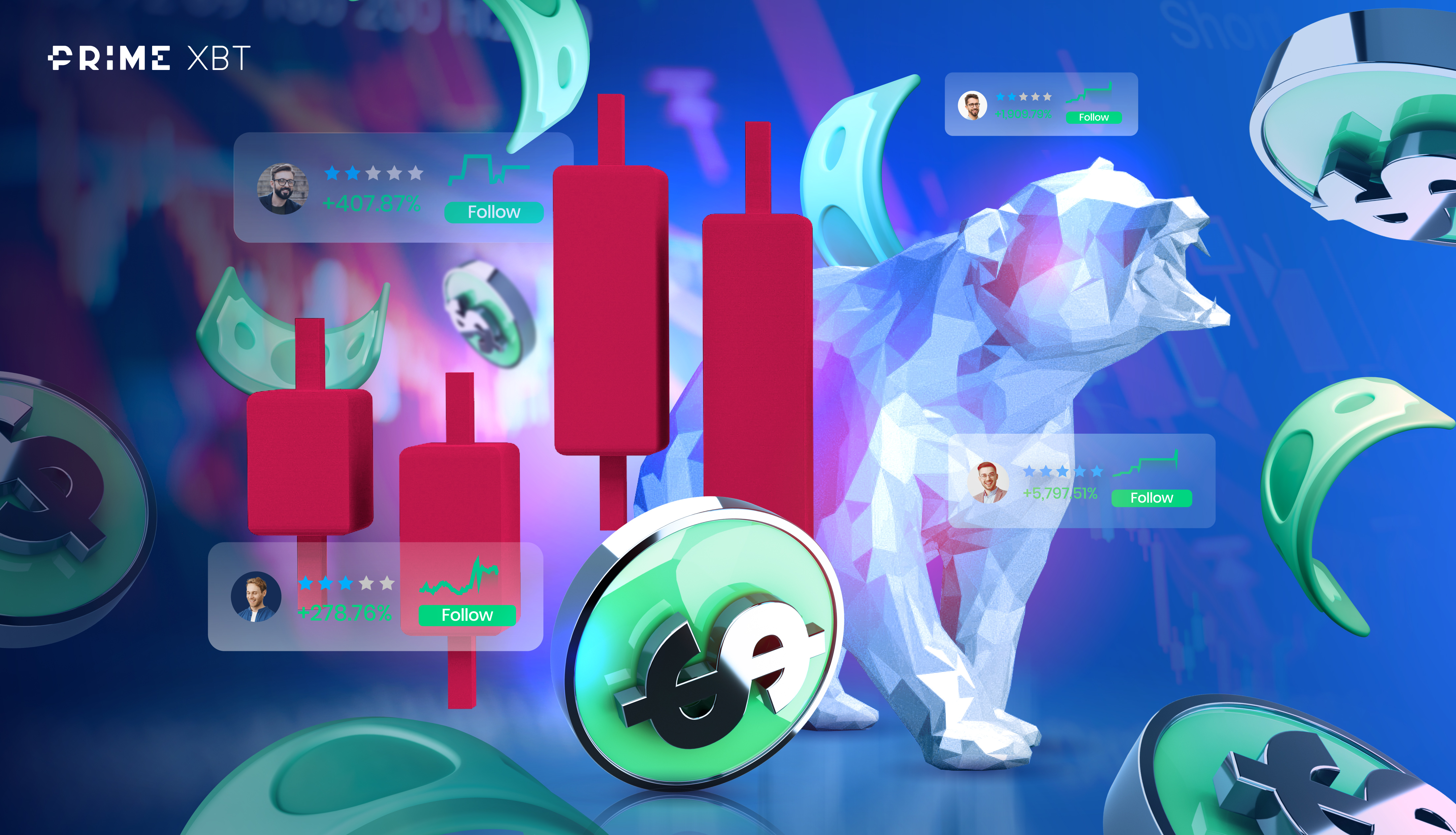 During a bear market, it is commonplace for traders to discuss short positions and strategies around shorting Bitcoin for a profit or to protect capital against falling prices.
In this retrospective report, PrimeXBT has provided historical crypto market data to explain the growing popularity of shorting Bitcoin and other cryptocurrencies.
Spot Buying Versus Long And Short Positions Explained
Spot exchanges see a flood of new users during a bullish trend in cryptocurrencies. It isn't out of the ordinary during such a phase to find Coinbase trending on Apple's App Store.
But when the trend turns bearish, spot trading volume dries up, and users flock to derivatives trading platforms to long, or more specifically, short Bitcoin and altcoins.
Going short Bitcoin blew up in early 2018 as the top cryptocurrency plummeted from $20,000 to an eventual low of $3,200. At the time, BitMEX was among the only platforms available offering short positions on crypto.
That year, however, demand surged for crypto derivatives. PrimeXBT and several other brands launched during the 2018 crypto winter. These same brands are once again thriving while spot exchanges fall like dominoes, and it is all due to demand.
Why Traders Go Short Bitcoin And Cryptocurrencies
When bear markets put a strain on portfolios, smart money goes short to trade with the trend. The reason why spot exchanges struggle is because users only have the option to move into cash and wait.
Shorting Bitcoin and other cryptocurrencies lets traders make money on the way down during a downtrend rather than seeing capital levels deplete rapidly.
Going short Bitcoin also works as a hedging strategy, with returns offsetting losses related to any long-term spot positions held.
This also means there is no need to sell crypto assets if the chance to sell at highs was missed. Use the assets instead to trade as collateral and watch the value increase when a bull market eventually returns.
PrimeXBT Research: A Historical Look At Crypto Max Drawdowns
According to the data provided via PrimeXBT research, shorting Bitcoin is a proven profitable strategy to make money during bear markets or take advantage of pullbacks in bull markets.
Analysts often quote how much Bitcoin price has appreciated over time but fail to call enough attention to the potential return related to the cryptocurrency's worst drawdowns.
The combined total of the four major max drawdowns in BTCUSD price history adds up to over 341%. The four max drawdowns were 96%, 86%, 84%, and 77%, respectively, for an average of 85% per drawdown.
An 85% move down in Bitcoin from top to bottom would present an opportunity to turn a $1,000 short position at 100x leverage into $8.5 million. Moreover, this opportunity has presented itself to traders a total of four times thus far!
PrimeXBT Research: A Unique Take On Bull Market Corrections
That is only the metrics on bear markets. While shorting Bitcoin and altcoins falls out of favor during bull runs, a hedge short at resistance can be a profitable strategy according to PrimeXBT research.
During the raging bull market of 2013, Bitcoin price suffered a 76% pullback before reaching its high for the cycle. In the middle of the 2017 bull run, BTCUSD saw several 30% or more pullbacks.
The long trade was clearly the better call, but the savvy trader could have added incremental returns by hedge-shorting Bitcoin at each resistance level. Such trades against the trend should only be taken when indicators reach extreme overbought levels.
Short-term trades against the trend require proper risk management, such as placing a stop loss above where the short is opened in case the market continues to rise. A buy stop can be placed above the stop loss to reenter the bullish trend if the short is stopped out.
Short Bitcoin And 100 Different Assets With PrimeXBT
PrimeXBT provides around-the-clock access to long and short positions on leverage, built-in technical analysis software, and risk management tools to ensure trading strategies are executed safely.
The list of trading instruments includes Bitcoin and a wide range of altcoins like Dogecoin, Polygon, Solana, and many others. In addition to cryptocurrencies, users can go long or short on stock indices like the S&P 500, commodities like gold and oil, or forex currencies.
Users can connect to global markets 24/7 using the PrimeXBT mobile application, available for free from the Apple App Store for iPhone or Google Play Store for Android. When market volatility hits, it is easy to stay on top of things from the palm of your hand.
Register for a free PrimeXBT account today and make a deposit in BTC, ETH, USDT, USDC, or other popular cryptocurrencies to fund a margin account or access a peer-to-peer copy trading community.
---