PrimeXBT launches new Crypto Futures trading platform
Disclaimer: The text below is a press release that is not part of Cryptonews.com editorial content.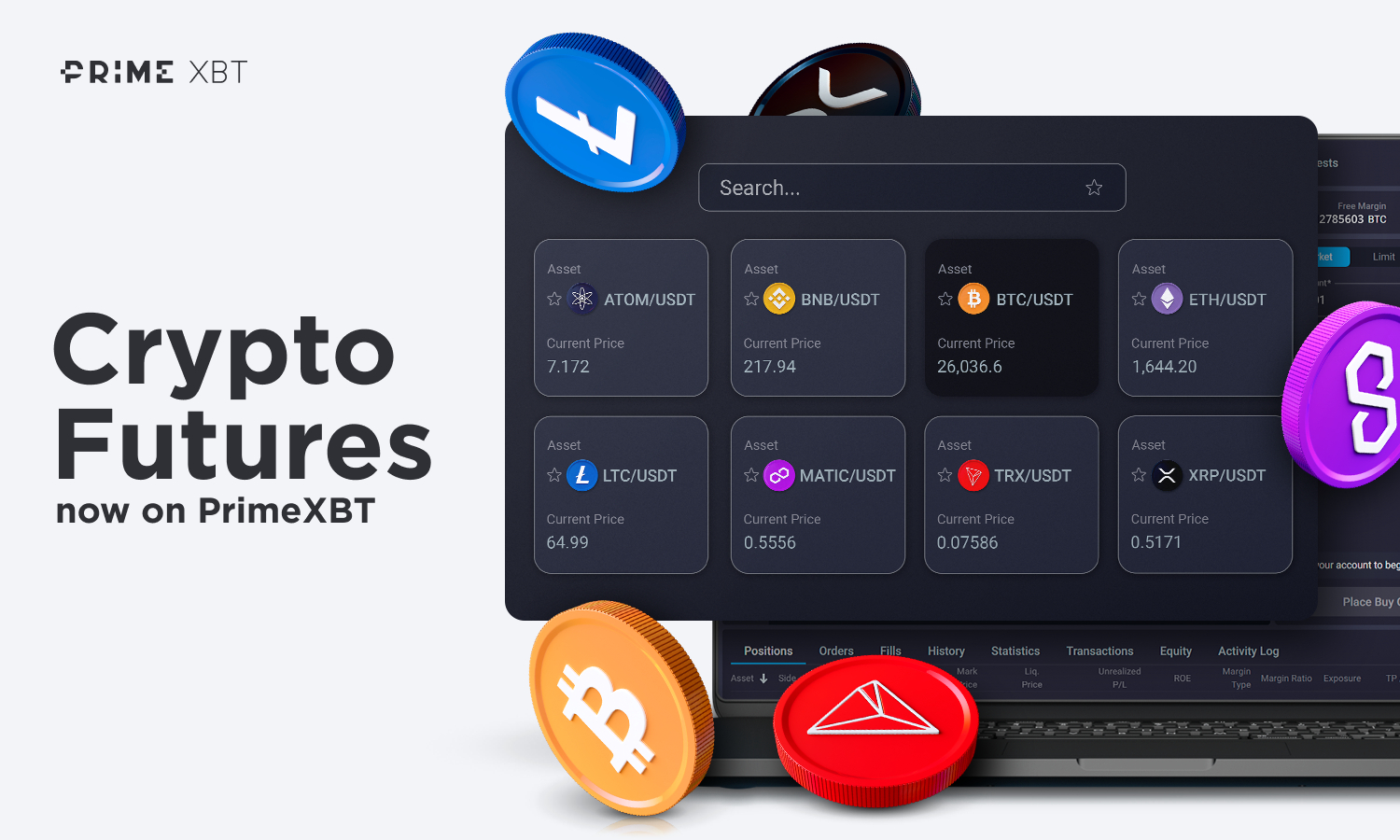 PrimeXBT, an award-winning brand offering a multi-asset Margin Trading platform and a comprehensive suite of advanced, user-friendly trading tools, has announced the launch of an all-new Crypto Futures trading platform.
Trade 8 popular Crypto Futures Contracts via Perpetual Swaps
Crypto Futures seamlessly integrates within the existing PrimeXBT platform, maintaining the user interface's familiar look and feel. The platform offers 8 of today's hottest Cryptocurrency Futures Contracts, available as long and short positions 24/7 via Perpetual Swaps.
The platform's revamped UI allows for full customisation, enabling users to add a watch list, open positions, pending orders, and TradingView charts to their interface. Each window can be adjusted according to individual user preferences. An order book was also added for crucial information about market depth.
Improved trading tools: Adjustable leverage and more
Traders of any skill level will benefit from a suite of enhanced tools for a variety of trading strategies. The platform introduces adjustable leverage, allowing traders to select leverage ranging from 2x to 200x on popular cryptocurrencies like Bitcoin, Dogecoin, and Solana.
This feature lets traders tailor positions to match their risk appetite and profit goals. In addition, users can toggle between cross or isolated margin, for increased control over position and risk management.
A continued commitment to Crypto industry excellence
PrimeXBT's launch of Crypto Futures revolutionises the Cryptocurrency trading experience, boasting a variety of features designed to provide both novice and experienced traders with unprecedented control and flexibility.
This release reaffirms PrimeXBT's commitment to delivering high-quality trading products. The existing platform, recognised for its excellence in safety, security, and operations, will continue to offer Margin Trading on traditional assets, Copy Trading, contests, and educational resources
The future is indeed now. PrimeXBT Crypto Futures are live and available for trading. For more information, please visit the official PrimeXBT website.
About PrimeXBT
PrimeXBT is a leading fintech company, founded in 2018, that specialises in providing comprehensive trading infrastructure for a diverse array of financial products. Products include Cryptocurrency Futures trading, Stock Indices, Commodities, Forex, and Copy Trading. Recognised with multiple awards for its innovation and excellence, PrimeXBT aims to create a seamless, safe, and efficient trading environment for traders across the globe.
To learn more, visit https://primexbt.com.
Follow PrimeXBT on Facebook and Twitter.
---