Price Prediction: Invest In Uwerx (WERX) Instead Of Polkadot (DOT) And Polygon (MATIC)
Disclaimer: The text below is a press release that is not part of Cryptonews.com editorial content.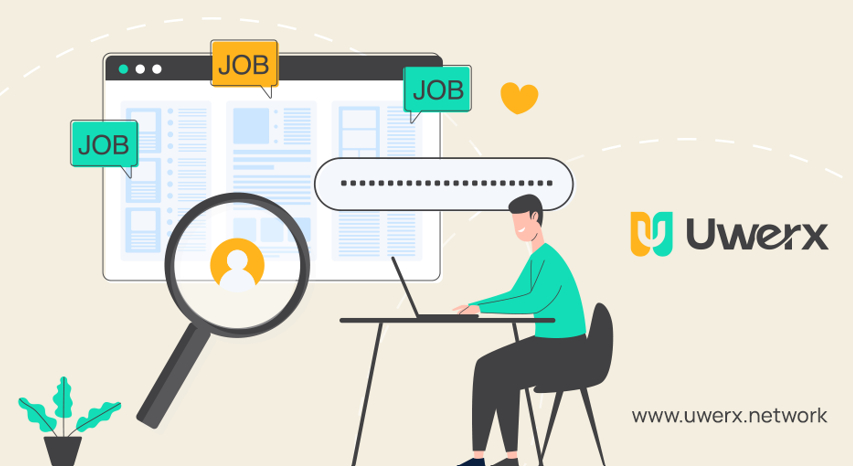 Popular crypto analysts are advising the public to put their money into a project currently in Stage 1 of its presale, Uwerx.
The question is raised as to why? What do popular coins like Polkadot (DOT) and Polygon (MATIC) lack when compared to Uwerx?
Will these coins be profitable in the long run, or will they collapse as we enter a new year? Keep reading to find out.
Uwerx (WERX) Could Bring Investors 20x The Profit In 2023
With revolutionary and novel ideas, Uwerx seeks to revolutionize the freelancing sector. It will establish the first platform for freelancers where they can utilize blockchain technology.
This technology will lower the risk of scams, prevent any stealing of intellectual property, and also lower fees. With these added benefits, Uwerx will sit on the throne for freelancing platforms.
Additionally, the Uwerx coin has incredible upside potential - for freelancers and users through additional incentives and gamification as well as investors due to the fact that the presale is relatively young.
Its current price of just $0.005 is expected to hike by 6,000% by the time the presale ends. With this price jump, Uwerx will bring you 20x the profit in the coming months.
Now let's talk about safety, another crucial aspect of any crypto project. Uwerx will freeze liquidity after the end of the presale and for 25 years after the presale concludes, and InterFi Network and SolidProof have both conducted and passed audits for the project.
These measures show the long-term faith and trust the Uwerx team has for this project. Uwerx has incredible potential for development into a popular crypto platform utilized by millions worldwide, so get in early.
The Polkadot (DOT) Price Stagnates
The distributed protocol called Polkadot (DOT) makes it possible for blockchain networks to function together without any issues. You can use the Polkadot (DOT) coin for governance and staking.
Recently, Santiment revealed that by their data, Polkadot (DOT) is now the second-ranked network by development activity. Unfortunately, the price of Polkadot (DOT) still has to catch up. It is currently worth $6.12.
Polkadot (DOT) is slowly losing its popularity as its trading volume has also diminished by 23% in the last day. This shows that the Polkadot (DOT) outlook is bearish, despite the positivity shown earlier.
Polygon (MATIC) NFT Volume With A New Milestone
The scaling solution for Ethereum called Polygon (MATIC) was introduced in 2017. Like most other coins, individuals can use the Polygon (MATIC) coin for staking and voting on the future of the network.
The Polygon (MATIC) network achieved a new milestone last week. OpenSea reached a new volume of NFT sales with $324 million, surpassing its previous record. However, the Polygon (MATIC) price has yet to catch up. Polygon (MATIC) has a value of $1.10 at the time of this writing.
We believe investing in a project which is tied to an industry which has shown strong potential for growth in a resilient industry amidst volatile market conditions is the best bet for potential investors. Especially with the 25% bonus currently ongoing. Follow the links below to find out more.
Website: www.uwerx.network
Presale: invest.uwerx.network
Telegram: https://t.me/uwerx_network
Twitter: https://twitter.com/uwerx_network
---