Price Prediction: Axie Infinity (AXS) and The Sandbox (SAND), Is Uwerx (WERX) the Crypto Presale of 2023?
Disclaimer: The text below is a press release that is not part of Cryptonews.com editorial content.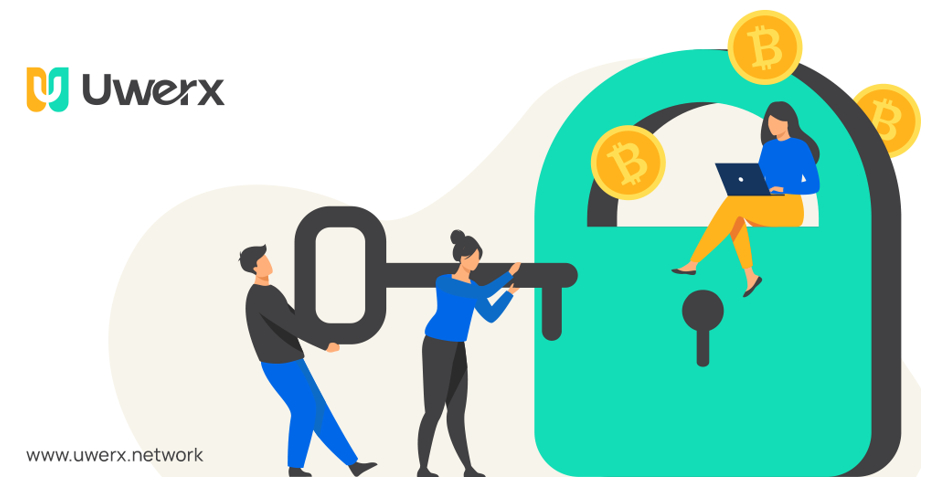 Major cryptocurrencies – even the pre-eminent leaders Bitcoin (BTC) and Ethereum (ETH) – lost as much as 80% to 90% from their all-time high levels. As the crypto bull run continues to mount day by day, will this
However, some industry segments had it worse. But perhaps none more so than metaverse tokens, whose median loss was greater than 90%.
Metaverse industry giants like Axie Infinity (AXS) and The Sandbox (SAND) prices, for instance, were obliterated. Some metaverse tokens failed to make it out of 2022.
But it's not all gloom and doom, and hope does spring eternal for the crypto industry.
Blockchain protocols on presales or ICOs represent great entry opportunities for investors who wish to make astronomic gains.
We believe that Uwerx is a better opportunity than The Sandbox (SAND) and Axie Infinity (AXS) in 2023 – here's why.
Uwerx (WERX) Targets Gig Economy with Presale Launch
The number of people working from home and taking upside hustles as freelancers increased exponentially under the backdrop of the COVID-19 pandemic, changing how people go about their daily routine.
This led to the rise of the gig economy which is growing at a US$350 billion pace. Uwerx is bringing the gig economy to cryptocurrency enthusiasts.
Uwerx is in the process of creating the Web3-enabled freelance platform built on Polygon (MATIC).
Uwerx features significantly lower transaction fees (5% vs. 20% at Upwork and Fiverr), provides improved data storage and transparency, and opens up more income streams for freelancers using the platform.
Uwerx launched at discounted presale prices of $0.005. But here's the best thing: Uwerx is hotly tipped by crypto experts that Uwerx token prices can go as high as $3 in mid to late 2023.
Since Uwerx has already been audited prior to its launch by InterFi Network and Solidproof, as well as the contract ownership being renounced by the creators and soon as the platform is listed on centralized exchanges.
The dev team also plans to freeze liquidity for 25 years post-presale, we can say that Uwerx is a safe investment with 50x potential.
Axie Infinity (AXS) Among the Worst-Performing Cryptos of 2022
Axie Infinity (AXS) is a prominent metaverse play-to-earn (P2E) gaming ecosystem. It's also the native token used to transact in the Axie Infinity (AXS) marketplace, where players can buy Axies – the NFTs used to breed, battle, and trade with other players.
Axie Infinity (AXS) was among the laggards of 2022 due to the droves of players who lost interest and stopped playing the game altogether, which lowered the demand for Axie Infinity (AXS) tokens drastically.
Worse, the Ronin bridge hack in March 2022 did nothing to allay investor fears – Axie Infinity (AXS) lost $650 million in that security incident.
Axie Infinity (AXS) is down by almost 96% YTD, making it one of the worst performers in the bear market.
The Sandbox (SAND) Suffers Record Losses
Similar to Axie Infinity (AXS), The Sandbox (SAND) is a blockchain-based virtual world where users can create in-game NFTs and earn by selling them to other users. The Sandbox (SAND) also serves as the in-game economy's currency.
The Sandbox (SAND) experienced great success when metaverse hype was at its peak in late 2021, but the exodus of users – dwindling down to just less than 500 unique users – has driven The Sandbox (SAND) prices to record lows.
We strongly believe, that given the current market conditions and the current potential of Uwerx, it could be the presale of 2023.
It presents a valid and tangible solution to a high-growth industry which has shown growth and stability during ongoing volatile market conditions.
Click on the links below to find out more:
Website: www.uwerx.network
Presale: invest.uwerx.network
Telegram: https://t.me/uwerx_network
Twitter: https://twitter.com/uwerx_network
---