Pomerdoge (POMD) sees Chainlink (LINK) whale buy into the presale. Litecoin (LTC) takes a tumble
Disclaimer: The text below is an advertorial article that is not part of Cryptonews.com editorial content.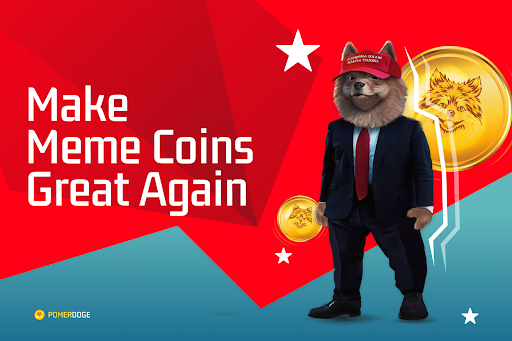 Litecoin (LTC) has taken a tumble with a disappointing halving event, which turned out to be a buy the rumor, sell the news event. But while Litecoin traders may be underwater, one new explosive P2E blockchain ICO, Pomerdoge (POMD), promises to supercharge investor's portfolios.

One Chainlink (LINK) whale has been buying into the Pomerdoge presale, and what does this whale know that ordinary investors do not? They are betting big on this new ICO, and smaller investors should do the same!
Click Here To Find Out More About The Pomerdoge (POMD) Presale
Pomerdoge (POMD) GameFi's Next Big Thing?
Pomerdoge has been absolutely tearing it up and has already raised $2 million in its presale. This P2E game connects crypto enthusiasts around the world and allows them to connect, battle, and compete.

One unique thing about Pomerdoge is its lack of buy-and-sell taxes, which nearly all new protocols feature. In practice, this means that investors benefit 100% from any trading activity and get to keep 100% of their profits.

The secret? They should buy early because early investors always secure the lion's share of the rewards. And this is why this Chainlink whale has already participated in the presale.

Pomerdoge operates in one of crypto's most lucrative sectors, GameFi, and its novel approach to earning while playing could easily see it onboarding a considerable percentage of the 3 billion people who play video games each year. It is also one of 2023's safest investments with locked liquidity and smart contract audits.

Join the presale today and get into a project set to rival the established giants Dogecoin and Shiba Inu during the earliest phase. Pomerdoge is poised to take over the GameFi space, and the presale is any investor's ticket to join the party before everyone else!
Litecoin (LTC) Post-Halving Price Action
Litecoin recently had its halving event this year. The block rewards were slashed by 50%, and many expected this event and its reduction in supply to exert significant upward pressure on Litecoin's price. However, these investors were sadly disappointed.

There was a rally before, but after the halving, Litecoin tumbled, and instead of being a long-term catalyst, it became a buy the rumor, sell the news event. Despite this, analysts remain optimistic about Litecoin's long-term forecasting, a potential high of $205.20.

Analysts believe that the reduction in the inflation rate will lead to gradual appreciation and noted that Litecoin is one of the very few cryptos that has made a new all-time high in each cycle.
Chainlink (LINK) Blockchain Agnostic Oracle Services
Chainlink is a blockchain-agnostic oracle service providing price feeds for almost all of DeFi. These price feeds power liquidations, and Chainlink's services ensure the smooth and healthy functioning of decentralized applications. It plugs external data into smart contracts and has been doing so since 2017.

One Chainlink whale wading into the Pomerdoge presale has provided a massively bullish signal, given that crypto whales often operate in information asymmetry. Buying Chainlink before the release of its staking program when it had no revenue model was a contrarian bet- the most profitable type of investment.

Following the release of CCIP (Cross Chain Interoperability Protocol), $LINK could perform excellently in the coming months, and analysts have already cited a potential range between $12.13 and $14.23 next year.

Find out more about the Pomerdoge (POMD) Presale Today
Website: https://pomerdoge.com/
Telegram Community: https://t.me/pomerdoge

---