Polygon (MATIC) Awaits PIP Approval, VC Spectra and Shiba Inu Announce New Developments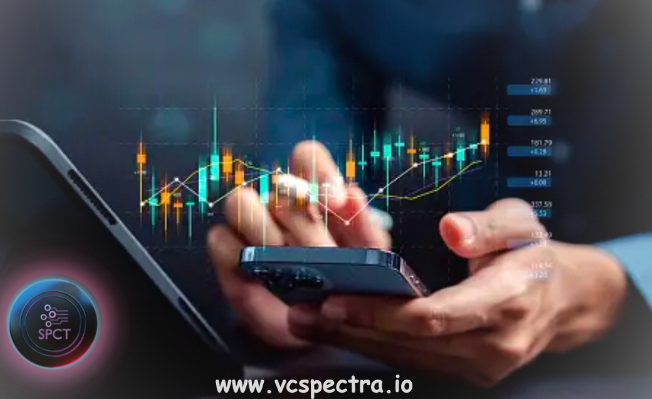 Polygon has been teasing its 2.0 era, awaiting approval on changing the MATIC token to POL.
While facing a setback last month, Shiba Inu's (SHIB) Shibarium remains a hot talking point in crypto.
On the other hand, VC Spectra (SPCT) Stage 3 presale is almost 40% in progress, proving the project may be the top crypto to buy right now.
Learn how this revolutionary decentralized finance platform reached this point and more in a moment.
First up, the trending Polygon MATIC news and Polygon price prediction analysis.
Polygon (MATIC) Awaits PIP Approval On New Token
The Polygon Improvement Proposal (PIP) involves community-approved suggestions to enhance the blockchain. Polygon (MATIC) is currently teasing 'Polygon 2.0,' which it dubs the 'value layer of the internet.'
Among the expected changes include a new token, POL, described as a 'hyperproductive token' allowing users to have multiple roles while getting rewarded. Polygon (MATIC) awaits approval on this proposed change.
Analysts hint at bullish Polygon price prediction forecasts based on this 2.0 upgrade. Currently trading at $0.50, Polygon (MATIC) is anticipated to reach at least $0.90 by next year.
With this Polygon price prediction estimate covered, let's review VC Spectra (SPCT), one of the hottest new ICOs.
VC Spectra (SPCT) Introduces Its Own 2.0 In Asset Management
VC Spectra (SPCT) is a crypto-based venture capital fund for new yet promising blockchain and technology start-ups seeking early-stage funding.
It uses smart contracts to automate the key roles of financial intermediaries, offering a more liberating investing experience where users control their assets.
As any hedge or venture capital fund should, VC Spectra (SPCT) uses sophisticated trading strategies, some of which are guided by artificial intelligence, to manage the risks and maximize the profits.
Owning VC Spectra's utility token, SPCT, is how you get involved. Like Polygon (MATIC), it offers voting rights where the community can influence future operational protocols.
Yet, SPCT goes further with more perks, like access to discounted pre-ICOs and monthly dividends.
VC Spectra's (SPCT) first two presale stages saw the quick buying of 250 million tokens valued at $0.008 and $0.011, respectively.
The Spectra token (SPCT) sets you back $0.025 in Stage 3, set to jump by 32% to $0.033 in Stage 4. Participating now secures 220% gains, which is how much the token will have increased after the presale with a new price of $0.08.
With Polygon (MATIC) and VC Spectra (SPCT) covered, let's wrap up with Shiba Inu news and the SHIB price prediction.
Shiba Inu (SHIB) Influencer Confirms Development of Shibarium Burn Portal
Shibarium remains the focal point of Shiba Inu news, and rightfully so. After a rocky start, this innovative layer-2 blockchain for Shiba Inu (SHIB) is gaining more and more usage daily.
Now, Shiba Inu (SHIB) users can expect a 'burn' portal on Shibarium in due course, as announced by Lucie, one of the project's renowned influencers.
'Burning' tokens has been a Shiba Inu (SHIB) common strategy over the past few years to reduce its uncapped supply, which should improve its value. Speaking of which, are SHIB price prediction analysts bullish about Shiba Inu (SHIB)?
While in a bear market trading at $0.00000721, SHIB price prediction estimates hint the token could reach at least $0.000010 by 2024.
So, having briefly looked at Polygon (MATIC) and Shiba Inu (SHIB), VC Spectra (SPCT) presents many compelling reasons as the best cryptocurrency to invest in.
Learn more about the VC Spectra presale here:
Buy Presale: https://invest.vcspectra.io/login
Website: https://vcspectra.io
Telegram: https://t.me/VCSpectra
Twitter: https://twitter.com/spectravcfund
---