Poloniex Becomes the First Exchange to List ETH Forked Tokens Before the Merge
Disclosure: Crypto is a high-risk asset class. This article is provided for informational purposes and does not constitute investment advice. By using this website, you agree to our terms and conditions. We may utilise affiliate links within our content, and receive commission.
Disclaimer: The text below is an advertorial article that is not part of Cryptonews.com editorial content.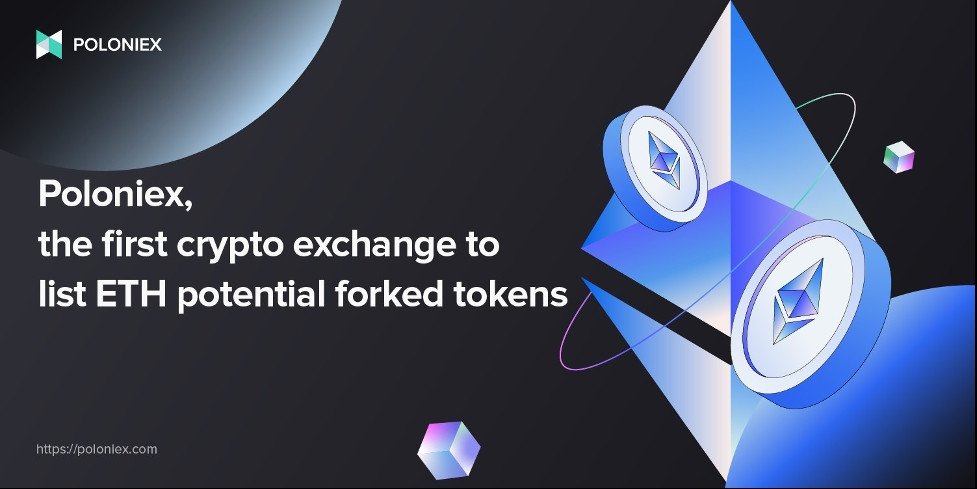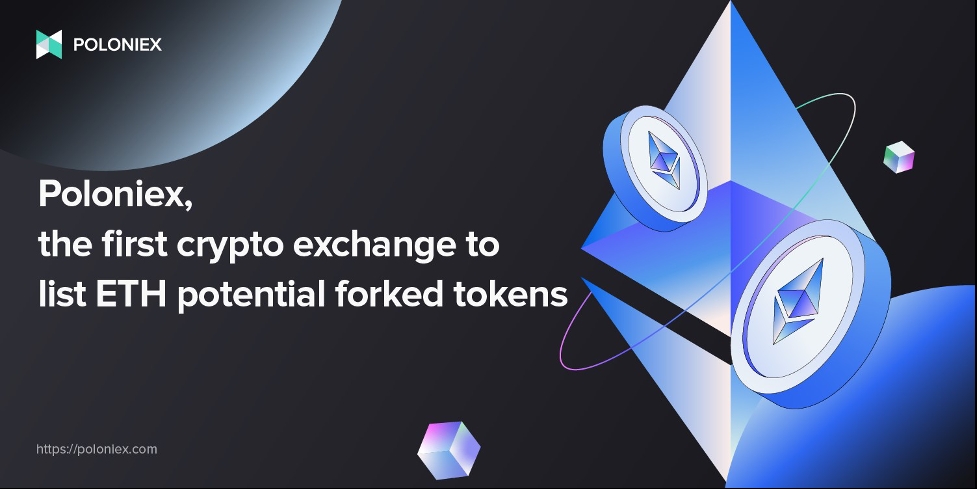 As the Ethereum Merge draws near, Poloniex becomes the first crypto exchange to list two potential forked Ethereum (ETH) tokens: ETHW (ETH1) and ETHS(ETH2), with the support of TRON's underlying blockchain technology in addition to the exchange's zero-fee trading policy. However, Poloniex remained neutral during the Merge and it will continue to support the community regardless of the results.
The latest announcement of Poloniex is endorsed by H.E. Justin Sun, Founder of TRON and investor of the exchange, who has been in the crypto space since 2018.
"Vitalik and EF's contribution to Etheruem is huge. A er the Merge phase is over, Vitalik and EF still lead the development of Ethereum and @Poloniex will continue to support Ethereum projects. Personally, I have great respect for their work," Sun tweeted on August 8, one day a er the listing of two forked tokens on Poloniex, to show his full support for the exchange's latest movement.
When Ethereum was still in its infancy in 2015, Poloniex had already supported the community to become the first exchange supporting its native token – ETH. Seven years later, Poloniex's supports for the Ethereum Foundation (EF) remain unchanged that it becomes the first exchange to list the potential ETH forked tokens: ETHW (ETH1) and ETHS (ETH2), on August 7, which represent Proof-of-Work (PoW) and Proof-of-Stake (PoS) respectively.
According to Poloniex, the two forked tokens can be paired up with ETH, USDT, or USDD for trading and they can be swapped with ETH at a one-to-one ratio and vice versa on Poloniex. In addition, the two newly-listed tokens are powered by TRON, which guarantees more transparent and trustworthy liquidity and circulation, and can also be transferred to other exchanges. To celebrate Poloniex's new trading system, traders can now enjoy zero trading fees for all ETHS or ETHW trading pairs.
Known for its stability and security, Poloniex is taking corresponding measures to safeguard users' assets and mitigate the risks from market volatility in the Merge. Nevertheless, Poloniex stresses that it will remain neutral during the migration and the exchange along with Sun are willing to continue to support the development of the community regardless of the results.
"As the world's 1st exchange supporting #ETH and #ETC, Poloniex now once again becomes the 1st to support ETH's upgrade and its potential hard fork: #ETHS & #ETHW," Sun praised the consensus mechanism of PoW as a key factor driving the expansion of the ETH ecosystem on his Twitter account prior to the listing.
Recently, Sun said in an interview with CoinDesk that he hoped the TRON-based algorithmic stablecoin USDD would become the "first stablecoin in the EthereumPOW ecosystem".
Right now, Ethereum's consensus layer is PoW which is similar to that of Bitcoin, the largest cryptocurrency by market capitalization, during which miners compete to secure the network by solving complex computational puzzles. However, PoW is known for its high energy costs and Proof-of-Stake (PoS) may be able to significantly reduce in the future with the replacement of validators.
Witnessing the ups and downs of the crypto industry for eight years, Sun understood the correlation between active developers and the community and the importance of adoption and sustainability to keep the crypto ecosystem growing. Therefore, Sun is willing to donate some ETHW to the Ethereum community.
"We currently have more than 1 million #ETH. If #Ethereum hard fork succeeds, we will donate some forked #ETHW to #ETHW community and developers to build #ethereum ecosystem," Sun added in his tweet.
But that is just the beginning, Sun hopes to organize comprehensive yet practical activities including Hackathon and developer competitions alike for a good cause to show solidarity for the community in hopes of making it thrive.
Originally dubbed "Ethereum 2.0", The Merge has been long-awaited since ETH first launched in 2015, but complexities have postponed the upgrade for several years and the upgrade is expected to have a significant immediate impact on the network's energy use.
Poloniex's latest movement drew so much attention in the crypto world that many exchanges also followed its footstep to launch forked assets.
What's the Merge? Read more on Polopedia:
https://medium.com/poloniex/what-is-ethereum-48851f50bf3f https://medium.com/poloniex/what-is-ethereums-beacon-chain-fcac348210d7 https://medium.com/poloniex/what-is-ethereum-classic-etc-ff24e8fbc0c0
Disclaimer: Investment involves risk. It is advisable to trade in financial products that you are familiar with and understand the risk associated with them.
---