Polkadot Stays Among Best Performers in Today's Red Market
Polkadot (DOT), an independent blockchain network focused on "true [blockchain] interoperability" and one of the top 10 ICOs of 2017, is once again getting the attention of the cryptoverse today as it saw a nearly 100% weekly drop - while also being the second-best performer today. Meanwhile, a partner at a crypto hedge fund said he sees the asset join the top three list of the most valuable cryptoassets "within a year."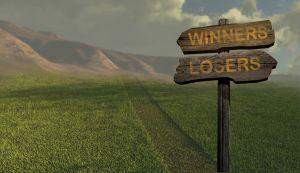 At 10:15 UTC Thursday morning, DOT was up just over 15% over the past 24 hours, trading at a price of USD 6.45 per token. Less than two hours later, it saw a drop, recording a 4.5% gain in 24 hours. Overall, it fell some 15% from its highest daily point.
Meanwhile, in the past week, it has dropped nearly 98%.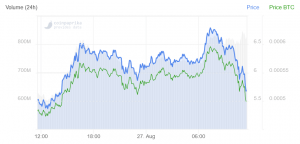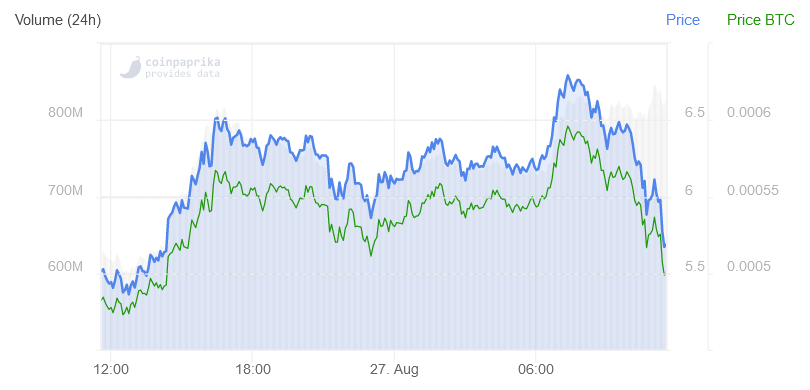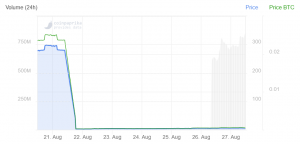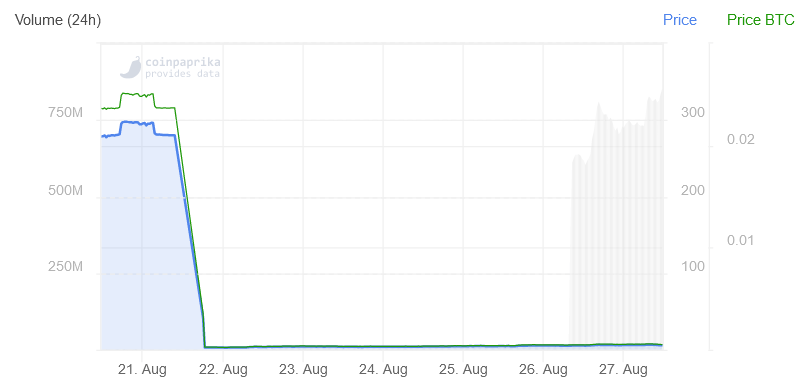 That said, the gains today nonetheless positioned Polkadot as one of the best daily performers in an overwhelmingly red market, with Coinpaprika placing only Yearn.finance (YFI) ahead of it in terms of the 24-hour performance among the top 40 cryptoassets by market cap.
These price movements today came after DOT underwent a 1 to 100 token split on August 21 that also saw all token balances increase by 100x, keeping the value of all token holdings the same as before.
Furthermore, the DOT token entered ranking website CoinGecko's top 10 list of the cryptoassets with the largest market capitalizations, as it was reported two days ago. However, other resources do not yet fully agree, with for instance Coinpaprika ranking DOT as the 16th most valuable asset, and CoinMarketCap still missing data about the token's circulating supply.
As of this writing, CoinGecko ranked Polkadot as having the 6th largest market cap in the crypto space, ahead of Bitcoin Cash (BCH) but still behind Chainlink (LINK).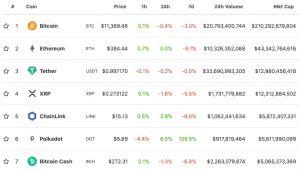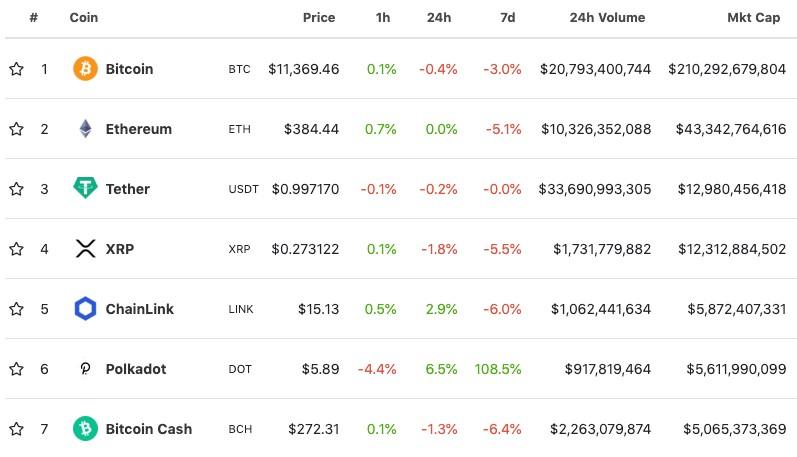 And members of the crypto community appear to be catching up with the trading frenzy surrounding DOT, with many predicting the price may rise even higher.
Among them was Kelvin Koh, partner at crypto hedge fund Spartan Capital, who just last week shared a price target of USD 5 for DOT. With the price already exceeding that, however, Koh raised his bet again by predicting that the token will be among the three most valuable tokens in the world "within a year":
Shortly after, Koh again followed up with another tweet where he said that he sees Polkadot as "arguably the most important crypto project since the launch of Ethereum in 2016," adding that it should be thought of as "ETH2.0 without all of the activity that Ethereum currently has yet."
Also commenting was Arthur Hayes, co-founder and CEO of crypto derivatives exchange BitMEX, who appeared to have made a winning trade on DOT, although he admitted that he does not even know what Polkadot "is supposed to do."
____
Learn more:
Polkadot Enters Top 10, Community Divided on Road Ahead
Cosmos, Polkadot Join Terra In New DeFi Savings Project
Why Is Polkadot Mainnet News Important to Blockchain Adoption?
---