Play-To-Earn Reimagined. Why Nugget Rush can be the Bitcoin of P2E Cryptos
Disclosure: Crypto is a high-risk asset class. This article is provided for informational purposes and does not constitute investment advice. By using this website, you agree to our terms and conditions. We may utilise affiliate links within our content, and receive commission.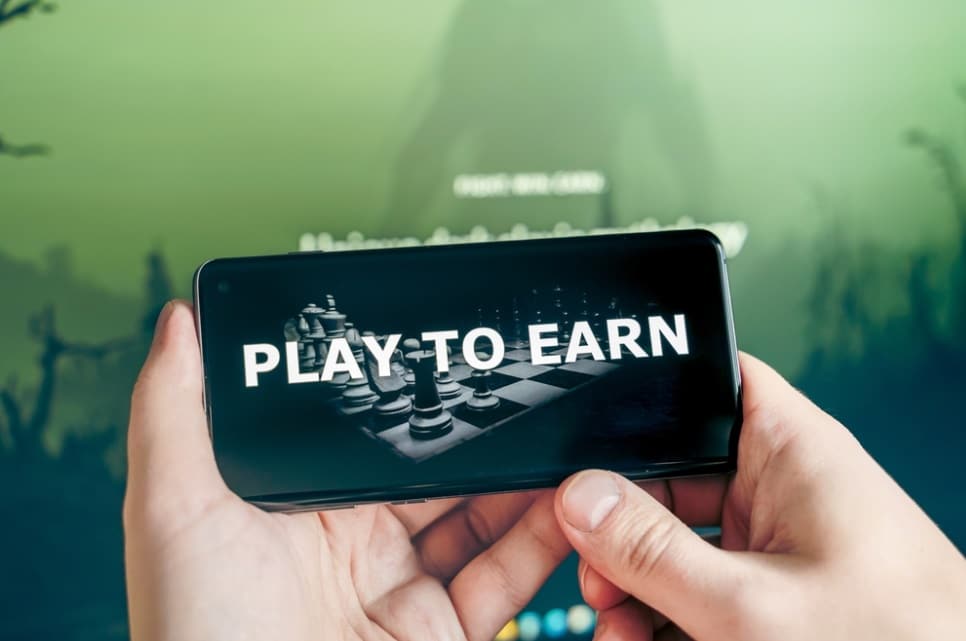 TLDR:
Non-fungible tokens (NFTs) have exploded in popularity and are now an integral part of the multi-billion dollar gaming industry, especially in play-to-earn (P2E) gaming.
NuggetRush (NUGX) is a P2E game that aims to address the shortcomings of existing P2E games and stands to carve out a market share as a leader in P2E.
NuggetRush offers simple yet addictive gameplay, while the platform itself is built on Ethereum, a well-established blockchain with a focus on transparency and security.
When CryptoKitties first hit the scene in late 2017 and exploded in popularity in Q1 2018, no one knew how instrumental non-fungible tokens (NFTs) would be in the years to come. What was thought to be nothing but speculation has since morphed into a multi-billion dollar industry with some of its assets emerging as top crypto coins. Notably, the technology has been implemented in multiple facets of the digital economy, mainly in gaming.
The Rise and Rise of P2E

Following the expansion of crypto assets in 2021, there is no doubt that play-to-earn (P2E) gaming is crucial to crypto, and its value is visible for everyone to see.
By roping in NFTs, tapping on crypto, and leveraging the power of the blockchain, players have been able to monetize their skills while concurrently having fun. While the scene is still being enhanced, with some P2E games criticized for being nothing more but "pay-to-win" with unsustainable models, NuggetRush (NUGX) aims to change all this.
At its core, NuggetRush is a P2E game that seeks to address the shortcomings in the existing P2E landscape. Its developers are launching a game while concurrently fusing non-fungible tokens (NFTs), leveraging Ethereum, the world's most active smart contract platform.
What distinguishes the platform is the blend of charity, innovation, and fun, achieved through a series of features that have seen analysts label the ecosystem as "fun for games" and sustainable for investors.
6 Reasons NuggetRush Can Be King of P2E

Therefore, like how Bitcoin (BTC)—a cryptocurrency for beginners–conquered crypto, establishing a name as a store of value and a medium of exchange, NuggetRush stands to carve out market share as a leader in P2E.
Here's why:
NuggetRush is releasing a play-to-earn (P2E) game, meaning gamers who engage can earn based on their skills. The more skillful and active a player is, the higher the chances of accruing more rewards. This model opens the field for more gamers, making the broader ecosystem even more fun and engaging. The simple yet addictive gameplay features various levels and challenges to keep players engaged.
NuggetRush is launching on Ethereum, an established blockchain anchoring more protocols and marketplaces. The goal, its developers expounded, is to make all operations transparent while guaranteeing security. Transparency makes the game more fair, and this, in turn, can boost players' morale.
Sustainability is crucial for NuggetRush. For this reason, not only are players winning from what the team describes as an "ecosystem of rewards," but since NuggetRush supports Impact Gaming, the platform will help deserving communities, including artisanal miners, in undeveloped countries. This charity side is positive and highlights the creators' altruistic side.
NUGX, the platform's native utility and governance ERC-20 coin, is deflationary. While the token will power all activities, including trading, it will be gradually deflationary, potentially supporting prices over time. Presently, the NUGX presale, considered one of the best ICOs in 2023, is ongoing.
NuggetRush also integrates non-fungible token (NFT) and decentralized finance (DeFi) features to increase user revenue streams. Herein, in-game characters existing as NFTs can be staked, with stakers receiving up to 20% APY.
On the other hand, the same NFTs can be traded in the peer-to-peer (P2P) marketplace for profits. There are special NFTs in NuggetRush, RUSHGEM NFTs, which can be redeemed for real gold and delivered directly to gamers.
Security is also critical for NuggetRush. To securely run a P2E model, security is vital. Subsequently, the platform's smart contracts have been audited by SolidProof. Moreover, since the protocol is community-led, all smart contracts will be renounced in the future, allowing NUGX holders to spearhead the development of the protocol.
Conclusion

Nugget Rush appears to be an intriguing new P2E game with immense potential. The game is free-to-play and skill-based, running on a battle-tested Ethereum, and features an NFT marketplace that promotes sustainability. As such, should NuggetRush succeed in successfully executing its vision, it has the potential to become a leading P2E coin, achieving the same success Bitcoin has had so far.
Visit NuggetRush Presale Website
---