Play, Move, or Watch Tv to earn crypto: Axie Infinity, Stepn, and Script Network
Disclaimer: The Industry Talk section features insights by crypto industry players and is not a part of the editorial content of Cryptonews.com.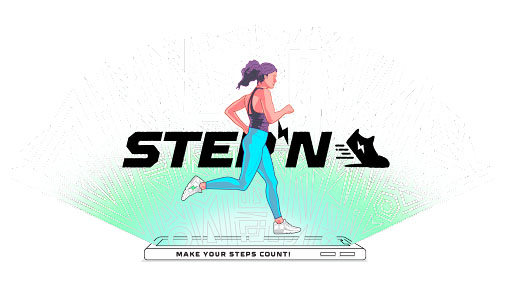 Cryptocurrencies were designed to create an alternative financial platform that functions better than the traditional financial system. As individuals began to trade with them, they figured it was a great investment platform. Now, every investor looks out for the top crypto to buy.
As more cryptos were introduced, some brought a diverse and unique touch to the industry. With this, investors have a variety of cryptocurrencies to pick from and still earn. Cryptos like Script Network (SCPT), Axie Infinity (AXS), and Stepn (GMT) have provided great earning platforms for users. These are the best cryptocurrencies where users can earn passive income while watching television, playing games, or walking around.
This article explores the best crypto investments where investors can earn when they play, move, or watch TV using Axie Infinity, Stepn, and Script Network.
Script Network (SCPT) makes online streaming rewarding for users.
Script Network (SCPT) is a unique streaming platform where users can earn crypto while watching video content. Unlike the usual streaming sites, which are controlled by a centralized authority, SCPT is different. Also, users need the opportunity to broadcast and circulate their content quickly on those sites, and this limits the abilities of content partners and reduces their available content.
Script Network (SCPT) observed the above limitations and leveraged blockchain technology to build a decentralized streaming platform for its users. Using the blockchain, content partners can distribute their content easily on the SCPT blockchain. When content is easily distributed, it gives the viewers a wide variety of content to choose from as they stream, making Script Network the top crypto to buy now.
Script Network ranks among the best cryptocurrencies, making online streaming easy for users. How amazing is it to know that users can earn while watching television using their laptops, televisions, or phones? SCPT made that possible, showing it's the best crypto investment for every crypto lover to buy.
Stepn (GMT) introduces a move-to-earn platform.
Stepn (GMT) is a crypto platform that allows users to earn as they move. It was inspired by Axie Infinity (AXS), a play-to-earn protocol. However, GMT took its initiative further by creating a "move-to-earn" platform. Users are tracked using the GPS and rewarded for moving around.
Stepn (GMT) created a mobile phone app that can be downloaded from different Play stores, making it easily accessible to everyone. Installing the app on their smartphones creates a delineated period that records users' activities. The time is usually refreshed daily, and users earn crypto when they jog, run, or walk. As users earn while walking using GMT, they also keep track of their movements for health purposes.
Axie Infinity (AXS) rewards users for playing their favorite online games on the platform.
Axie Infinity (AXS) is an online gaming platform that rewards users for playing their favorite games. It is a gaming universe that revolves around Pokémon characters. AXS players are responsible for choosing their Pokémon-esque called Axies. These Axies are what the player uses to compete against their opponents to earn money.
Axie Infinity (AXS) leverages the secure nature of the Ethereum blockchain to create a play-to-earn protocol. Users are rewarded when they advance in skills and levels using their Axies, and this means the higher a player goes in Axie Infinity, the more he earns.
The evolution of cryptocurrency has ushered in diverse ways investors can choose from to earn cryptocurrency. Axie Infinity, Stepn, and Script Network are the best cryptocurrencies investors must have in their portfolios for better returns. However, most investors go for Script Network (SCPT) as they consider it the best crypto investment and the top crypto to buy.
---