Play-to-Earn Crypto Meta Masters Guild Presale Reaches $1.3 Million Raised – Limited Time to Invest at Low Prices
Disclosure: Crypto is a high-risk asset class. This article is provided for informational purposes and does not constitute investment advice. By using this website, you agree to our terms and conditions. We may utilise affiliate links within our content, and receive commission.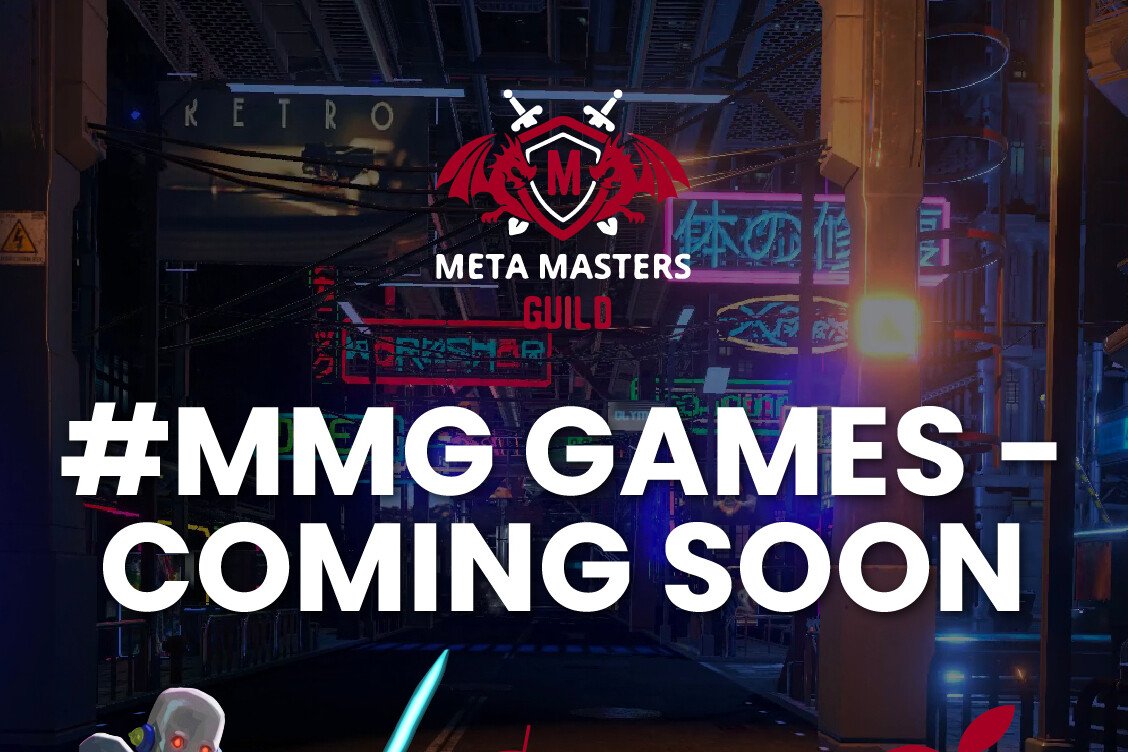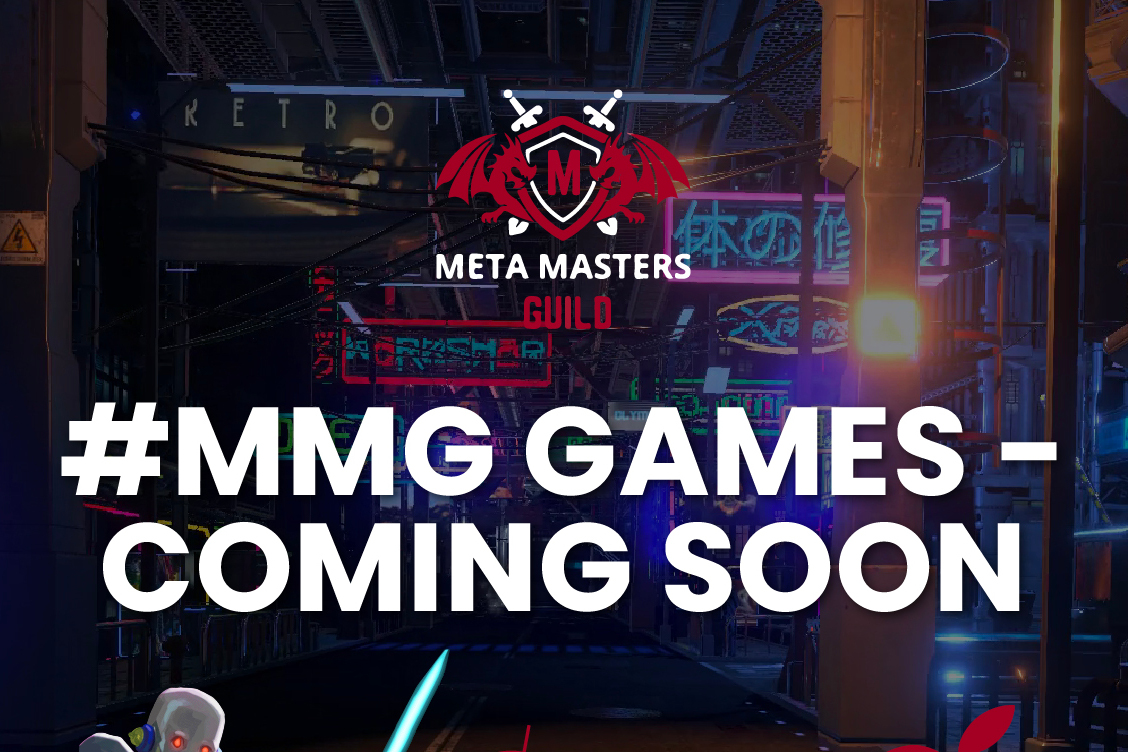 The Meta Masters Guild presale has now raised just over $1.35 million, with only six days remaining until the sale moves from stage three to stage four. This means that the offering price of one MEMAG token will rise from $0.013 to $0.016.
But with the play-to-earn gaming platform set to launch a range of exciting mobile-based games from the third quarter of the year onwards, it's likely that MEMAG's price will rise much higher than this once it launches on exchanges and accumulates more users.
Play-to-Earn Crypto Meta Masters Guild Presale Reaches $1.3 Million Raised – Limited Time to Invest at Low Prices
Only a week ago, Meta Masters Guild's presale had raised only $500,000. However, it seems that word-of-mouth and network effects have worked to speed it up, with some 24-hour periods witnessing injections of more than $100,000 into its overall total.
🎉 #MEMAGFAM, we're unstoppable! 🚀

🤯 In less than 24 hours, we've raised a phenomenal $123K for the $MEMAG presale! 💪

Thank you for your support! 🫡

Take advantage of the chance to be a part of this exciting journey and buy $MEMAG today! 🚀💪 https://t.co/SBqVjX5ULV pic.twitter.com/ghHpFjPo17

— Meta Masters Guild (@MEMAGgames) January 20, 2023
It's the same story today, since yesterday the total stood at $1.2 million, meaning that the sale has raised over $100,000 in another 24-hour period. Again, this suggests that Meta Masters Guild is quickly attracting the interest of more and more members of the wider cryptocurrency community.
Set to have seven stages in all, the presale will end with one MEMAG token costing $0.023, representing a 76.9% increase over its current sale price. Of course, with the coin set to list on exchanges soon after the sale ends, this price could rise even further, netting a very tidy profit for the earliest investors.
🚀 The $MEMAG Presale is live and taking off! 🚀

💰 We've already raised over $1M within the first 2 weeks! 🤯

🛡️ Don't wait, be part of an elite guild and buy $MEMAGE before the price increases! 🚀

🔗 https://t.co/HzrnZe7NYC#metamastersguild #memag #memagpresale pic.twitter.com/tbGVrUJOM3

— Meta Masters Guild (@MEMAGgames) January 24, 2023
Participating in the sale is easy: simply visit the official Meta Masters Guild website and connect either your Wallet Connect or MetaMask wallet. From there you can purchase MEMAG using either ETH or USDT.
It's hard to say how much more the sale could accelerate in the coming days, yet the Meta Masters Guild's fundamentals suggest that it could easily become even more popular.
The play-to-earn gaming platform is set to launch its first game by the third quarter of the year, and from there the mobile-focused gaming guild will go on to develop a range of Web3 and metaverse-related titles.
Its native token MEMAG will have a governance function, while it will also be usable for staking and for purchasing items and NFTs. It will have a total maximum supply of 1 billion, something which could end up making it deflationary, assuming steadily growing demand.
Introducing the masterminds behind Meta Masters Guild! 🤩

🥺 We're a team of gamers and dreamers passionate about creating an incredible community for like-minded gamers.

⚔️ Join the #MEMAGFAM, and let's have some fun! 🎮

➡️ https://t.co/HzrnZe7NYC#mmg #memag #memagteam pic.twitter.com/bLDuPowPKy

— Meta Masters Guild (@MEMAGgames) January 23, 2023
One of the most promising aspects of Meta Masters Guild is that its chief aim is to develop games that are fun and rewarding on an entertainment level, rather than simply profitable. As such, it expects to create a lasting and vibrant community of gamers, with its titles set to have online and multiplayer elements.
Its first game, Meta Kart Racers, will be a free-to-play racing game that will also involve various play-to-earn features. Set to be available on iOS and Android mobile devices, its core gameplay will involve a solo 'arcade' mode and various online player-versus-player options.
⏰ Level up your gaming experience with #MMG P2E titles! 🚀

✅ Here's what you can expect:

🔸 Available on IOS, Android, and browser 📱💻
🔸 Play on the go! 🕹️
🔸 Highly-anticipated entertaining games 🔥
🔸 Suitable for all gamers 🎮

➡️ Learn more at https://t.co/HzrnZe7NYC pic.twitter.com/jcdo03oKZk

— Meta Masters Guild (@MEMAGgames) January 21, 2023
The game will also enable players to spend MEMAG to buy rare in-game items and upgrades, while it will also give them the chance to win rare NFT-based characters, which can be played with or sold on to other gamers.
Gaming studio Gamearound, which focuses on blockchain-based games, is the developer behind Meta Kart Racers, yet Meta Masters Guild has already partnered with development firms, testifying to how its platform will boast a rich variety of experiences. This includes RWaltz, which has previously worked on Probit exchange, 100XCoin, and BTC Bizarre.
🚨🎮 Gamers, upgrade your experience! 🎮🚨

😁 Unlock exclusive content, bonuses and rewards with the $MEMAG token in our gaming ecosystem. 🔑

⏰ Don't miss out, buy $MEMAG now before the price increase! 🤫

➡️ Visit https://t.co/HzrnZe7NYC for more info.#mmg #memagtokens pic.twitter.com/9Oo0Pj0MCV

— Meta Masters Guild (@MEMAGgames) January 19, 2023
Exchange Listings and Presale Profits
The above offers some indication of why Meta Masters Guild has so quickly raised $1.3 million, and why it has over 21,000 followers on Twitter, despite not having even launched yet. It also offers some indication that when the presale ends and MEMAG lists on exchanges, it could enjoy some serious gains relative to its presale prices.
Even with last year's bear market, some presale tokens enjoyed 10x gains (or more) after listing for the first time, including metaverse-based meme token Tamadoge (TAMA). Other examples include Lucky Block (LBLOCK) and Battle Infinity (IBAT), which saw increases as high as 6,000% and 3000% last year (compared to their initial presale prices of $0.00015 apiece).
While MEMAG may not replicate such gains, it has all of the fundamentals to have a very good presale and an excellent set of exchange listings. And with Meta Masters Guild already working with a number of exciting studios, its play-to-earn gaming platform could be one of the biggest in the market by this time next year.
Disclaimer: The Industry Talk section features insights by crypto industry players and is not a part of the editorial content of Cryptonews.com.
---