PEPE Trading Volumes Increase as DigiToads Continues To Sell Out As Presale
Disclaimer: The text below is a press release that is not part of Cryptonews.com editorial content.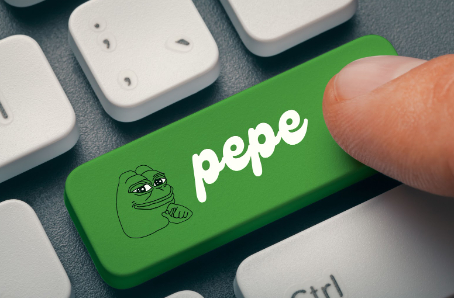 Trading volume increase in tandem with market sentiment. Investors perceive less risk and expect greater returns; hence they interact more boldly with markets.
And this becomes a self-fulfilling prophecy, with increased trading volumes attracting more investors.
The market looks ready to kick off a fresh rally, with Pepe (PEPE) trading volumes swelling and DigiToads (TOADS) tokens selling out fast as presale demand spikes.
A rush of activity for these memecoins points to the underlying strength of the crypto market at this moment, with these typically risk-on assets only flourishing when investors are confident of a prolonged upwards movement. Has the next bull market already started?
DigiToads (TOADS) Runaway Presale Success
TOADS presale tokens have been flying off the shelf at an astonishing speed. The presale has already raised $5.8 million during its first 9 stages, and with this trajectory, TOADS will entirely sell out.
Given the presales dynamic price model, investors who want to buy $TOADS while they are still undervalued will have to get a move on, as there is only one stage of presale left.
DigiToads has rapidly become one of the best DeFi projects to invest in, given its flywheel economic design that absorbs capital and distributes it amongst community members.
And within the protocol itself, TOADS holders will find plenty of earning opportunities.
Users can participate in the play-to-earn game, Toad-Cade, where they battle NFTs against other players, with the top 25% of players earning a percentage of the prize pool each season.
Toad-Cade has an in-game store for users who want to increase their chances of victory, and 10% of all the revenue from these sales get automatically airdropped to all TOADS holders.
But the big ticket earner for the protocol is the Platinum Toads initiative. This feature grants several of the best on-chain traders selected through monthly competitions access to a portion of the treasury to trade with.
These traders keep 10% of profits, meaning for any skilled trader $TOADS is easily one of the best altcoins to hold, and the treasury constantly expands.
DigiToads hard-builds a flexible community-sourced trading arm into the protocol for the benefit of TOADS holders.
This makes the DigiToads treasury quasi-akin to an asset manager that grows and builds wealth on behalf of clients.
This element, paired with the aggressive deflationary nature of the $TOADS token, easily makes this project one of the top altcoins for the coming cycle.
Analysts concur with this sentiment forecasting an explosive surge of 1,400% in the coming weeks for TOADS holders.

Pepe (PEPE) Trading Volumes Skyrocket
Pepe (PEPE) has seen its trading volume skyrocket showing that the crypto community is not tired of this memecoin.
Whereas other prominent memecoins like Dogecoin (DOGE) and Shiba Inu (SHIB) have acquired severe investor fatigue, Pepe (PEPE) remains fresh in the minds of investors.
Pepe (PEPE) is a pedigree memecoin with no utility and relies on hype/ market psychology. Hence, the rapid increase in trading volume has attracted the attention of analysts.
This type of surge in risk-on assets typically foreshadows a more significant movement.
Price predictions for $PEPE expect a range between $0.00000269 and $0.00000330, showing that even analysts remain optimistic about this new addition to the memecoin genre.
And alongside $TOADS, these are the altcoins to watch.
Closing Thoughts: Altcoin Season?
The spike in $PEPE trading volume and rampant participation in the DigiToads presale point to the fact that the crypto markets have already entered an altcoin season.
Investors need to understand that the trend is their friend. If altcoins trend, investors should buy altcoins.
Therefore when it comes to the best cryptos to buy now, investors would be hard-pressed to find better options than TOADS and PEPE.
---