PEPE Leads Meme Coins, Leaving Dogecoin & Shiba Behind - But Watch Out for Doge Rush (DR)!
Disclaimer: The text below is an advertorial article that is not part of Cryptonews.com editorial content.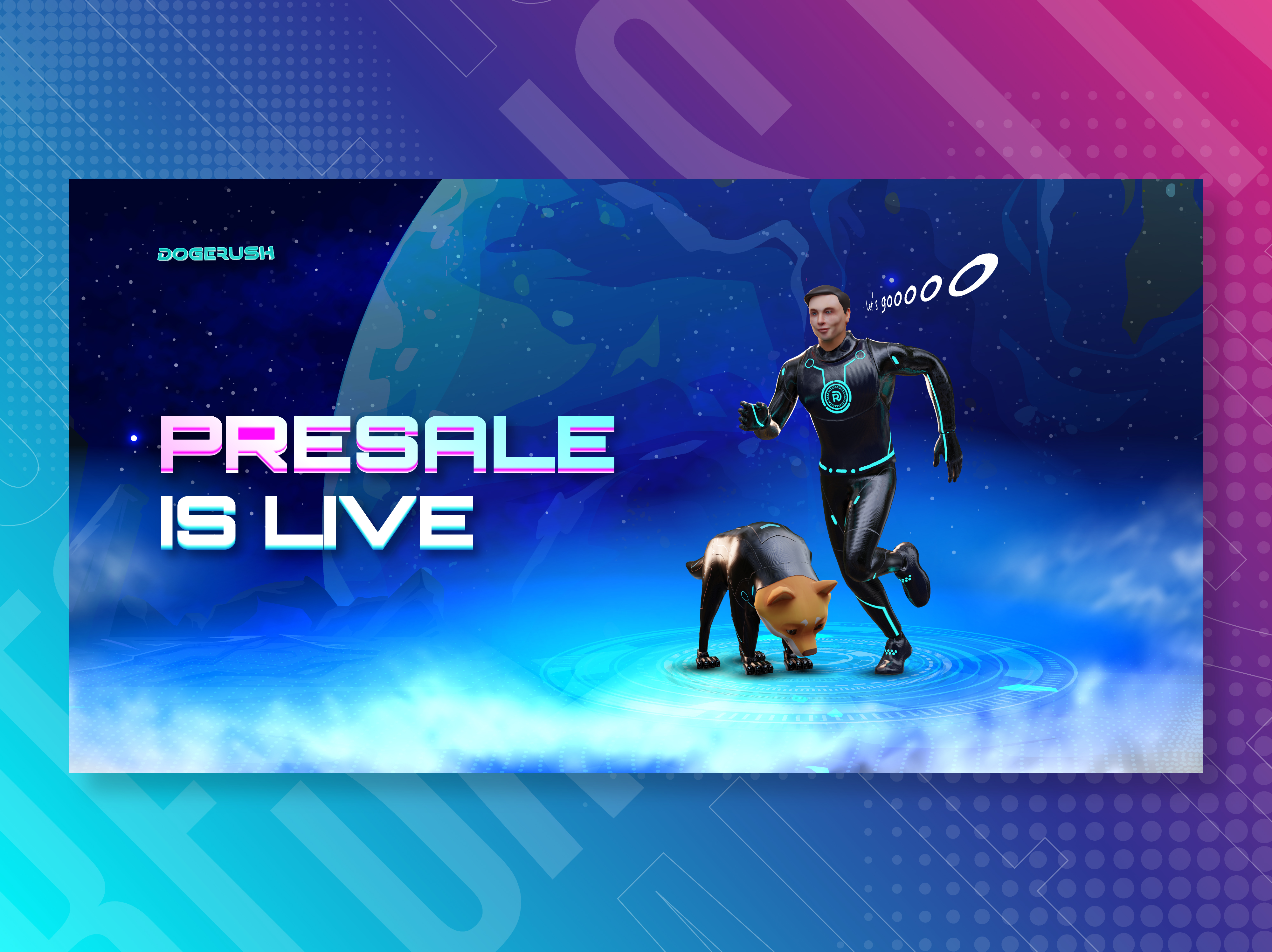 As the meme coin market continues to evolve, Pepe Coin (PEPE) has taken the lead, leaving behind popular contenders like Dogecoin and Shiba Inu. However, a new challenger is emerging as Doge Rush (DR), an innovative meme coin project with real utility quickly gaining traction. In this article, explore why Doge Rush is set to challenge Pepe Coin's dominance and potentially dethrone it as the meme coin king.
PEPE's Rapid Ascent:
Pepe Coin's recent meteoric rise has caught the attention of investors and enthusiasts alike. Its significant gains have cemented its position as the current meme coin leader, leaving behind well-established meme coins like Dogecoin and Shiba Inu.
Doge Rush: A New Contender in the Meme Coin Market:
While Pepe Coin is enjoying its time in the limelight, Doge Rush is quietly making waves in the market. Offering a unique blend of entertainment and real utility, Doge Rush has several key factors that could propel it to the top of the meme coin market:
Real Utility: Doge Rush is built on two core platforms – DogeHub, a gaming hub featuring popular games reskinned with Doge and Elon Musk characters, and DogeWin, a competitive space where users can participate in contests to win valuable prizes such as Ethereum and NFTs.
Wider Appeal: The combination of the beloved Doge character and tech mogul Elon Musk adds a fun element to the project and attracts a broader audience, increasing its potential for mainstream adoption.
Strong Community: Doge Rush's focus on providing real-world use cases and engaging content has attracted a passionate community, a critical factor for the success and growth of any meme coin project.
Early Investment Opportunity: Currently in its presale stage, Doge Rush offers investors the chance to buy in on the ground floor and potentially benefit from significant gains as the project gains traction.

Conclusion:
While Pepe Coin wears the meme coin crown, Doge Rush quickly gains ground with its innovative approach, real utility, and strong community support. As the meme coin landscape continues to evolve, Doge Rush's unique features and early investment opportunity make it a serious contender for the top spot. Investors and crypto enthusiasts should watch Doge Rush as it continues its journey to challenge the meme coin hierarchy and potentially dethrone Pepe Coin as the reigning king.
Find out more about Doge Rush (DR):
Website | Twitter| Telegram
---