Is Pepe Coin Price Going to Zero As New Cryptocurrency Meme Kombat Attracts Traders And Hits $100,000?
Disclosure: Crypto is a high-risk asset class. This article is provided for informational purposes and does not constitute investment advice. By using this website, you agree to our terms and conditions. We may utilise affiliate links within our content, and receive commission.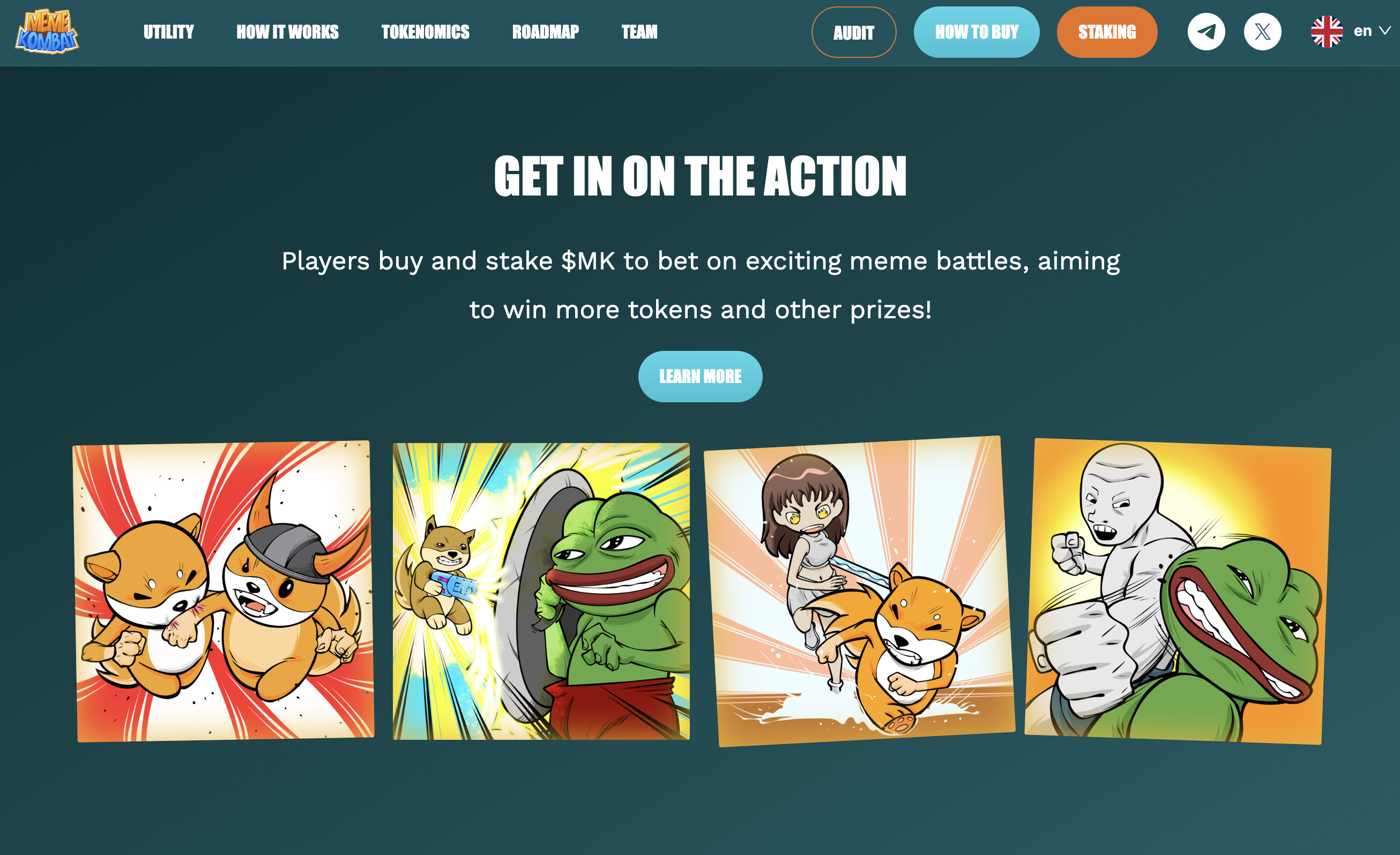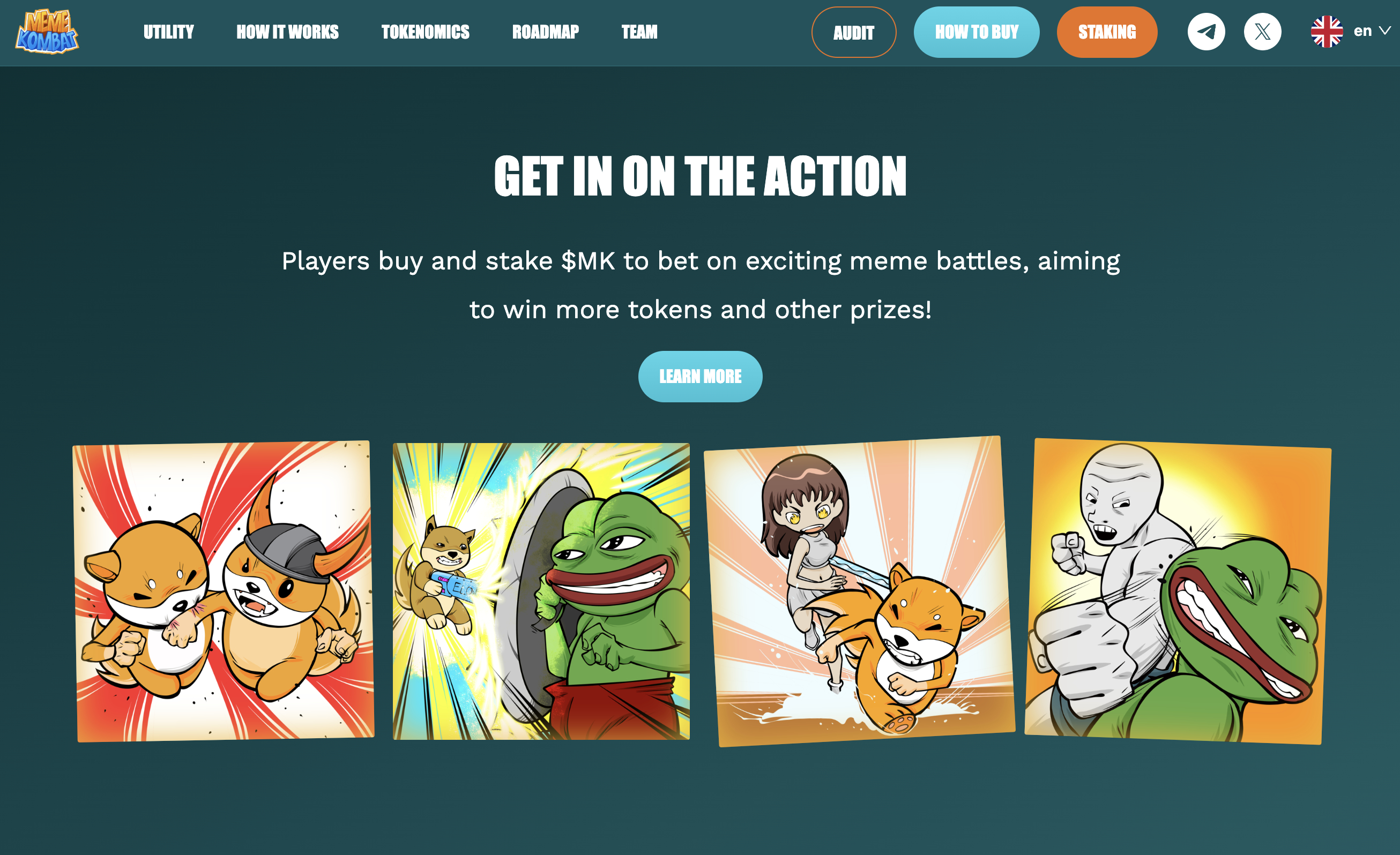 All the rage a few months ago, Pepe is way off its highs, and its price could be going to zero, which has traders knocking down the door to get a piece of the action on new cryptocurrency Meme Kombat.
Impressively, the latest new meme coin on the block has raised $103,000 in the past couple of days, so it is already a tenth of the way toward its initial $1 million target.
Meme Kombat ($MK) might be considered the ultimate meme coin because it is a gaming ecosystem where popular meme characters come together to battle it out, and users wager on the outcomes.
Meme Kombat is the first and only meme-battling platform to come to market. Inside its ecosystem, players can wager on battling meme characters using a decentralized Web3 infrastructure, where trust and transparency are taken as given.
Who is your champion? pic.twitter.com/DumiKuPrqk

— Meme Kombat (@Meme_Kombat) September 27, 2023
Unlike utility-lite Pepe, with Meme Kombat you can stake-to-earn to secure a passive income stream.
Stakers can earn an enticing annual percentage yield (APY) of 112%. A staking dashboard to show the real-time tally of staked coins in the pool is coming soon. In the meantime, presale buyers can still elect to stake their coins and start accruing yield immediately.
The team at Meme Kombat understand how blockchain is so well-suited to power sectors such as betting, memes, and gaming – three of crypto's most successful segments.
You can purchase Meme Kombat token ($MK) today for $1.667 and start staking and earning straight away.
Follow Meme Kombat on X (formerly Twitter) and Telegram to keep up to date with project developments.
All the meme coin scene's favorite characters start battling after the Meme Kombat presale sells out


You can start playing at Meme Kombat when the project goes live with Season 1, immediately after the presale ends.
Season 1 features 11 meme characters, including Doge, Shiba, Pepe, Baby Doge, Sponge, Wojak and Milady.
Players will be able to bet on whoever they fancy in the battles by, for example, backing the favorite or playing the odds.
According to the Meme Kombat roadmap, Season 2 is scheduled to start in December 2023.
A security audit of the Meme Kombat smart contract carried out by Coinsult is now available. Helpfully, a direct link to the full audit report is prominently displayed on the project website.
With a relatively modest $10 million hard cap raise target to hit given the size of the opportunity, there really is no time to waste for investors in getting up to speed on Meme Kombat.
Get ready for 10x gains when Meme Kombat token lists on decentralized exchanges

Same memes, just more aggressive 🥷 pic.twitter.com/q7uiLp6ceL

— Meme Kombat (@Meme_Kombat) September 26, 2023
Doxxed project introduces new paradigm, stake-to-bet
In addition to earning income from staking, platform participants will be able to use the same tokens to bet on the outcome of battles between meme characters in the Meme Kombat Arena.
Leaderboards will rank the best players, providing another source of winner rewards. All winnings will be paid in the $MK token.
With so many meme characters to play with, there will be more than enough of them to appeal to all stripes of meme coin degens.
Meme Kombat is doxxed. Its founder is Matt Whiteman, chief operations officer of Netherlands-based North Technologies, an NFT trading and analytics company.
Whiteman has 20 years of experience in process design and improvement. He is passionate about Web3 and building products from scratch.
In a sector where anonymity is almost a badge of honor, Meme Kombat stands out from the crowd and will provide added confidence for investors.
The project also has a publicly available physical address displayed on its website – ​​Weesperstraat 61, Amsterdam, Netherlands.
Likely because of Whiteman's existing activity in the NFT space, Meme Kombat is reported to be seeing significant interest among Web3 venture circles.

Are you not entertained!! pic.twitter.com/t5q48dU3DN

— Meme Kombat (@Meme_Kombat) September 26, 2023
Bet on battling meme characters in the Meme Kombat Arena
At the core of the ecosystem are automated battles between various meme coins, with all the outcomes determined transparently on-chain for tamper-resistant results.
Using leading-edge AI technology, battles take place in an engaging battle imaging environment for a captivating and unpredictable gaming experience.
AI makes sure that battle sequences are randomized and unpredictable. Battles are, therefore, not just exciting but also always fair.
Also, because Meme Kombat runs on the Ethereum blockchain, real-time updates allow battle outcomes, wagers and rewards to be reflected instantly for all players.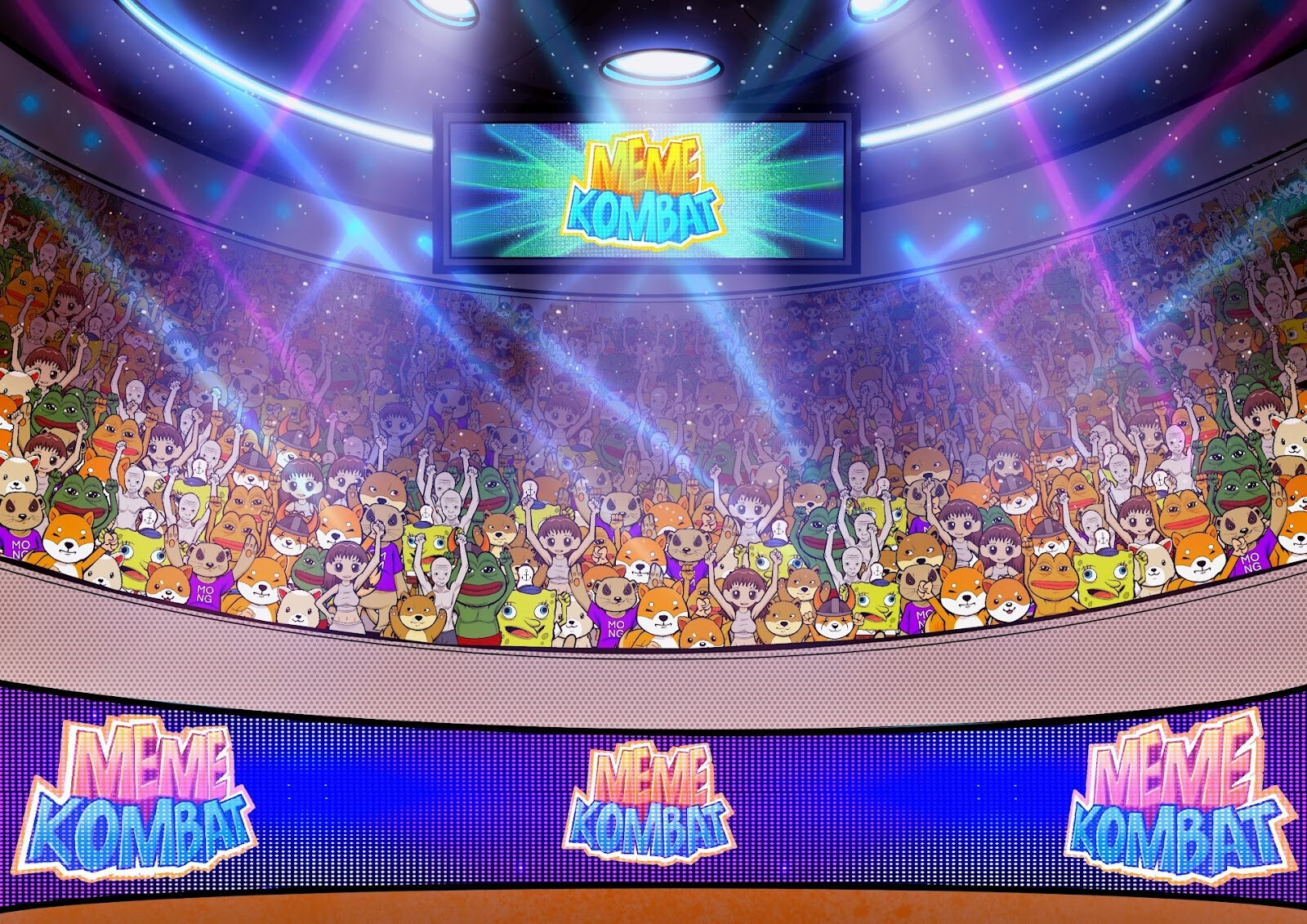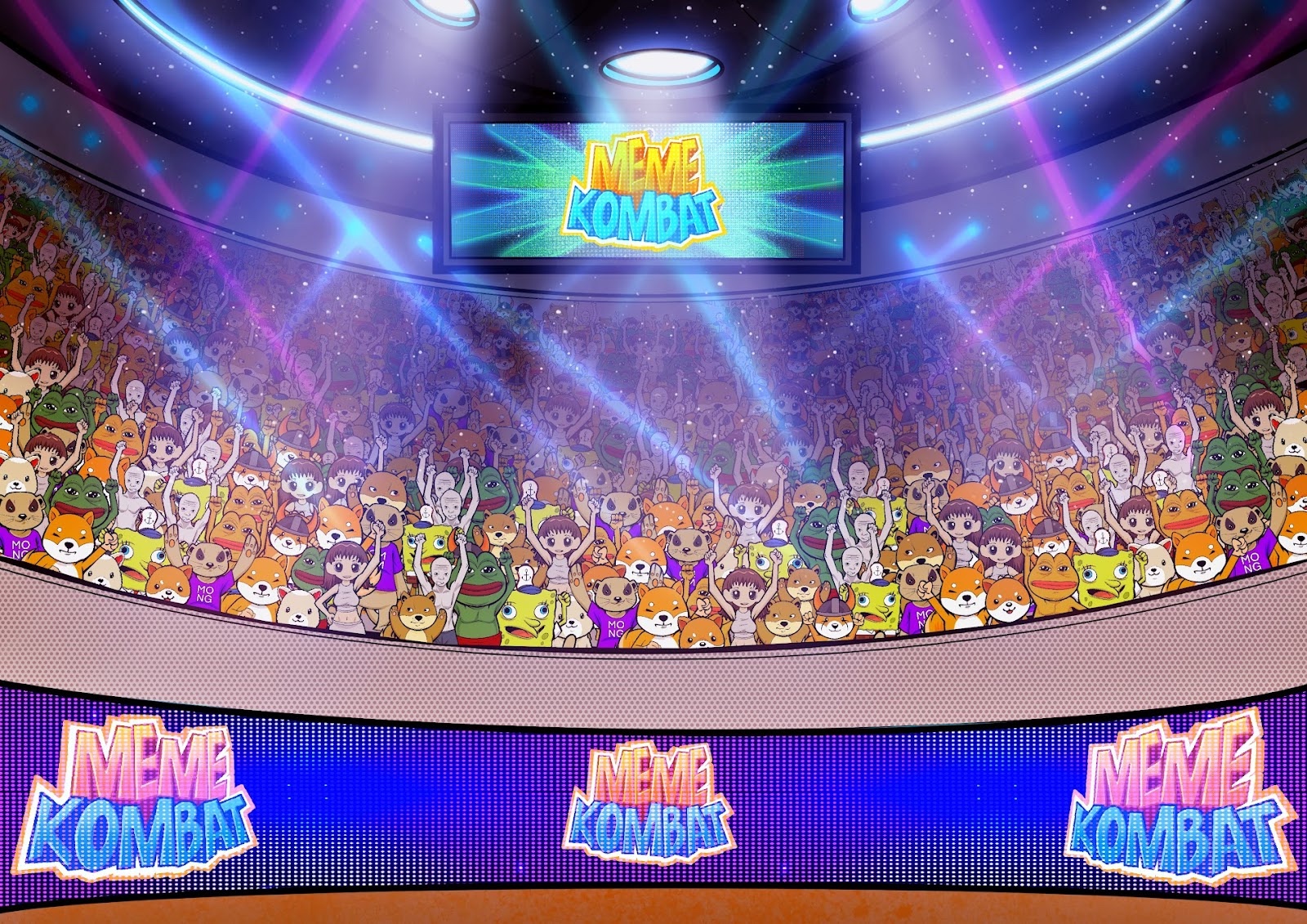 Meme Kombat staking rewards for time staked and engagement on the platform
Meme Kombat's one-of-a-kind ecosystem and $MK native token make staking and wagering easy. Winners receive $MK tokens in addition to the opportunity to win a variety of valuable prizes.
Alongside enjoying the gaming, long-term token stakers can earn passive income in the form of an annual percentage yield (APY).
But there's a welcome twist that determines the level of income earned by taking into account not just the length of time staked but also the amount of engagement on the platform.
The staking mechanism is automatic for all presale buyers, with rewards earned throughout the presale. After the presale ends, presale stakers can re-stake their tokens via the claim page.
$MK tokens can be withdrawn from staking at the end of the presale, but those who do so will forfeit the rewards earned during that time. Staking rewards compound daily.
Who wants it more, @dogecoin or @RealFlokiInu? Lets find out #MemeKombat pic.twitter.com/8dI82o5zof

— Meme Kombat (@Meme_Kombat) September 25, 2023
The dynamically updated yield will appear in real-time on the website three to four weeks after the presale has begun, according to the Meme Kombat whitepaper.
If you stake today, you will be in opposition to start betting when the battling system goes live after the end of the presale. Bear in mind, though, that only staked tokens can be used for wagering, thereby encouraging long-term commitment to the project.
As the platform grows in size and network effects kick in, the value of the ecosystem will grow, boosting the value of the Meme Kombat token as buyers drive up its price.
YouTube crypto analyst Oscar Ramos with 55,000 subscribers to his crypto channel provides a level-headed review of the project. He says he really likes the look-and-feel and quality of the imagery in the project – an important consideration for a meme and gaming project.
Oscar also notes that the APY sounds amazing and the fact that the project is audited.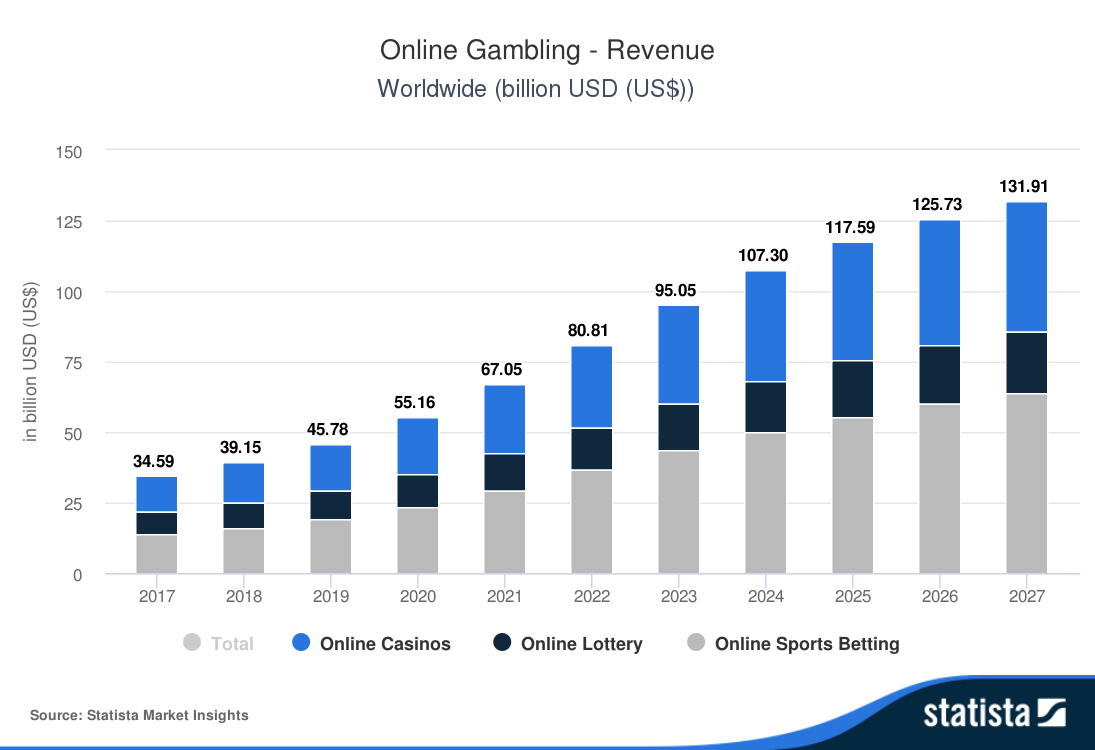 ---