Penny Crypto LPX Surges Toward $1 Million – Could This Be the Next 100x Low Cap Gem?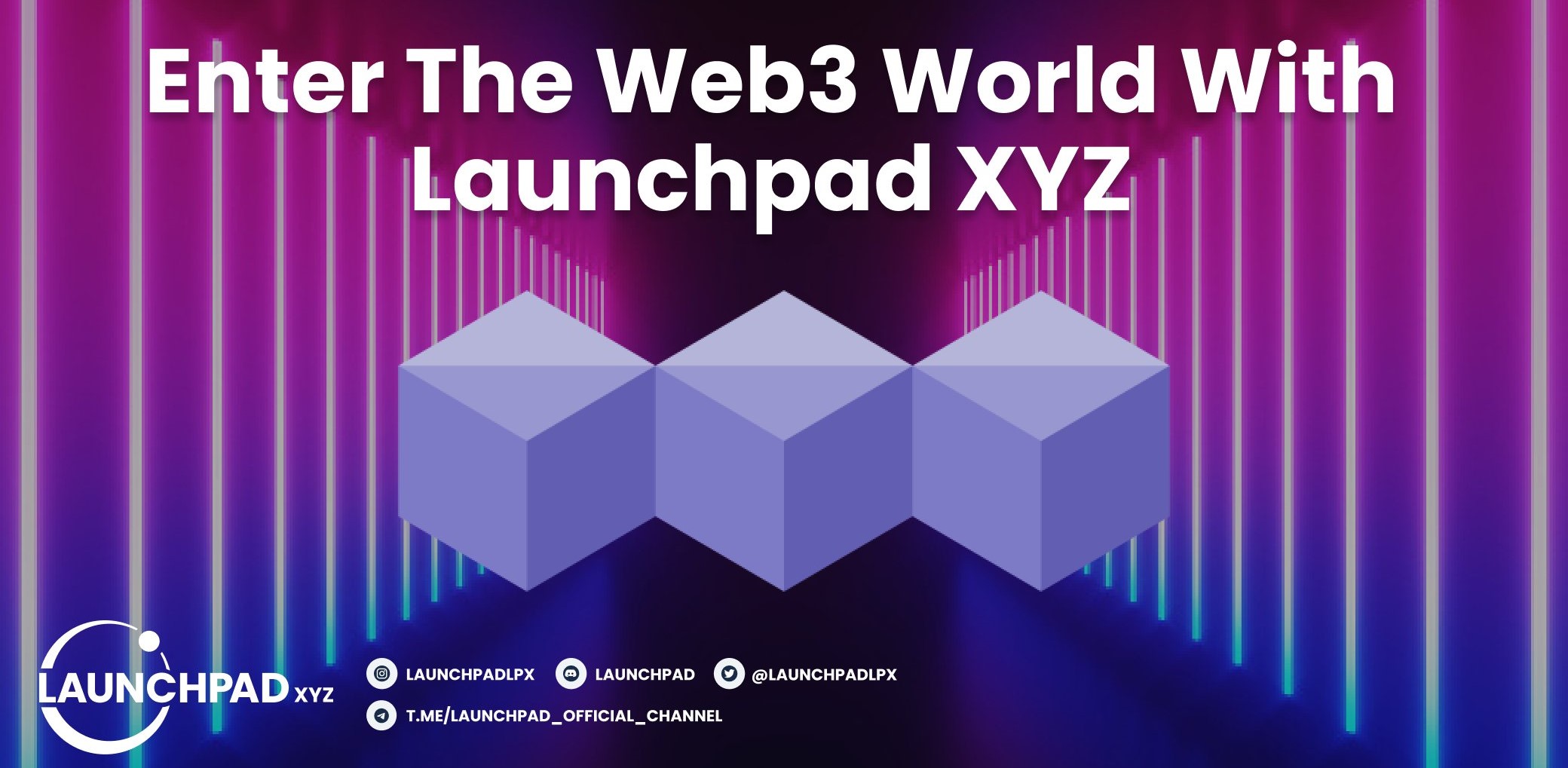 Cryptocurrency is the future of finance, and Launchpad XYZ is building the portal to this future. Its platform will provide educational tools, market insights, and access to promising web3 projects, from NFTs to the metaverse. Everything needed to navigate the crypto space will be in one place.
In just a few weeks, Launchpad XYZ has raised over $953,000 so far, showcasing the platform's potential to simplify how people access and invest in digital assets.
The All-In-One Web3 Hub: A New Take on Blockchain Accessibility
Presenting an enticing vision for the future, Launchpad XYZ is developing an encompassing web3 platform to make the web3 ecosystem less daunting.
It promises to serve as a well-thought-out portal, offering uncomplicated access to top-tier projects in the blockchain sector and facilitating the self-custody of any crypto asset one owns.
With a focus on various cryptocurrency assets, the platform is designed to provide an unbiased snapshot of the web3 offerings.
Everything from Non-Fungible Tokens (NFTs) to play-to-earn games is within the purview of Launchpad XYZ.
Crypto Presale Gold Rush: Trading and Learning with Launchpad XYZ
Launchpad XYZ has been gaining a lot of attention for its ambitious proposition of providing users with the necessary tools to identify the next 100x web3 asset.
As part of the platform's ecosystem, it plans to integrate presale analysis, which will offer an additional layer of security and simplify users' crypto journey.
Additionally, Launchpad XYZ will feature an educational section, called the "Alpha" section, designed to demystify factors impacting the potential to generate a yield from web3, making it easier for novices to dive into the cryptocurrency market.
For seasoned traders and investors, Launchpad XYZ has a newsletter, Trading Edge, which seeks to deliver superior market insights.
This move highlights the company's commitment to serving both newbies and experienced individuals in the crypto space.
Launchpad XYZ is also planning to venture into web3 gaming and the metaverse in the future.
The platform's users will be able to access a metaverse library and a web3 gaming hub, and will also have the option to immediately self-custody their crypto assets through Launchpad XYZ's web3 wallet.
Launchpad XYZ has a core objective of promoting the adoption of cryptocurrencies. It will act as a bridge between Web2 and Web3 for brands, granting them access to immutable contracts, validated data, and superior crypto market experiences.
This allows companies to leverage the benefits of cryptocurrencies and integrate them into mainstream usage.
What's Next? Crypto Analysts Forecast LPX's Trajectory
Launchpad XYZ's economic model will be supported by the $LPX token in the future.
Token owners who stake a minimum of 10,000 tokens will have access to a range of benefits, including fee discounts, partner discounts, presale access, and more.
This approach is designed to encourage long-term token holding and potentially mitigate sell pressure when the token is listed on major exchanges.
With the main platform features set to launch in the third quarter of 2023, Launchpad XYZ may experience significant user adoption, leading to increased demand for the $LPX token.
Market analysts are optimistic about the potential of the $LPX token. The token has a maximum supply of 1 billion and is scheduled to be listed on cryptocurrency exchanges later this year, with a fully diluted market capitalization of $70 million.
According to the company's projections, if $LPX can achieve a market cap of $10 billion by 2025, investors could potentially realize gains from its listing price of $0.0565.
Launchpad XYZ and its native $LPX token have made a powerful entry into the crypto presale scene.
Offering a diversified range of services and an enticing vision for the web3 ecosystem, Launchpad XYZ could very well be the next low-cap gem in the cryptocurrency market.
How to Buy LPX Tokens
The forward-thinking vision of Launchpad XYZ has captured the attention of those in the cryptocurrency community.
To help interested parties obtain promising LPX tokens, here's a comprehensive step-by-step guide to navigating the presale process with ease.
Step 1: Set Up a Crypto Wallet
The first step is to install a compatible crypto wallet for the Launchpad XYZ presale.
MetaMask is recommended due to its user-friendly interface and widespread acceptance, but other wallets may also be used through Wallet Connect integration.
To begin, download MetaMask as a browser extension for Firefox, Chrome, and Edge, or as an app for iOS and Android devices.
Once installed, set up the wallet and ensure a strong password is used for security.
Don't forget to write down the backup passphrase displayed as it is necessary for wallet recovery.
Step 2: Fund Your Wallet
Once the wallet is established, the next step is to fund it. This is necessary because crypto tokens are required in the wallet to swap for Launchpad XYZ's LPX tokens.
Currently, the presale accepts two ERC-20 tokens, Ethereum (ETH) and Tether (USDT).
Transfer the chosen tokens to the wallet by using the wallet address provided by MetaMask, found under the "Account 1" tab.
Step 3: Connect Your Wallet to Launchpad XYZ Presale
With ETH or USDT in the wallet, it's time to connect to the Launchpad XYZ presale. Head to the presale website and click on the "Connect Wallet" button.
Select MetaMask if that is the wallet being used. If using another wallet, select "Wallet Connect" and scan the QR code displayed by Launchpad XYZ.
Step 4: Fill in the Presale Order
After connecting the wallet, choose either 'ETH' or 'USDT' as the payment currency. Then, type in the amount of ETH or USDT tokens to be swapped for LPX tokens.
For example, if swapping 150 USDT, 4,200 LPX tokens will be received.
Step 5: Confirm Your Order and Buy LPX Tokens
The final stage involves confirming the presale purchase. A notification will pop up from MetaMask, requesting authorization to transfer the funds.
Confirm this, and MetaMask will complete the presale purchase.
After the presale ends, return to the Launchpad XYZ website to claim the LPX tokens. This can be done within seven days of the presale finishing.
By following these steps, one can become part of the promising Launchpad XYZ ecosystem. The potential of the LPX token, coupled with the platform's vision for the future, makes it an opportunity worth considering for crypto investors.
Disclaimer: The Industry Talk section features insights by crypto industry players and is not a part of the editorial content of Cryptonews.com.
---