Penny Crypto Gems: Find the Best New Cryptocurrency to Buy with Launchpad XYZ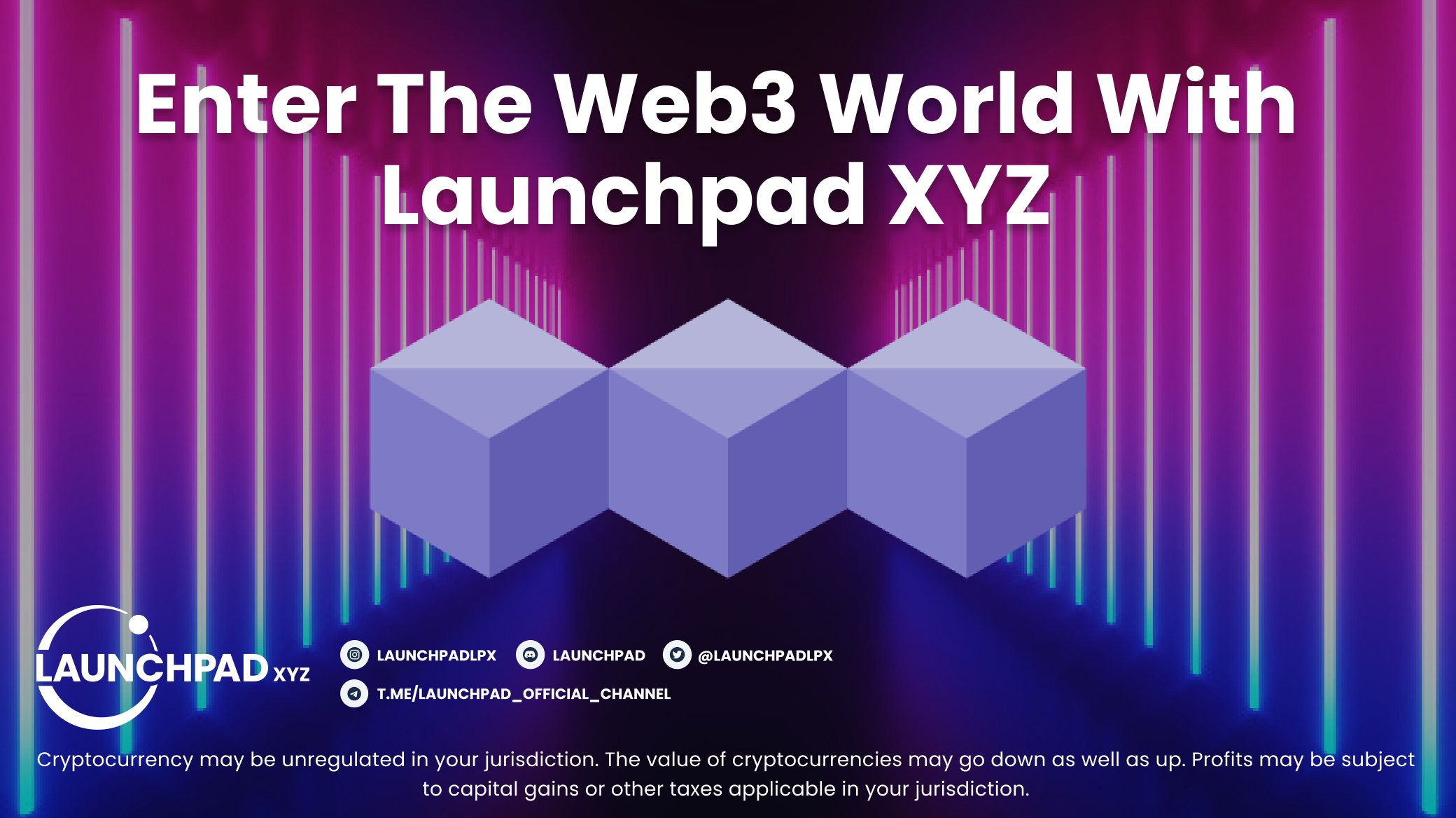 The Web3 market is booming, from NFTs to utility tokens, and Launchpad XYZ is the revolutionary platform you need to navigate it with confidence.
This next-generation platform offers a range of innovative features designed to simplify crypto analysis, enable investors to make informed decisions, and transform the NFT market.
Launchpad XYZ's proprietary Launchpad Quotient harnesses the power of artificial intelligence to assign risk-reward scores to potential opportunities based on over 400 data points, providing unmatched insights.
This cutting-edge tool empowers investors to make smarter decisions in the fast-paced world of NFTs and crypto investments.
Exclusive Access to NFT Mint Whitelisting, Early Access to GameFi and In-Built DEX
Users gain exclusive access to NFT mint whitelisting, boosting their chances of securing spots in upcoming NFT projects before they hit the market.
Don't miss out on the next Milady or BAYC! This advantage allows investors to get in early on the next big NFT phenomenon, paving the way for lucrative investments.
The platform also features a decentralized exchange (DEX) for token swaps and NFT trading, as well as access to private ICOs.
This combines with a play-to-earn gaming hub offers early access to game releases, allowing investors to evaluate potential investments and accumulate GameFi tokens before they become available to the public.
Seize the Opportunity: Join the LPX Presale
With the presale price of $0.035 per LPX (listing price of $0.07), now is the perfect time to participate in the Launchpad XYZ presale and secure your tokens.
By getting in early, you can capitalize on the platform's potential and position yourself for success in the rapidly evolving world of Web3.
Launchpad XYZ delivers a user-friendly, Web2-like experience while providing the advantages of Web3 technology.
In this way, the platform offers in-depth data on utility tokens, liquidity metrics, analyst insights, and more, all within an easy-to-navigate interface.
So with Launchpad XYZ, you can access the tools you need to succeed in crypto investing without needing to manage multiple applications.
Presale Details: Secure Your LPX Tokens Now
The platform's presale is live, with 250 million tokens allocated and a total supply of 1.025 billion.
Don't miss your chance to unlock a wealth of features and investment opportunities by securing your LPX tokens.
Step-by-Step Guide to Join the Presale:
1. Download MetaMask: Compatible with smartphones and web browsers.
2. Transfer Ethereum or Tether to MetaMask: Add tokens to your wallet or purchase from platforms like eToro.
3. Connect Wallet to Launchpad XYZ: Visit the presale website, click on "Connect Wallet," choose your preferred wallet type, and confirm the connection.
4. Buy Launchpad XYZ Tokens: Choose Ethereum or Tether for payment, enter the amount you want to invest, and the order box will display the equivalent number of LPX tokens based on the current presale stage.
Embrace the Future of Web3 Investing Today
Join the Launchpad XYZ (LPX) presale and supercharge your Web3 portfolio with the latest and greatest NFT mints.
Leverage AI-powered analysis, exclusive access, and cutting-edge tools to navigate the booming market with confidence.
Secure your LPX tokens now. Don't miss out on this innovative platform that could make investing in crypto and NFTs easier and more profitable for both newcomers and experienced investors alike.
Disclaimer: Cryptocurrency projects endorsed in this article are not the financial advice of the publishing author or publication - cryptocurrencies are highly volatile investments with considerable risk, always do your own research.
---