PayPal Rolls Out Web3 Payment Ramps: What It Means for VC Spectra and EOS's Future?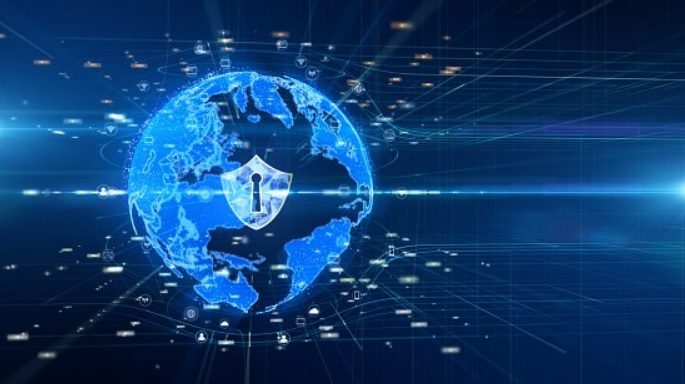 Disclaimer: The text below is a press release that is not part of Cryptonews.com editorial content.
The world of cryptocurrency and blockchain technology is excited as PayPal unveils its Web3 Payment Ramps. But what does this groundbreaking development mean for top DeFi projects like VC Spectra (SPCT) and the future of EOS (EOS)?
Let's dissect the implications of PayPal's move into the crypto sphere and its potential impact on the best DeFi projects in the market.
Will EOS Benefit From The Recent PayPal Web3 Integration?
It appears unlikely that EOS (EOS) will experience significant benefits from PayPal's forthcoming integration with Web3. While the introduction of Web3 payment support by PayPal is a notable development within the cryptocurrency space, EOS may not be among the primary beneficiaries for several reasons.
First, EOS has faced challenges in maintaining its position in the crypto market in recent times. It has struggled with issues related to adoption, scalability, and governance, which have affected its overall appeal to both users and developers. These challenges have made it less competitive compared to other blockchain platforms.
Second, the Web3 integration by PayPal is more likely to favor well-established and widely recognized cryptocurrencies such as Bitcoin (BTC) and Ethereum (ETH). However, one development can push the EOS crypto to new heights.
Starting September 13, BitTrade will initiate deposits and withdrawals of EOS (EOS). Moreover, the EOS crypto will be seamlessly integrated into BitTrade's exchanges and sales offices, ushering in a new era of accessibility and convenience for EOS enthusiasts.
This announcement has triggered a wave of anticipation among experts who closely monitor EOS's performance in the crypto market. Many believe that these strategic moves by BitTrade could catalyze a resurgence in EOS's value.
There is growing optimism that the EOS crypto could surge past the $0.75 mark by mid-October. For reference, EOS was trading at $0.55 as of September 13.
VC Spectra (SPCT): Leading Innovation In Web3
VC Spectra (SPCT) stands at the forefront of innovation in the realm of Web3, leading the charge with its groundbreaking approach to blockchain asset management. In an era where decentralization and democratization of finance are paramount, VC Spectra (SPCT) empowers investors and redefines the landscape of digital investments.
The platform's unique features set it apart as a trailblazer in the Web3 ecosystem. VC Spectra (SPCT) grants exclusive voting rights to its users, enabling them to actively participate in the platform's governance through a decentralized investment management system. This level of inclusivity enhances transparency and control, fostering a sense of ownership among investors.
Furthermore, VC Spectra (SPCT) leverages artificial intelligence and machine learning algorithms for its trading strategies, optimizing investment decisions and managing risk effectively. This forward-looking approach keeps it ahead of the curve as the best DeFi crypto.
Meanwhile, VC Spectra (SPCT) has given astonishing ROI to its investors. Stage 1 investors have received a 212.5% surge as the token rose from $0.008 to $0.025 in Stage 3. Investors are anticipating another surge as Stage 4 is rumored to start at $0.033, marking another 32% ROI.
Furthermore, SPCT will launch on major exchanges at $0.08, marking a 900% surge for Stage 1 investors. However, if you decide to take advantage and buy VC Spectra (SPCT now, you can get a 220% ROI by that time.
Additionally, a 50% bonus is ongoing for all investors during the presale. For this reason, SPCT is not only the best crypto for beginners but also one of the top altcoins to watch this September.
Learn more about the VC Spectra (SPCT) presale here:
---