Payments Processing Platform B2BinPay Introduces Unified Accounts with v18 Update
Disclosure: Crypto is a high-risk asset class. This article is provided for informational purposes and does not constitute investment advice. By using this website, you agree to our terms and conditions. We may utilise affiliate links within our content, and receive commission.
Disclaimer: The text below is an advertorial article that is not part of Cryptonews.com editorial content.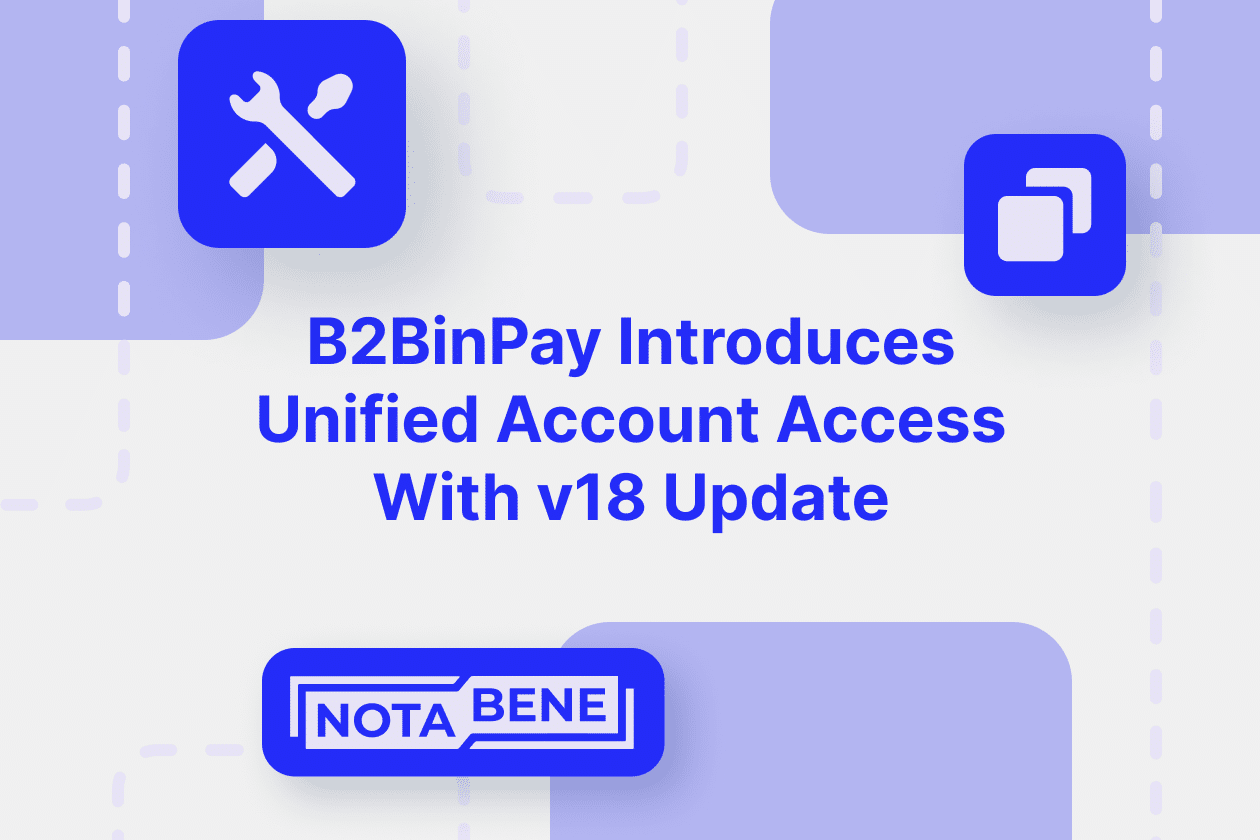 Shortly after the historic v17 release, B2BinPay keeps moving forward and offers its clients even more innovations. As part of its continuous commitment to quality, the company is pleased to present the v18 release, which ushers in a new era for users of B2BinPay.
This version simplifies managing cryptocurrency transactions by introducing a unified account system that combines the Merchant and Enterprise models. To enhance user experience and ensure safety, a completely redesigned front end and strengthened regulatory adherence are complementary.
Let's examine these fascinating modifications and discover how they affect your B2BinPay experience.
Introduction to Account Unification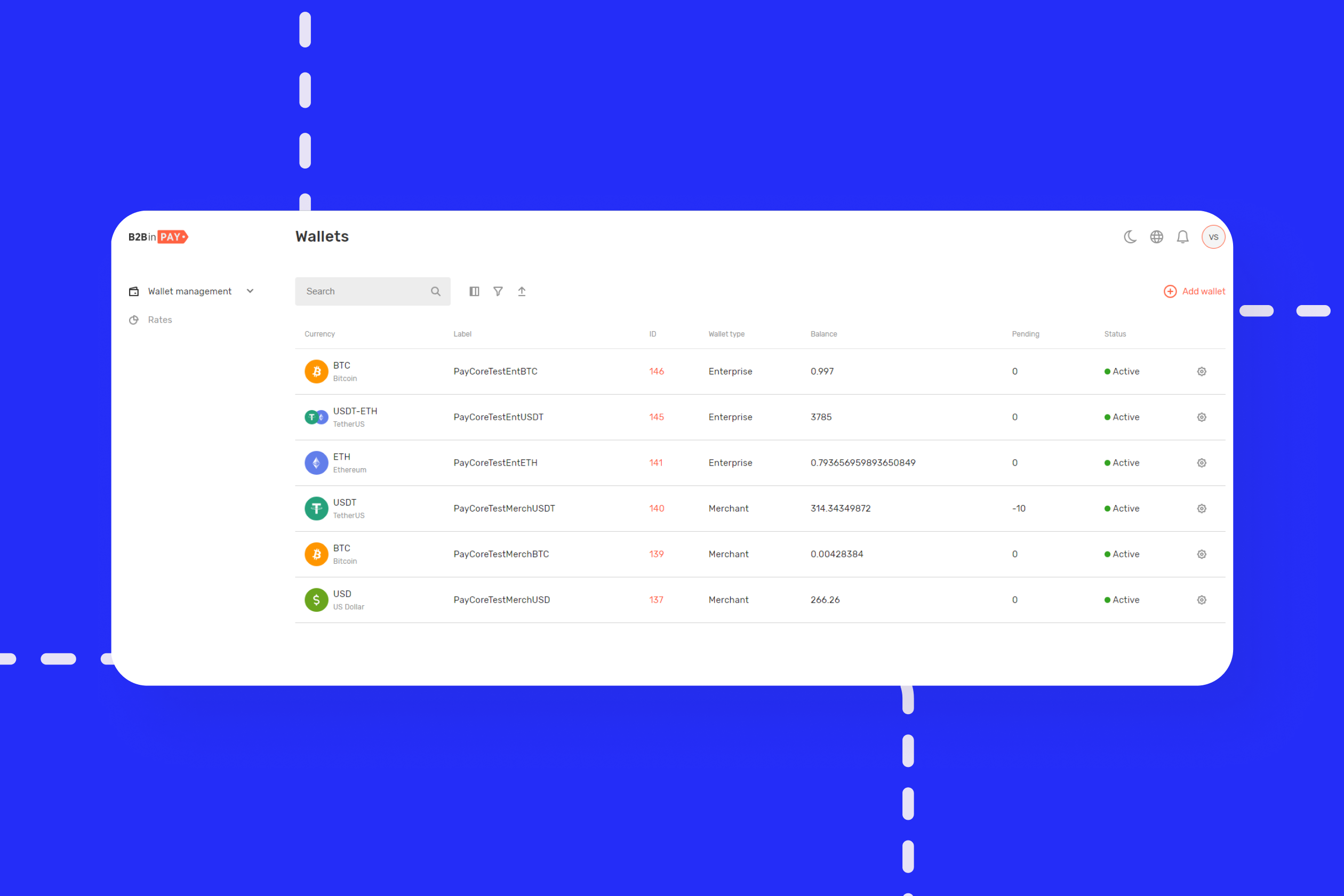 The most significant update for B2BinPay's customers with the v18 release is account unification, also known as Merge, which represents a new approach to how the business provides its services.
This update simplifies the platform by merging the two business models (Enterprise and Merchant) into a single, user-friendly interface. Now, clients can directly manage their transactions within a single, integrated system by adjusting functionalities to suit their specific needs. This innovation gives clients firm control over the process while streamlining operations. The advantages that this merger offers the company's users are as follows.
Simplified Account Structure
B2BinPay has eliminated the distinction between its Merchant and Enterprise users to update its accounts' structure. Now, all of the features of both models are accessible through a single account. This also simplifies the signup process, making it possible for people to join the platform without going through extensive details. Because of the company's streamlined approach, organisations can begin using its services right away and concentrate on what really matters — their business.
Enhanced Client Onboarding and Operation
The onboarding process is now a one-time, straightforward step with a single fee that applies to everyone. Once onboarded, clients have the freedom to select and transition between wallet services to suit their rising business needs, all without the worry of extra costs or complex administrative processes. It's a straightforward approach that respects the clients' time and supports their growth at every turn.
New Front-End & More Powerful Functionality

Along with a new look that complements the B2Broker family's design, the v18 release gives B2BinPay more than a pretty interface. The company has increased the system's speed and security for a dependable, strong front end. It has ensured that the transition to this updated platform feels seamless and natural by maintaining the essential features that customers have come to know and love from the company. These spaces underwent a thorough makeover:
Wallets & Transfers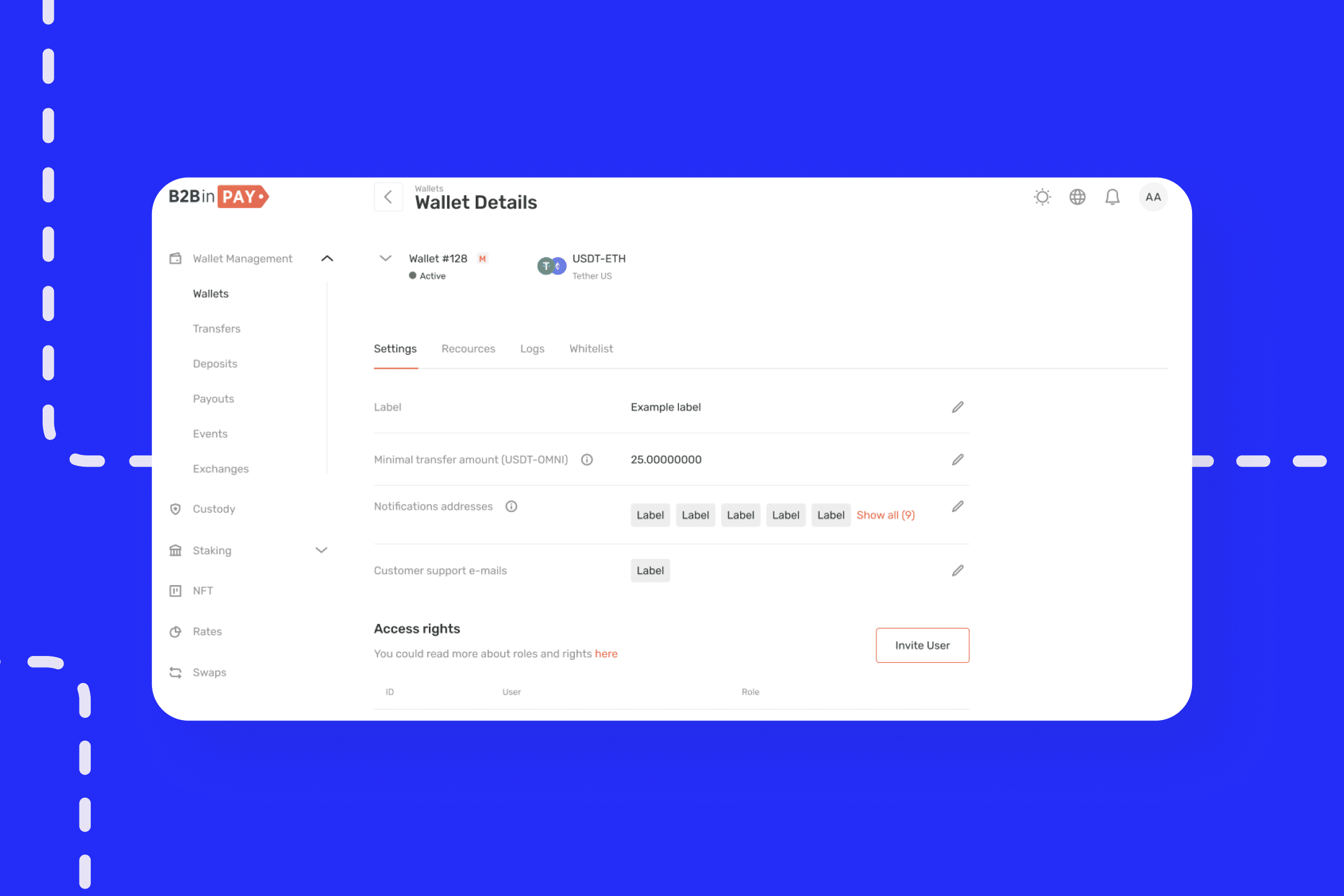 The wallets and transfers pages have undergone a redesign, resulting in a more simplified and efficient process with faster loading times and fewer clicks required. The company has also made enhancements to the interfaces for payouts, bank withdrawals, and exchanges, creating a more straightforward and streamlined experience for all financial operations, ultimately saving users significant time.
New Account Menu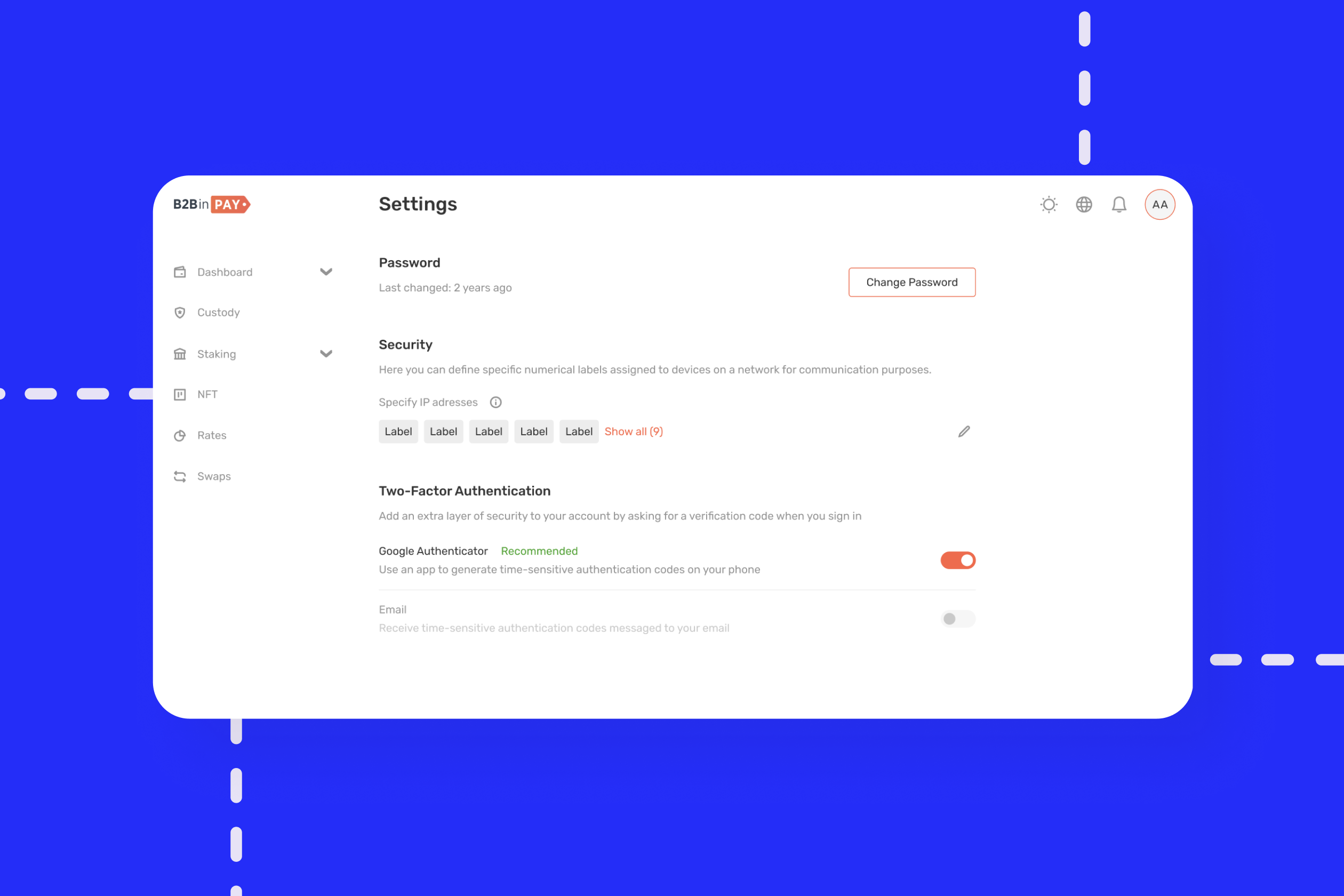 The account management interface of the company has been updated to enhance its usability and security. The new Account Menu makes it easy to customise your profile, manage API permissions, and set preferences. Two-Factor Authentication (2FA) adds an additional layer of security. To ensure safe and secure financial transactions, the Payment Page has also been updated to reflect the new, user-friendly design philosophy.
Flexible Invoice Management

The company eliminated the previous seven-day limit on merchant invoice expiration in an effort to give clients more control. With this update, invoice timelines can now be customised, allowing businesses to match their unique workflows.
Intuitive Helpdesk Experience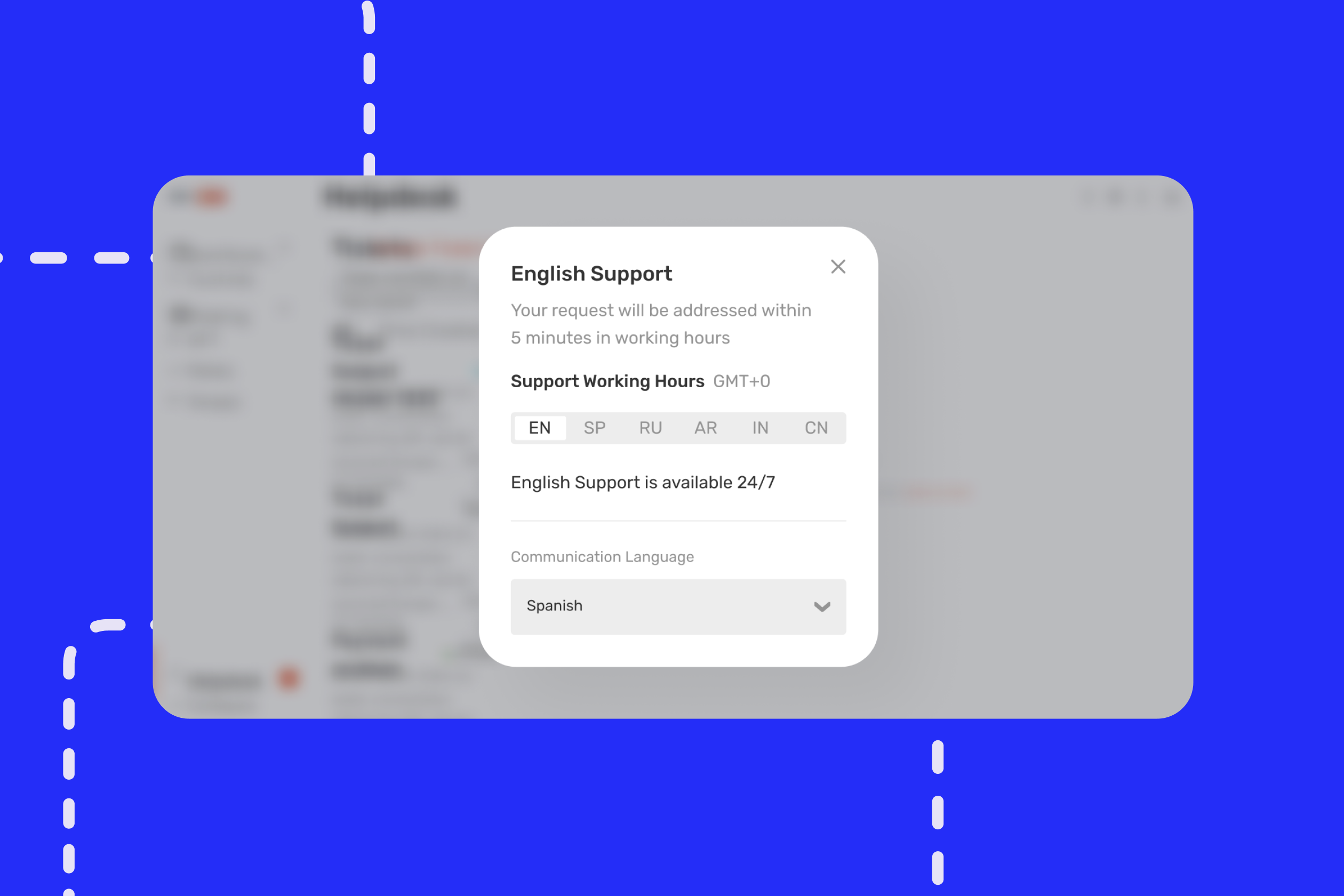 The Helpdesk UX was greatly enhanced, providing expedited access to multilingual support under the direction of a clearly defined schedule. It's easier than ever to stay current and responsive with the new sticker notifications for incoming messages.
Rates Interface Improvements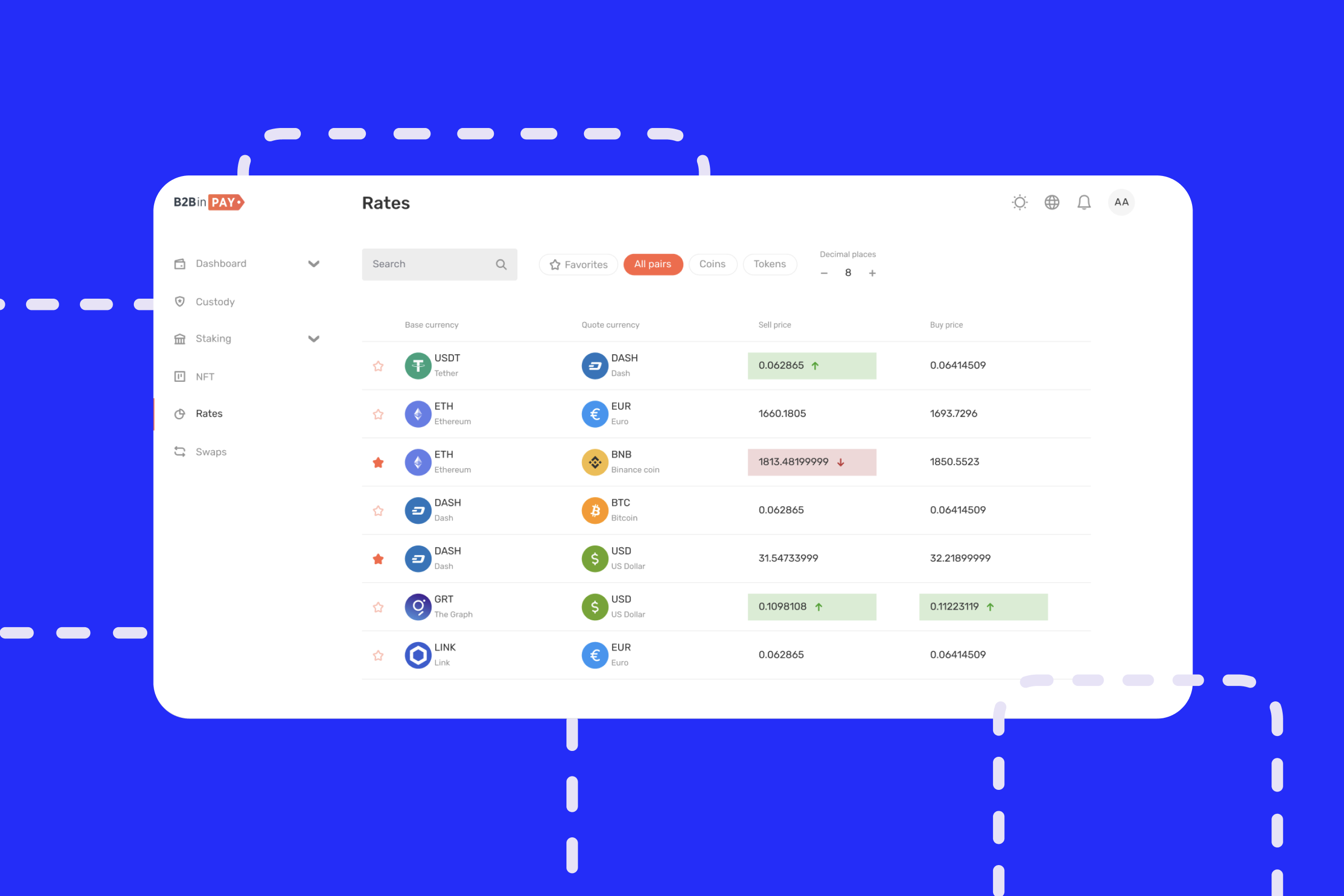 There are now better favourites and filtering options available in the Rates UX. Furthermore, rates have been shifted from the wallets' menu to a top-level menu, making it easier for clients to access and manage currency rates more effectively.
FATF Travel Rule Compliance

The B2BinPay team is dedicated to upholding the highest standards of regulatory compliance and openness in all business dealings. To guarantee compliance with the Financial Action Task Force (FATF) Travel Rule requirements, a new Travel Rule solution provider, Notabene, has been integrated.
The FATF Travel Rule is a regulatory requirement that calls for collecting and sharing personal information in cryptocurrency transactions to stop money laundering and other illegal activities. B2BinPay and other Virtual Asset Service Providers (VASPs) are required to disclose specific information regarding the initiators and recipients of fund transfers to identify questionable activity and prevent fraud.
Final Remarks
Leading cryptocurrency payment provider B2BinPay enables companies to handle cryptocurrency transactions globally in an efficient, secure, and economical manner. The company's main objective is to offer its clients the most sophisticated, safest, and easiest-to-use payment processing options possible, and the v18 release is thought to be evidence of this.
---