Paxos to Launch More Asset Backed Tokens This Year, CEO Says
Issuer of the popular stablecoin Paxos Standard Token (PAX) is working on the tokenization of precious metals and other traditional assets, according to Paxos CEO Charles (Chad) Cascarilla.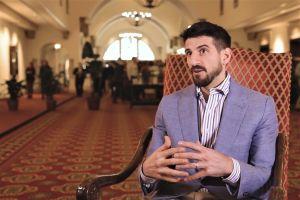 A precious metal backed coin "is something we'll see definitely this year," and that this is something his company "has been working on for a long time, and we have a number of clients we are working on it with," the CEO of the New York-based firm told Fortune. PAX is the fourth largest stablecoin by market capitalization (USD 113 million.)
"How you do it with a gold token is how much gold you have in a vault equals how many gold tokens outstanding," Cascarilla said, while adding that the same approach can also be taken with regards to securities tokens that are designed to track the price of for example a stock. "How do you do it with stocks? How many stocks do I have sitting in an account, equals how many stocks in the blockchain," he explained.
On the issue of tokenization of traditional stocks and bonds, Cascarilla said "We need regulatory approval, so it's a work in progress. But I think we're getting pretty close. I think we'll see it in 2019."
Tokenization of real assets, including commodities, real estate, and stocks, is something that has been much discussed in the cryptoverse, with several players having already dipped their toe into this frontier market for blockchain technology.
In January, a Belarus-based exchange Currency.com launched its trading platform for tokenized securities. It allows users to place bets on the price movements of traditional assets – such as a share of Apple or gold – using cryptocurrencies like Bitcoin or Ethereum. In the same month, another cryptocurrency exchange called DX.Exchange launched stock trading of giant companies. The exchange offers digital tokens based on share of 10 Nasdaq-listed companies, where each token is backed by a share and holders will be entitled to the same cash dividends, even though the companies themselves aren't involved.
As a fully regulated "bank-like" financial institution, however, the Paxos CEO believes his company is getting close to cracking the code of large-scale tokenization of assets in the real world.
According to Cascarilla, Paxos is the only crypto company with an account at the Depository Trust Company (DTC), which is where the majority of US stocks and bonds are held. The company also holds accounts with the Federal Reserve National Settlement System, as well as with the international banking network SWIFT, which the CEO says allows Paxos to move a variety of assets, and "touch where those assets currently sit."
_____
Watch the full interview with Paxos CEO & co-founder Chad Cascarilla below:
---