Over $1 Million Raised in Presale Already: Swords of Blood Outshines Other P2E Games
Disclaimer: The text below is a press release that is not part of Cryptonews.com editorial content.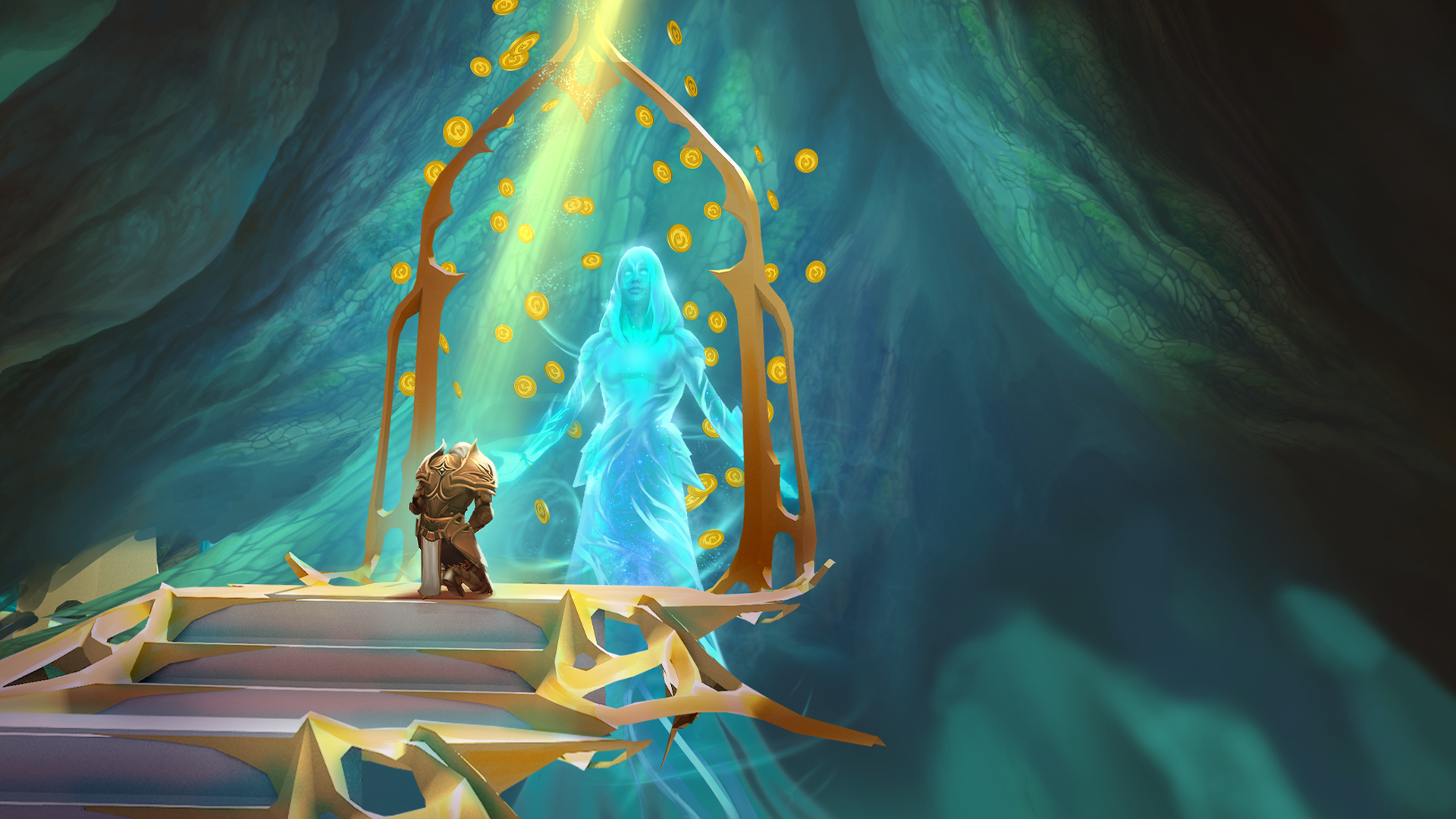 In recent years, the cryptocurrency market has undergone various changes, but the emergence of P2E games has been one of the most talked-about sectors. This innovative earning model has gained popularity worldwide and has even piqued the interest of established gaming industry developers and publishers.
One of the projects spearheading this movement is Swords of Blood - a P2E game created by seasoned professionals from the video game industry. Learn about how its presale is shaking up the market - proven by the fact that it has crossed $1.1 million in fundraising already.
Investors Go Crazy over Sword of Blood Presale
The Swords of Blood P2E game was making headlines well before the presale began. Now, with the first stage underway, that hype is proving itself as the project has managed to raise over $1.1 million in a very short amount of time. It is already very close to reaching the target.
In stage 2, the price will increase to $0.070 from its current price of $0.054. It's a remarkable performance for what is surely going to be one of the market's most popular P2E games. The token can be purchased using USDT, USDC, ETH, or DAI.
Those who wish to participate in the presale should do so as quickly as possible. SWDTKN investors will receive benefits based on various tiers, each with its own set of rewards. The first tier provides early access to the beta version, while the highest tier includes all the perks of the lower tiers plus a full-sized Sword of Blood crafted by Ben Abbott. Other tiers offer in-game items and physical merchandise, such as a hoodie or a letter opener.
Swords of Blood Brings High Production Quality to P2E
Swords of Blood is an RPG that combines hack-and-slash gameplay using the Polygon blockchain, offering a gaming experience unlike any other. With its stunning graphics, engaging gameplay, and multiple modes, including PvP, players are sure to be immersed in its captivating world.
The game's combat mechanics are impressive, making it easy for seasoned RPG players to navigate. It offers opportunities to obtain powerful weapons and armor, craft items, and forge weapons, allowing players to customize their characters and develop tactics that suit their preferred playstyle.
For those who enjoy competitive gameplay, Swords of Blood features a PvP mode that allows players to test their strongest builds against others and optimize them accordingly.
Get Ready to Grind
In Swords of Blood, the term "grinding modes" is used to describe its various gameplay modes.
While novice players often focus on the Campaign mode, experienced players tend to dedicate more time to grinding events. These players may use Autoplay or quick-clear tickets to increase their Hero Power and improve their rankings.
The importance of grinding is reflected in the use of grinding event tickets, which can be obtained by playing at any campaign level. Players grind to collect these tickets, which they can then use to quickly progress through grinding events and earn rewards based on their final ranking in the event.
Each dungeon in Swords of Blood has unique entry requirements that players must meet to gain access. However, some dungeons have limited accessibility, allowing players to only clear them once or twice per day, which creates a sense of urgency and encourages habit formation. Although players can replay these dungeons to ascend the rankings, they will not receive direct rewards for repeated completions. In some cases, players may only receive the primary reward upon the first completion.
Swords of Blood offers an MVP version that includes several game modes for players to enjoy, including the main campaign. The campaign offers three difficulty levels and is reminiscent of the popular Diablo franchise.
Moreover, Swords of Blood presents a range of game modes for players to enjoy, such as the Monster Hunt dungeon, where they have to protect against a sequence of monster attacks. The Boss Fortress is also available, which demands teamwork from five players to battle against bosses. Those who favor player-versus-player gameplay can participate in head-to-head battles that offer prizes, or Daily Dungeons, which present exclusive challenges for unique rewards.
Swords of Blood Looks Like A Surefit Hit
Swords of Blood isn't just another P2E game - it's a unique combination of traditional video game elements and innovative blockchain technology. With a top-notch development team and high production value, it has the potential to be the first P2E game to make it big in the mainstream.
This project is definitely one to watch, especially since the presale has just started. If you're looking to get the token at the lowest price point, now is the perfect opportunity to invest.
---