Orange Comet's The Walking Dead 3D Avatars Are Arriving On October 5th
Disclosure: Crypto is a high-risk asset class. This article is provided for informational purposes and does not constitute investment advice. By using this website, you agree to our terms and conditions. We may utilise affiliate links within our content, and receive commission.
Disclaimer: The following article is part of Cryptonews Deals Series and was written as a promotional article in collaboration with the sponsor of this offer. If your company has an exclusive promotion that you would like to share with our readers, we invite you to reach out to us. Let's build together.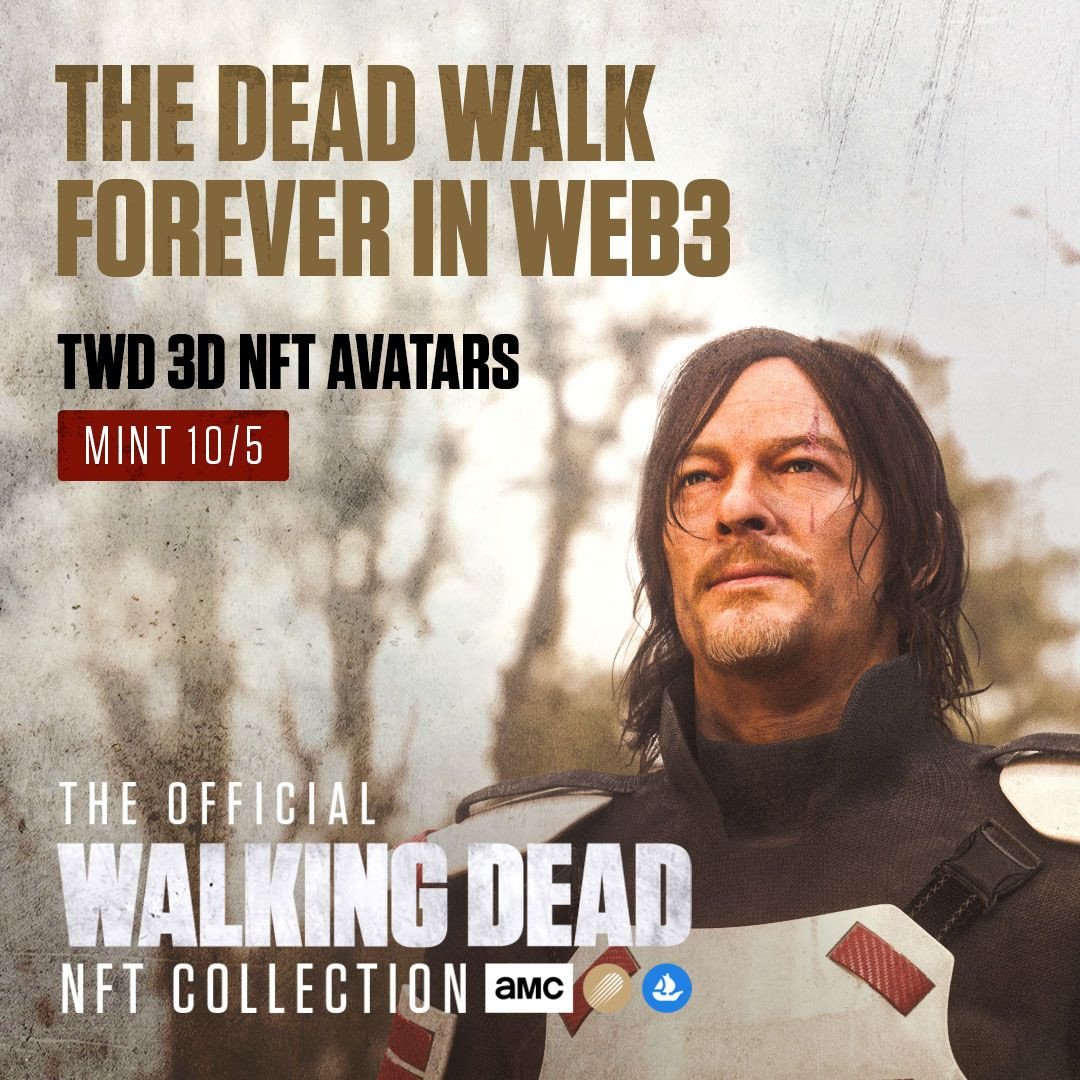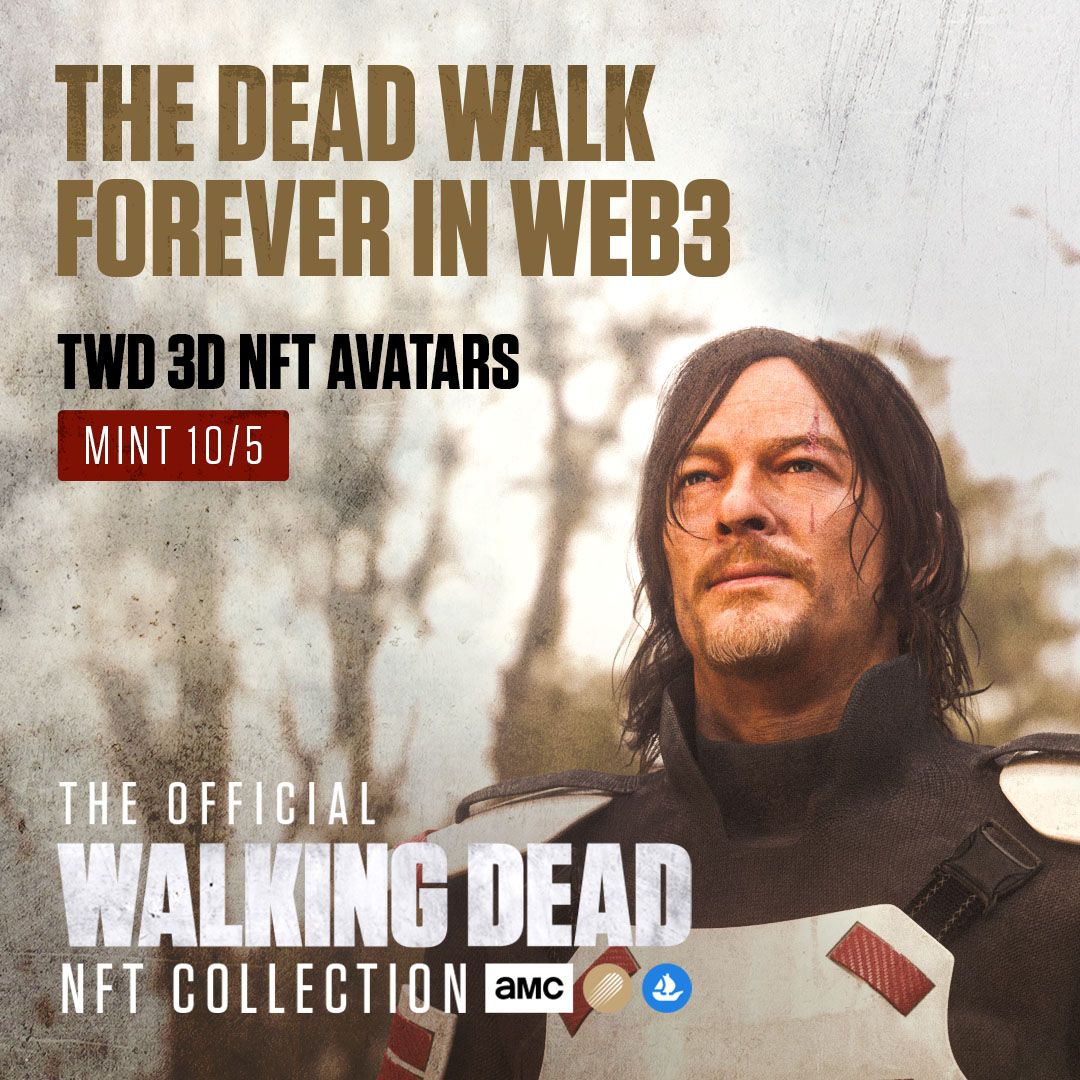 Don't Miss The Chance to Own a Piece of Zombie Lore That Will Never Die–Or Eat Your Brain
One of the most successful TV shows in history will soon end, but The Walking Dead will live forever in Orange Comet's Walking Dead Universe. The Walking Dead 3D Avatars are the newest addition to the official AMC Walking Dead NFT collection and they're coming for you.
Whether you love or hate them, Zombies (known as "Walkers" to The Walking Dead crowd) are here to stay. The mindless monsters crossed over into the mainstream and sealed their fate in modern pop culture on October 31, 2010. That Halloween night, 5½ million viewers around the globe watched in horrified fascination as AMC premiered The Walking Dead (based on the 2003 comic of the same name). After an unforgettable 11-year run and the highest audience ratings in history, the beloved fan favorite ends in November. But the legacy lives on in Orange Comet's official Walking Dead 3D Avatar collection, debuting on October 5th.
Loaded with the most terrifying and beautiful moments from the past 11 seasons and featuring dynamic 3D cinematic NFT animations and generative 1:1s, The Walking Dead NFTs represent a gallery of rare, unique, world-class quality digital collectibles and immersive experiences, giving fans an opportunity to own a piece of the television show's legacy.
The Walking Dead 3D Avatar Mint is part of The Walking Dead Lands, a post-apocalyptic open-world build-and-earn experience based on The Walking Dead universe. The terrifying virtual experience is crawling with relentlessly hungry walkers looking to consume human brains, amidst a visually stunning and formidable realistic digital world anthropomorphized by the amazing visionary team at Orange Comet, the world's premier Web3 entertainment company. To enter the experience, you will need at least one avatar.
Walker Land makes up most of the world. It cannot be claimed, but it can be explored and contains plenty of useful things, such as resources to scavenge, trade, or sell. Plus, one might be able to capture roaming walkers. Be cautious though, discoveries aren't always what's expected. Since Walker Land is vast, you might need a vehicle to traverse larger areas.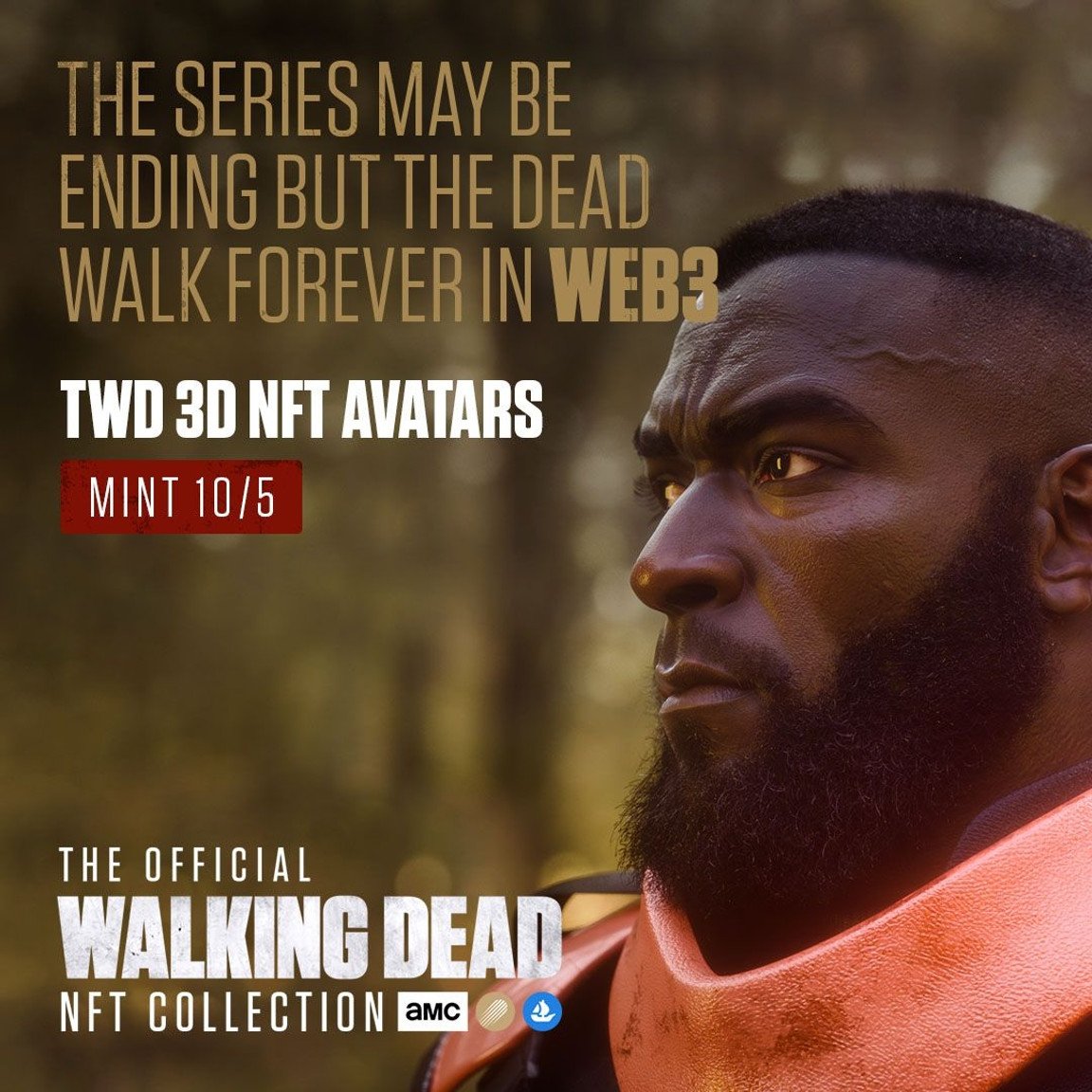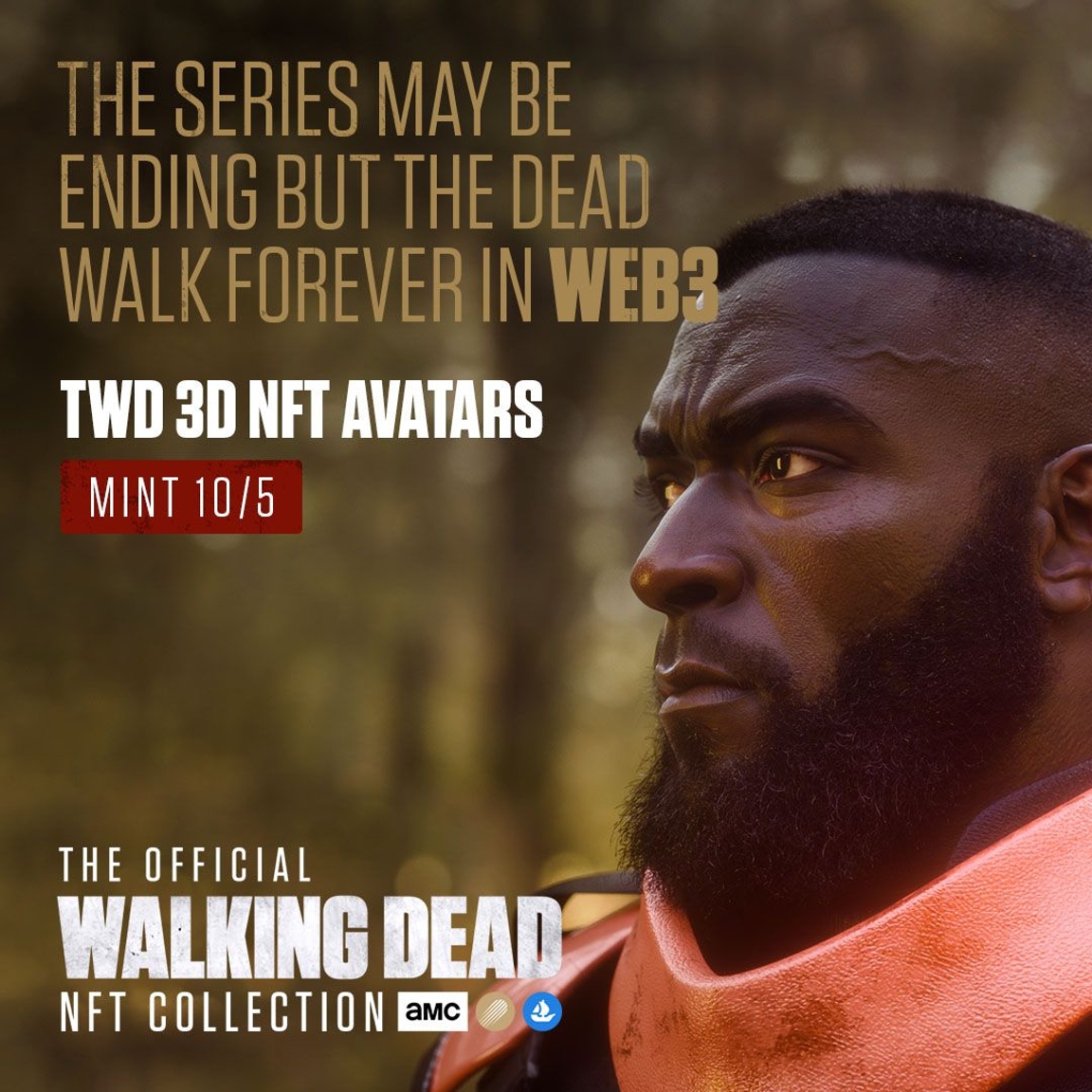 The Walking Dead 3D Avatar Mint(s) Explained
The Upcoming Walking Dead Avatar Mint will actually feature two separate and nearly simultaneous mints:
Public Mint: Open to Walker Access Pass holders and the general crypto public
Exclusive Tiered Mint: Open to Walker Access Pass Holders only, featuring a 1-to-1 rarity match
Each Avatar will feature a random character in varying poses with five rarity levels ranging from Legendary to Uncommon. The rarity and characters of the NFTs will be revealed at a later date
Both the Public and Exclusive Tiered mints will be accessible only through the Metamask Wallet. If you do not have one yet, you can set one up with these easy steps.
The Public Mint
The first Avatar 3D collection will pay tribute to the show's unforgettable cast of characters including Michonne and her pets, Mercer, Rick Grimes, Carol Peletier, Daryl Dixon, and various soldiers from the Commonwealth and the CRM. There will be 5,000 NFTs of varying rarities, with a Mint Price is $80.00 (Equivalent to ETH on the day of mint).
Walker Access Pass Holders on the Allow List will enjoy a 0.02ETH discount off of the Public Mint Price during this period for all Walker Pass Holders whose wallets are in the snapshot.
6-hour mint window prior to the public mint time to access the mint for those that own 1-4 Walker Access Passes
24-hour mint window prior to the public mint time to access the mint for those that own 5 or more Walker Access Passes


How Does A Tiered Mint Work and can I still get a Walker Access Pass?
A Tiered mint is a guaranteed rarity mint where NFTs are minted based on the rarity of the Walker Access Pass and is only for holders of that pass. The Exclusive Mint will run parallel to the 24-hour "Allow List" mint of the public mint. 5,000 NFTs of varying rarities will be offered at a mint price of $80.00 (Equivalent to ETH on day of mint).
This Exclusive Avatar Tiered Mint is a one-to-one mint where holders of passes can mint only the number of NFTs based on the number of Walker Access Passes they own in a given wallet that is included in the Snapshot (the date given when Orange Comet records the ownership of NFTs and creates an allow list of the wallets holding these specific NFTs at that point in time). The price of the mint will be the Avatar Public price mint (without the discount found during the Allow List period seen in the Public mint.) The mint is a guaranteed rarity mint.
The Walker Access Pass is no longer available from Orange Comet but you can go to the secondary market to get one. 5,000 passes were offered on March 3, 2022 and quickly sold out the same day. The pass has been a large part of the project's success. Walker Access Pass Holders have special benefits including the ability to pre-mint any NFTs at a lower price.
The Snapshot for the allow list will be Monday, October 3, 2022, at 12:00 Noon Pacific. If you do not have a Walker Access Pass and want to participate in the Allow List mint, you are encouraged to purchase yours as soon as possible from OpenSea.
Own a piece of television history and take the plunge into the world of NFTs. The phenomenal team at Orange Comet always pleases and their collections have been known to sell out in minutes. The Walking Dead 3D Avatars immortalize one of the most watched shows in history. Now you can have ownership of this global favorite, perfectly tailored for every fan.
For more information on this exciting drop visit:
---