Ontology Carries Out Second USD 40m Airdrop
Holders of NEO, the Shanghai-based blockchain project popularly known as "China's Ethereum," are about to receive the second half of an airdrop of Ontology (ONT) tokens. The airdrop was originally announced back in February this year, with the first half distributed to holders on March 1.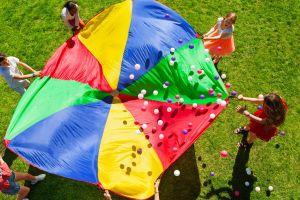 According to an update published on NEOs blog on Tuesday, the airdrops each consists of 0.1 ONT per NEO a user holds in his or her wallet. For users who held their NEO coins on an exchange at the time of the network snapshot, which occurred on March 1, 2018, ONT tokens will be sent to that exchange. Most exchanges will ensure the ONT tokens they receive are distributed to their users accordingly.
Ontology has partnered with NEO since the launch of their project, and has in the past stated that they would donate 100 million ONT to the NEO Council. It is a part of these tokens that are now being airdropped to NEO holders.
Ontology, a public multi-chain project and distributed trust collaboration platform, which launched its mainnet on June 30, saw significant growth in its price in April and early May of this year, but has since fallen back from an all-time high of about USD 12 in May, to around USD 3.5 as of press time.
Ontology price chart: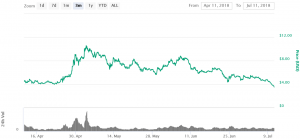 Meanwhile, NEO has continued to gain traction in the market, outperforming the broader cryptocurrency market in the days following the launch of Ontology's mainnet. NEO currently ranks as the 12th most valuable cryptocurrency according to CoinMarketCap.com.
NEO price chart: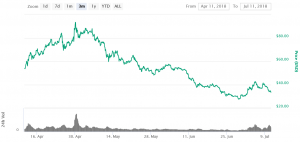 ---