Ongoing Ripple-SEC Lawsuit is Causing Ripple (XRP) Investors To Buy Up Chronoly.io (CRNO)
Disclaimer: The text below is an advertorial article that is not part of Cryptonews.com editorial content.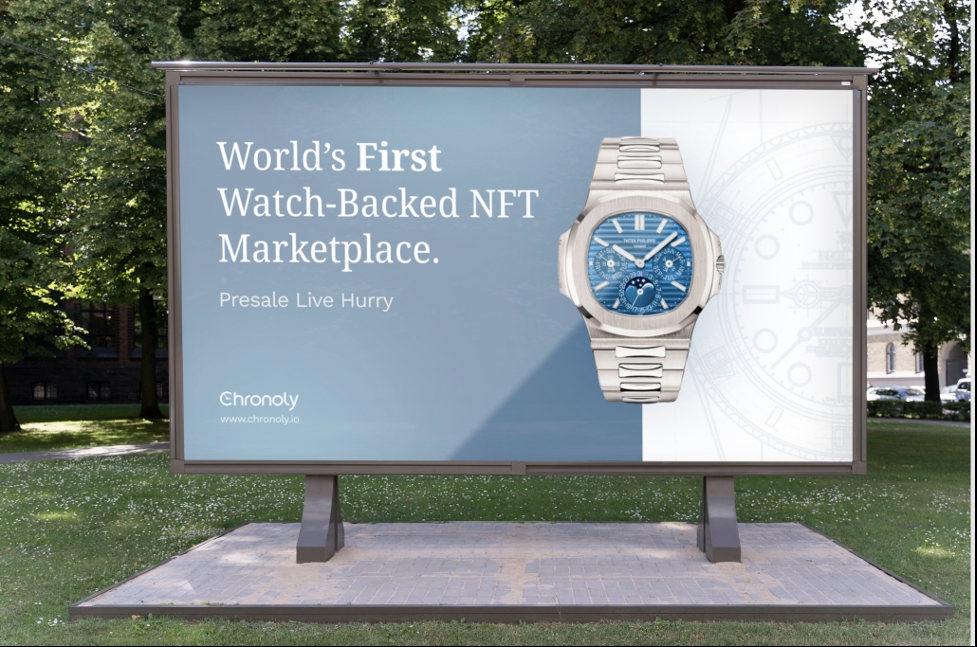 With the ongoing saga between Ripple Labs, the team behind Ripple (XRP), and the Securities and Exchange Commission (the SEC), looking like it's not going to reach a conclusion any time soon, long-term XRP holders are starting to look for more viable coins to invest that aren't held down by a lawsuit.
Ripple (XRP) has a long battle ahead of it
In 2018, a private class action lawsuit was issued against Ripple Labs that alleged it had created billions "out of thin air" in what seemed to be a "never-ending initial coin offering".
It seems like the SEC took notice, starting legal proceedings in late 2020 against Ripple Labs and two of its leaders for allegedly selling unregistered securities. They claimed that XRP was a security, not a commodity, as it was being distributed by Ripple Labs in a centralized fashion and had not been adopted by financial institutions as Ripple claimed it would.
They further claimed that Ripple (XRP) execs sold 14.6b units of Ripple for over USD 1.38b to fund the company and make themselves rich. Shortly after, Coinbase suspended trading of XRP, causing prices to plummet nearly 50%.
Now, nearly two years on, there hasn't been much progress, with the SEC and Ripple Labs fighting a bitter battle in court. The SEC has recently sought to block more than 1700 XRP holders from testifying in defense of Ripple Labs, while Ripple has been unsuccessfully trying to add additional evidence to the case that they claim would get them off the hook.
It's causing many XRP investors to doubt the future of Ripple Labs when there are so many other coins that provide a greater reward compared to the risk of holding them. Chronoly.io (CRNO) is one of these coins.
Investors are piling into Chronoly.io (CRNO)
Everyone knows that real-world utility is what causes crypto coins to rocket, and there's one coin that experts are touting as the next big token: Chronoly.io (CRNO).
Chronoly.io is a decentralized marketplace built for the man on the street to invest in luxury watches from as little as USD 10. Using the power of NFTs, Chronoly.io has minted several fractional NFTs that are backed by real, luxury watches held in storage worldwide. If you were to own 100% of one of these NFTs, you could even redeem it for the real thing.
Some of the most prestigious brands are on the list: Rolex, Audemars Piguet, Patek Philipe, Richard Mille, and more. Instead of essentially betting on a lawsuit outcome, savvy investors are beginning to realize the value of the luxury watch market.
The best part is that Chronoly.io (CRNO) tokens are at an exceptionally low price right now. They're currently going for USD 0.066 in phase 3 of presale; already up 560% on phase 1's price of USD 0.01. In short, the Chronoly.io (CRNO) token can be staked for passive income, used for buying and selling discounts, and act as tickets to a monthly lottery draw to win a luxury watch.
With time running out to buy tokens at these prices, crypto whales have been snapping up Chronoly.io (CRNO) tokens, buying over 215m tokens already. Many top analysts are forecasting gains of over 1000% if prices hit USD 1.00 by the end of presale in September. They're calling this very likely given the number of investors looking to put their money in real-world utility tokens.
For more information about Chronoly.io presale
Website: https://chronoly.io/
Telegram: https://t.me/Chronolyio
Presale: https://presale.chronoly.io/register
Twitter: https://twitter.com/Chronolyio
---