OKX announces its reserves Tradecurve to feature Proof of Reserves (PoR)
Disclaimer: The text below is an advertorial article that is not part of Cryptonews.com editorial content.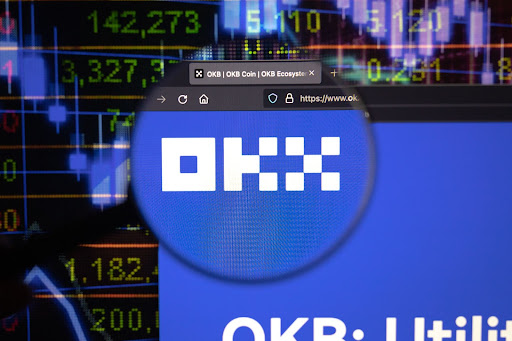 One of the largest CEXs on a global scale, OKX, revealed $10 billion in Bitcoin, Ethereum, and Tether in their latest Proof of Reserves (PoR) report, which showcased reserves ratios of 103% each. The new hybrid exchange known as Tracecurve will also implement PoR and will bolster transparency and decentralization.
OKX's and The Importance of Its PoR Report
The Seychelles-based cryptocurrency exchange OKX recently published its seventh PoR report with the goal of pushing the new industry standard surrounding transparency and trust among the crypto community.
This new report showcased that the reserve has a total of $10 billion in BTC, ETH, and USDT, alongside other assets. This audit, which was scheduled on May 19, 2023, showcases that OKX's current reserves ratio is at 103% for BTC, 103% for ETH, and 103% for USDT as well. The PoR also covered 19 other cryptocurrencies, such as USDC, XRP, DOGE, SOL, and TRX.
Ever since April, each user has been able to independently verify the solvency of OKX through the Knowledge Scalable Transparent Argument of Knowledge (zk-STARK) technology, responsible for keeping the account balances of other parties hidden and safeguarding their overall privacy.
Why Tradecurve Will Implement PoR and The Future Outlook for The value of TCRV
Tradecurve is an upcoming hybrid exchange that stands out from other trading platforms and CEXs like OKX, through offering users the ability to trade beyond just cryptocurrencies or crypto-related assets, users can trade CFDs, forex, indices, commodities, options, ETFs and bonds. The team is aware of the current push for transparency, security, and trust in the Web3 space and will also be implementing a Proof of Reserves (PoR) system that will make Tradecurve a trustworthy exchange.
The platform offers traders a comprehensive range of trading tools, as well as a dedicated trading academy filled with educational resources. On top of Tradecurve, each user can access high leverage, starting at 500:1, access to artificial intelligence trading, social trading, negative balance protection, and a VIP account service.
During Stage 3 of the presale, 1 TCRV token is worth just $0.015. Furthermore, 10,161,660 tokens have already been sold, and at Stage 4, the token will climb in value by 20% and will trade at $0.018. There is a maximum supply of 1,800,000,000 TCRV tokens, and only 40% of this amount is available during the presale period.
The team will raise $20 million during the presale, and analysts predict that the cryptocurrency can climb in value by 100x at launch. TCRV will get listed on Tier-1 CEXs and on the Uniswap DEX, and the team estimates that it can onboard 100,000 new users during the first three months of its operation.
Learn more about Tradecurve and Its TCRV utility token at the links below:
Click Here For Website
Click Here To Buy TCRV Presale Tokens
Follow Us Twitter
Join Our Community on Telegram
---