OKEx Delists 58 Trading Pairs - Does Anyone Care?
The third-largest cryptocurrency exchange in the world by 24-hour trading volume, OKEx, has announced that they're delisting a total of 58 trading pairs from their platform. The biggest five of the affected tokens are reacting in different ways. The tokens themselves are not being delisted - only the trading pairs with "weak liquidity and trading volume," according to an official blog post.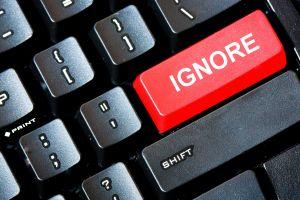 In total, the exchange will delist 26 pairs with bitcoin, 19 with ether, and 13 with tether at 06:00 October 31, 2018 (Central European Time.)
Top 5 coins affected by the pairs delisting
Substratum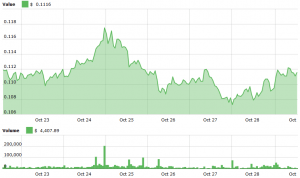 Substratum (SUB), the biggest coin of the group, is the 126th coin by market capitalization. SUB saw its trading pair with tether (USDT) delisted and seemed not to care. Its price fell from USD 0.11731 before the news, announced on October 25, to USD 0.109042 the next day - a decrease of barely 7%. The company has not come forward with any statement about the delisting, and neither did the community react.
Iconomi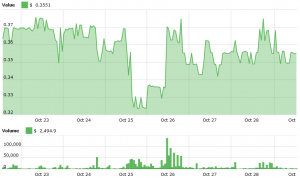 The second largest coin was Iconomi (ICN), ranked 148th by market capitalization as of the time of writing. They lost out on bitcoin (BTC) and Ethereum (ETH) trading pairs, and followed the reaction of Substratum: neither the company nor their community acknowledged the delisting. The coin did suffer a steep fall of around 10% immediately after the news, but managed to regain this within a single day. Iconomi has previously been completely delisted from another major exchange Binance, and failed to react significantly even then, as the coin is preparing to switch over to an equity token.
Bread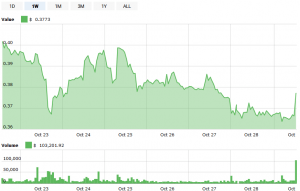 The next one on our list is Bread (BRD), ranked 152nd by market cap, and losing out on its USDT pairing. This company's price didn't show any significant reactions either, as its oscillations around the time of the news don't seem out of the ordinary at all. Again - no reaction from either the company or the community.
Metal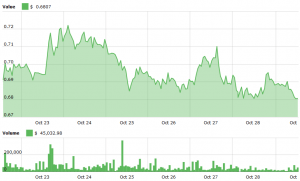 Fourth here is Metal (MTL), 203rd by market cap, who also doesn't care that it lost its USDT pairing.
BLOCKv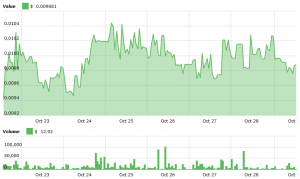 The last of our top five is BLOCKv (VEE), 226th by market cap, the price of which actually jumped up a bit after the delisting news - although whether the news has anything to do with it is debatable. It lost the same pairing as Metal, but it is the only token with any semblance of a reaction - its community came together on social network Reddit, and came to a consensus, best summarized by user u/Selebrity1: "That's actually good. OKEx is running into a lot of problems. A lot of delistings. That exchange started the stable coin pump lol. Good riddance OKEx."
_______
The exchange itself currently boasts 516 trading pairs, so having delisted 58 does not necessarily seem like a big deal. This also seems like the general consensus: OKEx doesn't consider it a big deal, and neither do the tokens in question.
Also, as previously reported by Cryptonews.com, a new research showed that at least seven major exchanges have added more tokens than removed this year. From January to October, OKEx added 186 new coins and delisted 6, according to the research.
---