NYSE's Parent Develops Bitcoin Trading Platform - Report
Following the announcement about opening a Bitcoin trading unit made by Goldman Sachs, some of the biggest names on Wall Street seem to be warming up to Bitcoin and cryptocurrency in general, The New York Times reports.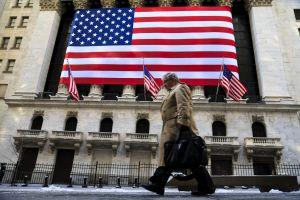 According to people who wished to remain anonymous due to the plans still being confidential, as well as documents and emails seen by NYT, the parent company of the New York Stock Exchange has been working on an online trading platform for large investors to buy and hold (or HODL) Bitcoin.
Intercontinental Exchange (ICE, the parent company of the NY Stock Exchange) and Goldman mark the first foray into the as of yet unregulated world of cryptocurrency. Since details of the ICE platform are still not finalized, there is a chance that the project could fall apart, given the reluctance usually shown by the Wall Street in terms of crypto.
The New York Times further reports ICE having had conversations with financial institutions about implementing so-called swaps, which mean banks buying contracts that end with a customer owning Bitcoin the next day, citing people familiar with the matter. Although the swap is slightly more complicated than simply buying crypto for an amount of USD, it would allow the trading to come under the regulation of the Commodity Futures Trading Commission, operating under existing laws.
The possible move would fall in line with the general trend of increasing warmth towards the crypto industry: only recently, the CEO of Nasdaq said the company could become a crypto exchange as well as soon as the industry matures. However, not everyone is as thrilled: Warren Buffett is steadfast on his negative opinion and the only thing that changes is how he expresses his distaste.
---