NuggetRush: The Undervalued Crypto Powerhouse Ready to Surpass Shiba Inu
Disclosure: Crypto is a high-risk asset class. This article is provided for informational purposes and does not constitute investment advice. By using this website, you agree to our terms and conditions. We may utilise affiliate links within our content, and receive commission.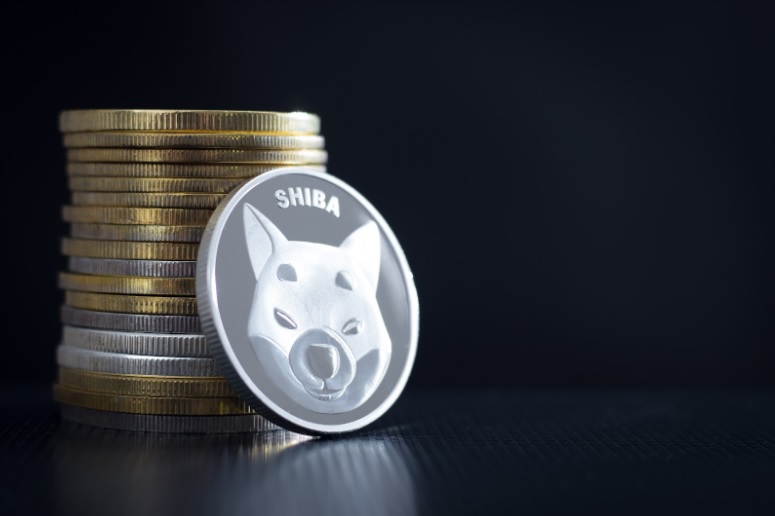 TLDR
NuggetRush ($NUGX) is a play-to-earn (P2E) platform that fuses meme coins features and decentralized finance (DeFi).
It aims to add value to the meme coin scene and is gaining more attention than Shiba Inu ($SHIB).
$NUGX is a utility and governance token with a robust and practical use case.
NuggetRush is community-driven, and its success stems from the collaborative efforts of the community.
Competition in crypto is cutthroat, and many projects are working hard to gnaw market share and even displace top-performing projects. Looking at how the top 20 has evolved is a testament to this. At one point, Ethereum Classic ($ETC) was a top altcoin, as was Litecoin and IOTA.
Fast-forward a few years later, these projects have faded, dancing at the periphery.
However, the creators of NuggetRush ($NUGX), an ambitious play-to-earn (P2E) platform fusing meme coins features and decentralized finance (DeFi) in their operations, plan to be here in the long haul, delivering value to the end user.
This article explores NuggetRush, discussing what sets the platform apart and why it might be the next big thing in an industry that many analysts predict will be worth trillions in a few years.
The Rise and Rise Of NuggetRush
Simply put, NuggetRush is a modern crypto project deploying on the time and battle-tested Ethereum. The platform encompasses many aspects of what makes crypto tick. At its core, it has a play-to-earn (P2E) game and its native token, $NUGX, exists as a utility and governance token.
Of note, before its launch, NuggetRush is already gaining more attention than Shiba Inu ($SHIB), a well-known meme coin project that's also actively building and releasing new features to stay ahead of the curve.
The platform aims to add value to the meme coin scene, a drive that explains why it has been gaining traction faster than Shiba Inu in Q4 2023.
For the features that NuggetRush tags, the project is increasingly gaining ground, especially among investors and enthusiasts who now find opportunity in its native token, $NUGX.
Over and beyond this, what makes NuggetRush stand out? Is $NUGX the best coins to invest in in 2023?
Unique Concept and Use Case:
From its whitepaper, NuggetRush differentiates itself by integrating real-world utility into meme coins while diffusing control back to the deserving end user. Central to this is $NUGX, the governance and utility token compliant with the ERC-20 token.
The project has robust and practical use cases, and holders are bullish because of its role within the NuggetRush ecosystem. All transactions will be denominated in $NUGX, while holders can also vote on proposals, allowing them to participate directly in decision-making.
Community-Driven Development:
Nugget Rush is user-facing and is building what they describe as an "ecosystem of rewards" for users, a reason why it is the best crypto to buy now.
The success of this project stems from the collaborative efforts of the community, who play an active role in shaping its future direction. This inclusive approach fosters a sense of belonging and trust, crucial elements in the crypto world.
To illustrate, $NUGX, as mentioned earlier, empowers the end user to vote on proposals and stake, meaning that they earn when they lock their tokens.
At the same time, the project has no buy or sell tax, and its code has been audited by SolidProof, meaning the project's creators care about the community's welfare. In the end, the team has also indicated that it will renounce the current smart contract, effectively devolving control fully to the community of $NUGX holders.
Transparent, Secure And Vibrant Ecosystem:
NuggetRush ($NUGX) prioritizes transparency and security, a reason why they are deploying on the battle-tested Ethereum. Through its smart contracts, all operations are automated in a transparent layer where anyone can confirm.
Since security is critical, SolidProof has audited all smart contracts, and a report is available for everyone to check.
The launch on Ethereum, complete with code audit by a respected blockchain security firm, gives users and $NUGX peace of mind, especially considering recent attacks and rug pulls that have plugged DeFi and the crypto scene in 2023.
Conclusion
While Shiba Inu might have grabbed the headlines, especially after launching Shibarium, a layer-2 scaling solution, NuggetRush is proving to be a hidden gem that could surpass expectations ahead of its highly anticipated presale and launch.
The platform boosts a unique, transparent concept and approach, and $NUGX is already gaining traction among investors searching for value from innovative and community-led projects. $NUGX is emerging as a choice crypto for beginners.
Visit NuggetRush Presale Website
---