NOW Tracker Review: What Makes It the Best Crypto Portfolio Tracker App?
Disclosure: Crypto is a high-risk asset class. This article is provided for informational purposes and does not constitute investment advice. By using this website, you agree to our terms and conditions. We may utilise affiliate links within our content, and receive commission.
Disclaimer: The text below is an advertorial article that was not written by Cryptonews.com journalists.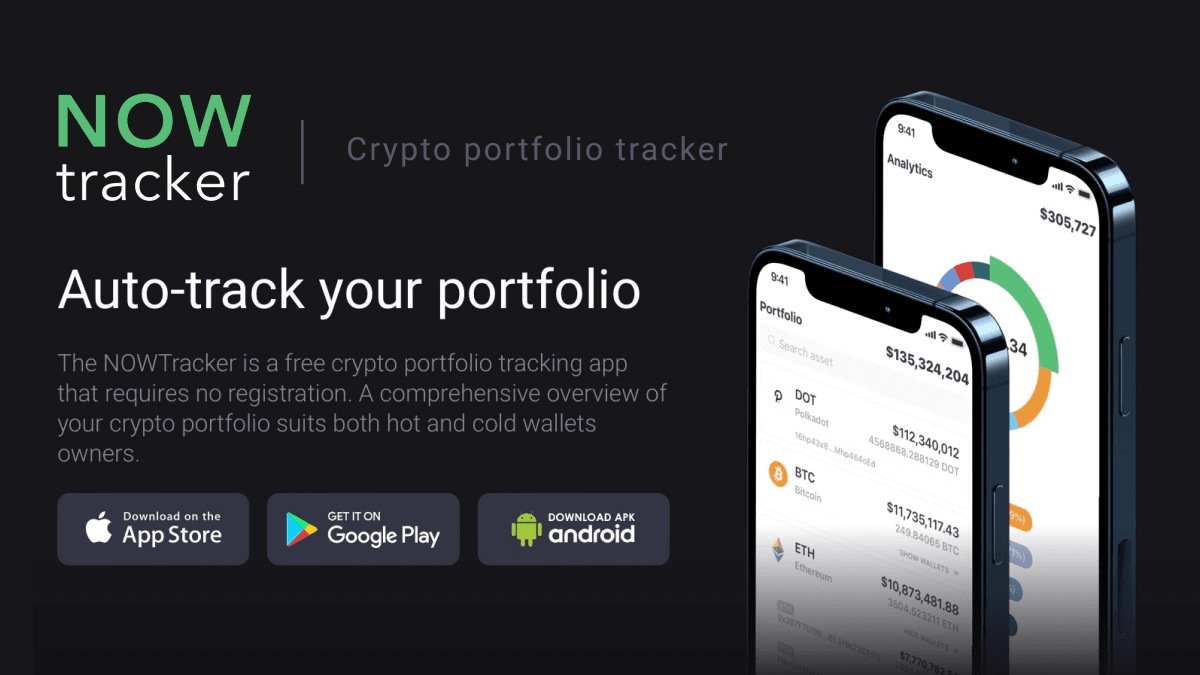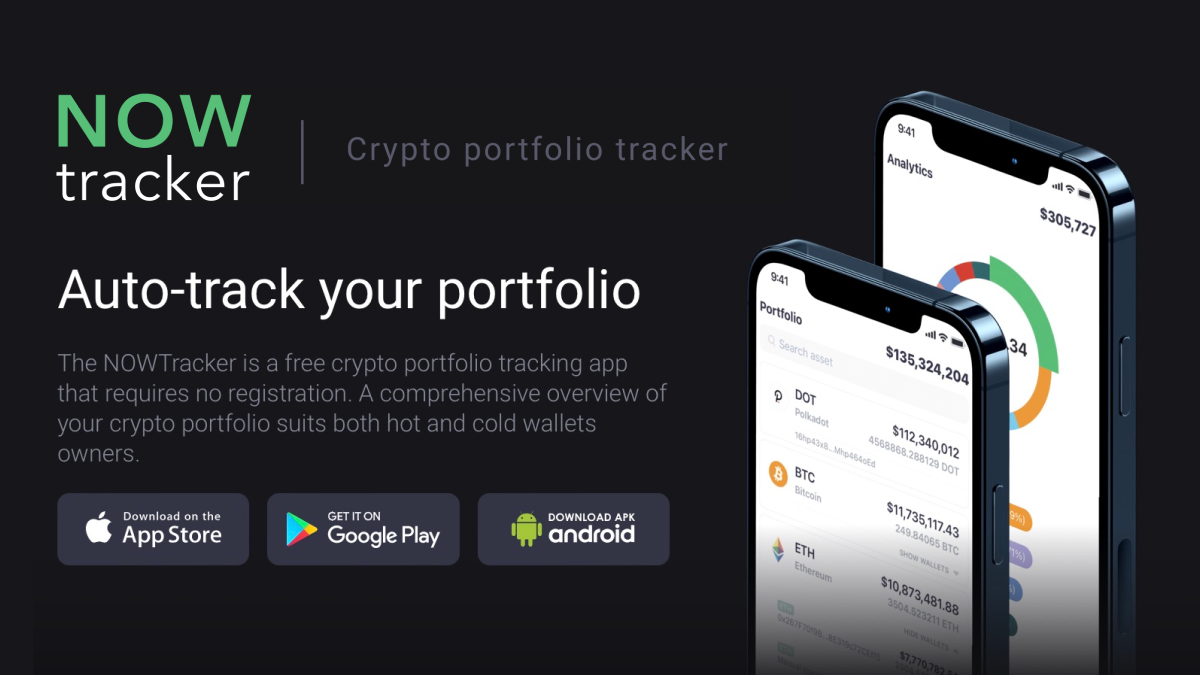 In order to make profits on the market, it is important to keep one's finances under control. While it is fairly easy to track fiat money updates with all the modern government and bank services, it is a bit trickier with cryptocurrencies.
Digital money, unlike regular government-issued currencies, is not regulated by one single authority and uses highly decentralized technology.
For this reason, it might be quite difficult to monitor all the digital currency transactions and changes, especially when the money is distributed between multiple accounts. Since cryptocurrencies quickly gain more and more popularity, many companies and individuals are looking for services that can simplify tracking digital money.
That is why the ChangeNOW team created NOW Tracker, a portfolio tracking mobile app. In this article we will tell you about the main features and advantages of this service.
What Is NOW Tracker?
Last month ChangeNOW, a non-custodial cryptocurrency exchange service, released the full version of its new portfolio tracking app, NOW Tracker. The application is free and available for download in App Store and Google Play. NOW Tracker is made for monitoring one's crypto assets on multiple wallets, both hot and cold, manually or automatically. The interface of the app is so straightforward that it is understandable even for the least advanced mobile users. NOW Tracker possesses a broad range of features which are planned to be constantly upgraded. The creators of the app are determined to keep it up to date with all the current tendencies and customer demands.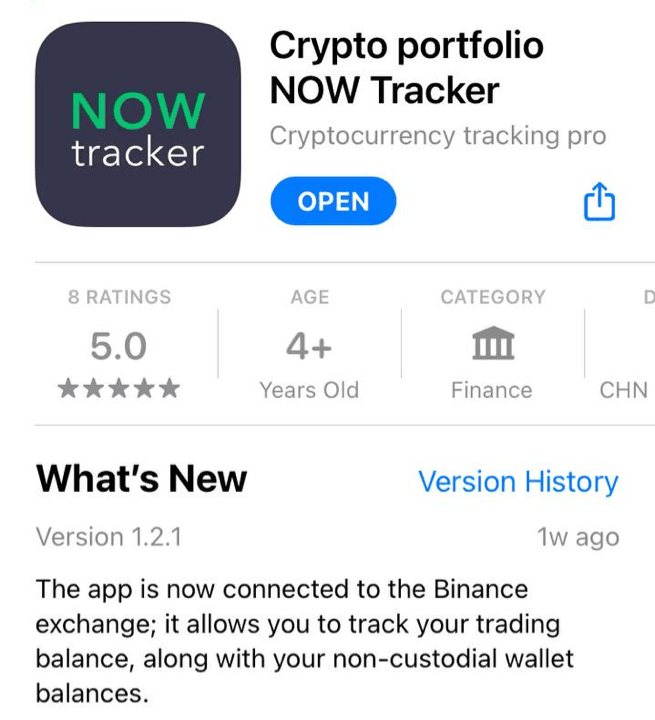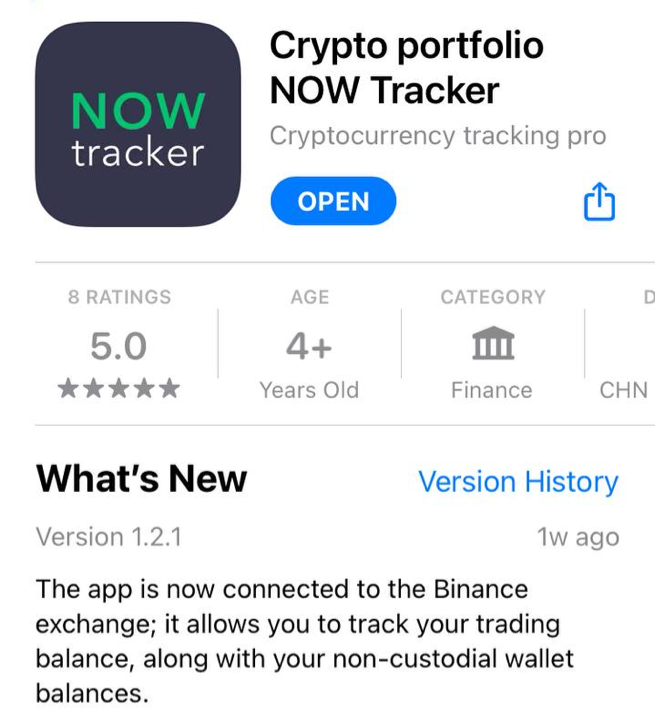 Key Features
As mentioned above, the app includes all the features necessary for easy crypto wallets monitoring. Some of the most valuable characteristics are the following.
Automatic Tracking of Large-Cap Coins and ERC-20 Tokens
If you want to stay tuned for all the latest market changes and fluctuations, NOW Tracker is here to help. The app displays market capitalization data for the top 200 crypto coins. It has never been easier to check out the current price of your favorite popular coins and Ethereum-based tokens. Keep up to date with all the lows and highs cryptocurrencies hit during the last 24 hours with the NOW Tracker mobile app.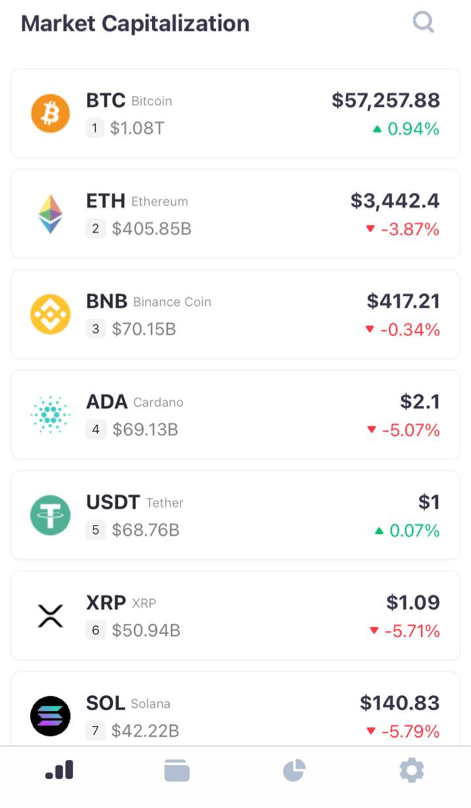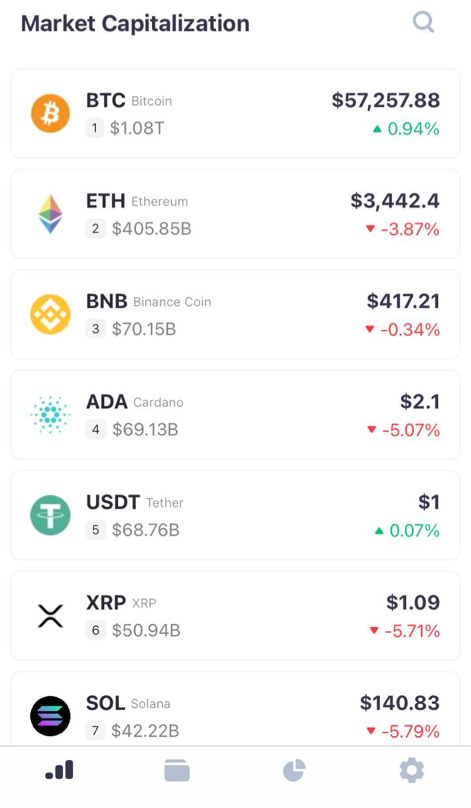 The Ability to Track Any Crypto Assets
Anybody who has been using crypto for a decent amount of time knows that the smartest way to manage one's digital finances is to keep their coins in different wallets. However, when the money is distributed this way it might be difficult to keep track of all the accounts. Again, that is where NOW Tracker comes in. It was designed specifically for uncomplicated tracking of any digital portfolios. As NOW Tracker supports both software and hardware cold wallets, no matter how many accounts you use, they can all be displayed and tracked in one app.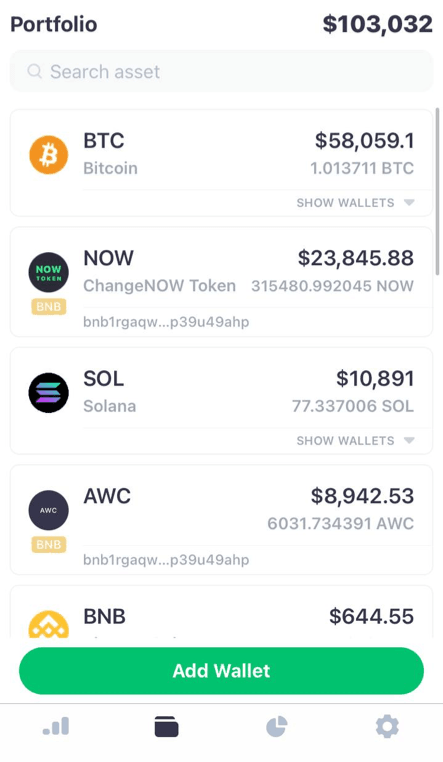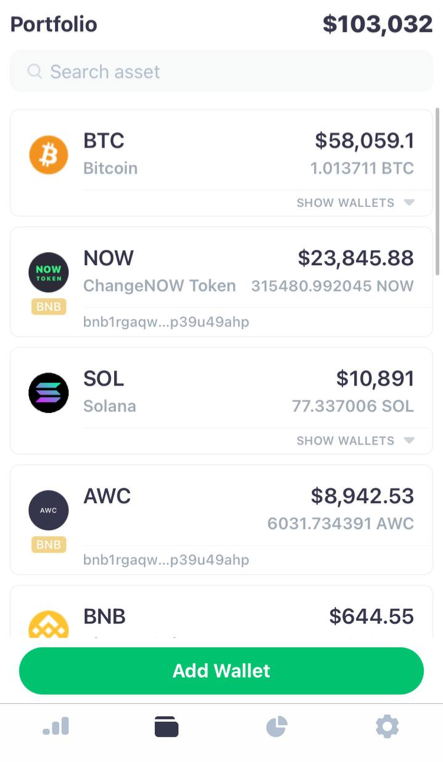 Displaying Your Crypto Portfolio Statistics In a Pie Сhart
To make tracking your crypto assets portfolio even more convenient, the ChangeNOW team implemented a pie chart into the NOW Tracker mobile app. All of the crypto wallets' analytics can be reflected in a funky graph. The chart can show your balance statistics filtered by tickers or by networks. The crypto chart analysis makes it even easier to track all of your crypto assets and see where most of the profit comes from.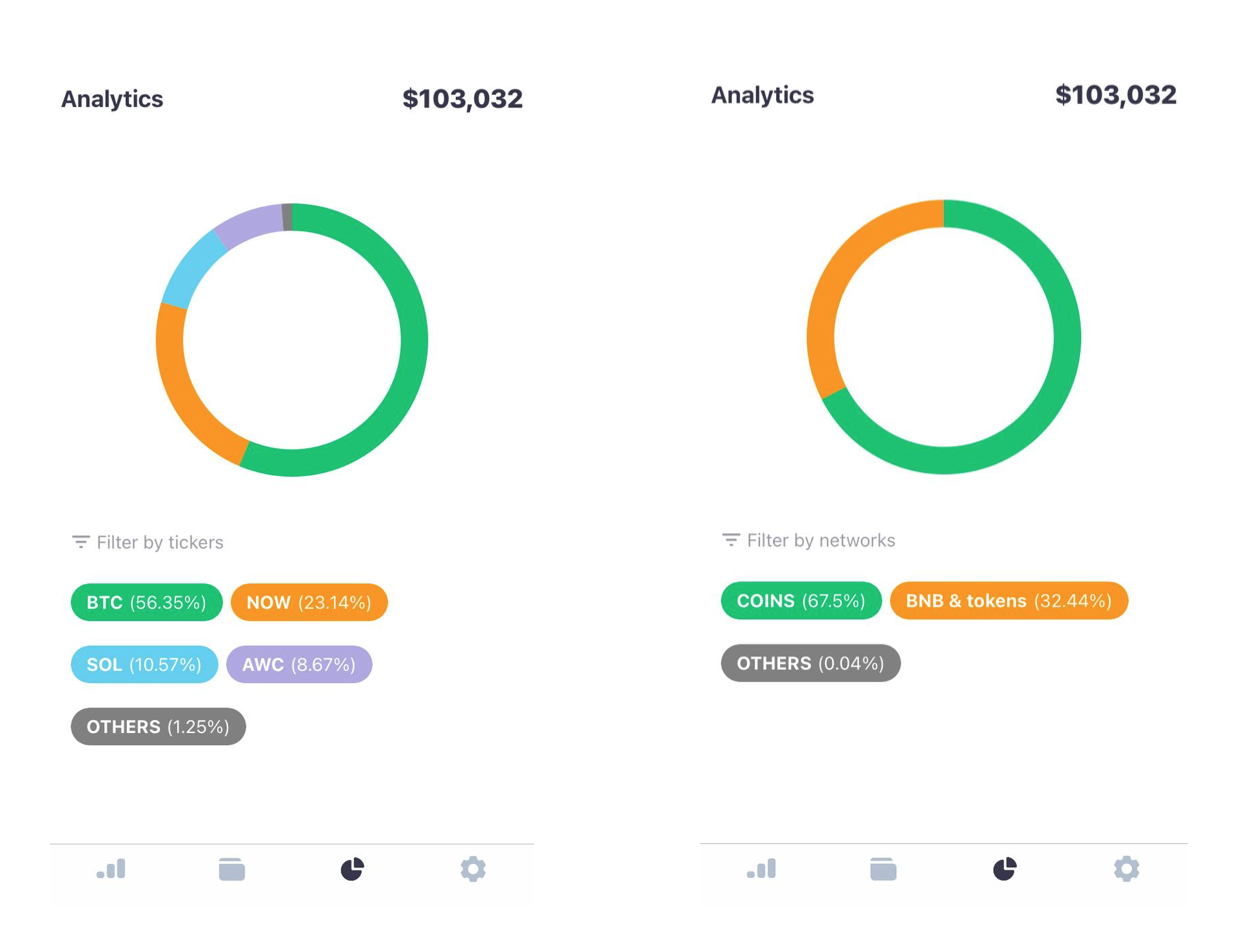 Choosing the Best Fiat Currency for You
If you would like to see your balance converted into a fiat currency, NOW Tracker can do that, too. Choose one of more than 20 fiat currencies the app supports to display your current balance on each portfolio wallet. With NOW Tracker, it is incredibly easy to track the value of your finances in both digital and fiat currencies.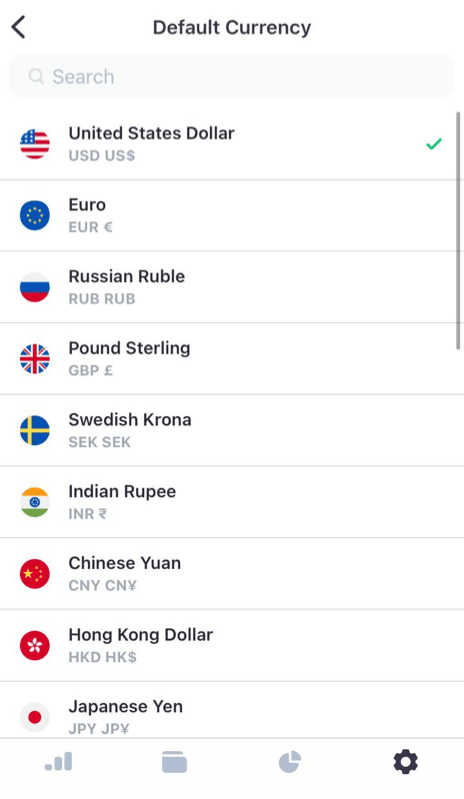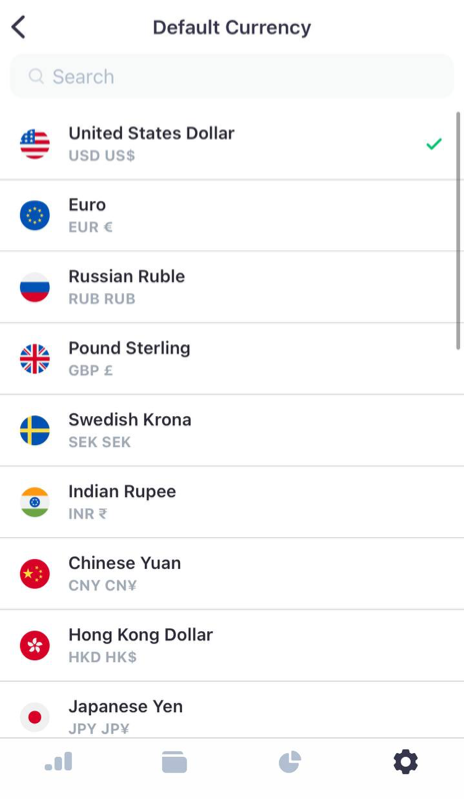 More Than 7000 Tokens Available to Track
The current value of the top 200 crypto coins and Ethereum-based tokens is always shown and updated daily on the first page of the app but it is far from all the assets that you can track. The app supports more than 7000 different tokens so it would take you no effort to look up the data on whatever currency you want with NOW Tracker.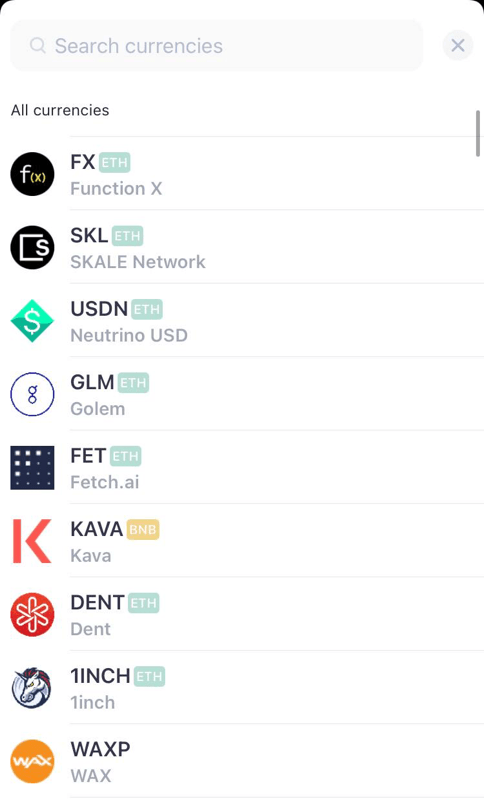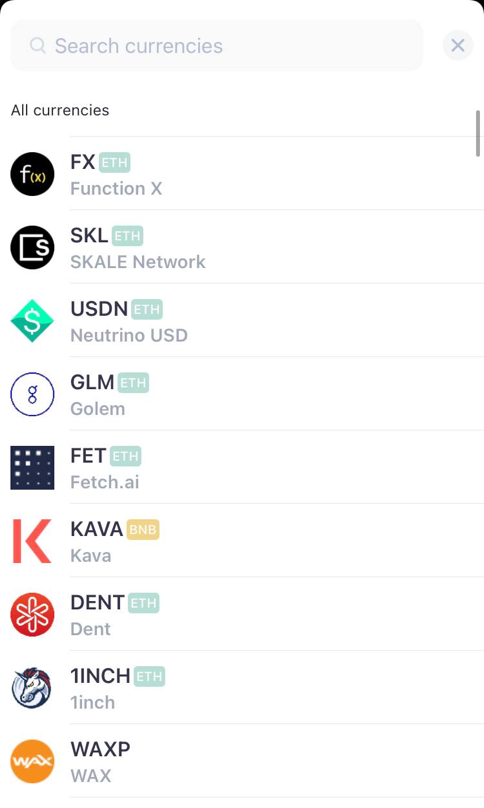 Latest Upgrades
The app is constantly being improved and updated. NOW Tracker developers are doing their best to satisfy customers' needs. Since its recent full release, the app has already implemented two important upgrades.
Backup Feature
Last month NOW Tracker developers made a backup feature available on the platform. So if you want to share your portfolio with another user, or view it on a different device, NOW Tracker is there to help. The feature guarantees the data is saved in case your phone gets stolen or damaged. You can create a backup copy of your portfolio data in the app at any time. It is then very easy to restore the information in NOW Tracker on a different device. You shouldn't worry about the safety of the data as the backup is protected by Advanced Encryption Standard (AES) and secured by a user password.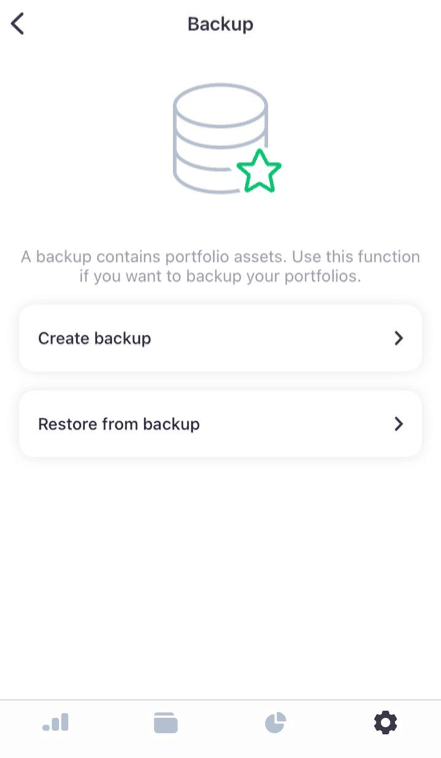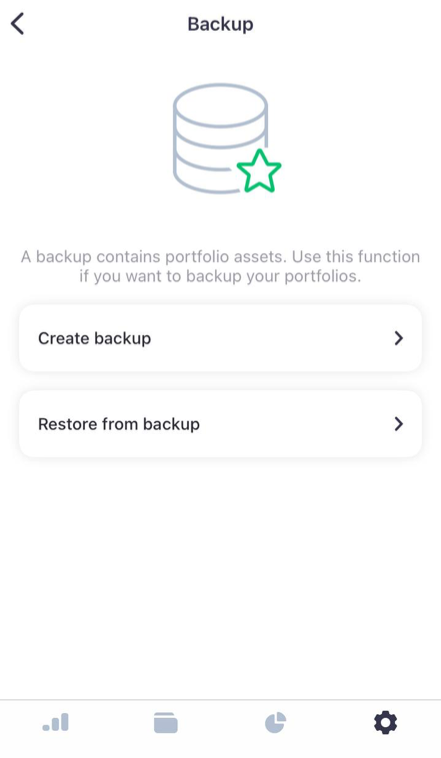 Connection Exchange
NOW Tracker can now display not only public address information from block explorers but also reflect data via exchange connections. There is no need to type in your crypto exchange assets manually. Once you tie your exchange data to NOW Tracker, it will automatically track all the information and display it together with your other crypto wallets. This way, all of your crypto funds can be shown and counted in one place. At this point, NOW Tracker only supports Binance, Kraken and Coinbase, but the range of available exchange platforms in the app is going to be expanded very soon.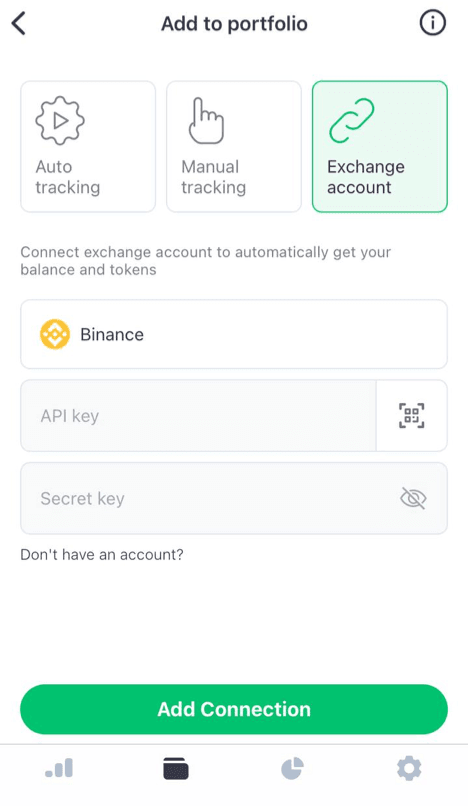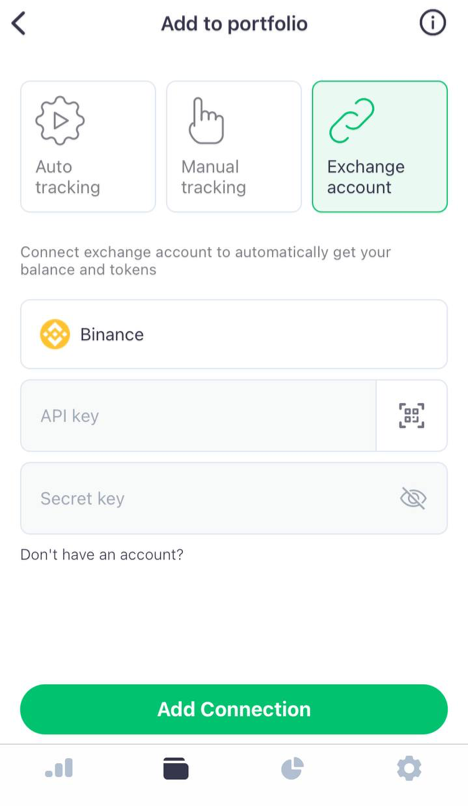 Main Advantages
Now that we have reviewed the key features of NOW Tracker, let's look at the things that make the app stand out among other portfolio tracking tools. Here are the main benefits of NOW Tracker.
Free of Charge Portfolio Tracking
Unlike other similar portfolio tracking apps on the market, NOW Tracker is completely free. The full range of NOW Tracker features is available to anyone and does not require a paid subscription or even a sign-up. Moreover, ChangeNOW promises that their app is going to remain free even when it broadens its functionality. The NOW Tracker creators and developers want their app to be available to anyone who needs this service.
Simplicity and Functionality
Even though NOW Tracker keeps expanding its features, the app is incredibly simple in use. The design of the tool is suitable for both novice and professional crypto investors. With its straightforward user interface, NOW Tracker makes crypto tracking most effortless. At the same time, all the necessary crypto portfolio tools are available in NOW Tracker and are easy to find.
Keeping Up To Date With Customer Needs
The ChangeNOW team always carefully analyzes their products' customer reviews and tries to improve continuously. The NOW Tracker app is no exception. It introduces the features most useful and convenient for crypto portfolio tracking at this time. Thanks to frequent updates, more and more valuable services are being added to NOW Tracker. Soon it is going to expand its range of exchange connections, fiat currencies, crypto tokens, etc. The app is available in both App Store and Google Play.
Privacy
Just like other ChangeNOW products, NOW Tracker does not collect or store any personal data of its customers. The privacy of the app users is completely protected. All the information that customers share with the app is only stored on their device and can't be changed or used by anyone else. No statistics or customer data is shared with any third parties.
A Part of the Big Ecosystem
NOW Tracker is one of the products made by ChangeNOW company. ChangeNOW is a non-custodial service established in 2017 that offers fast, simple, and limitless crypto exchanges without an obligatory account registration. The service provides complete privacy and a user-friendly environment. It is possible to carry out crypto transactions through the ChangeNOW website and the dedicated mobile app available both for iOS and Android. After releasing the portfolio tracking tool, NOW Tracker, the team is aiming at launching their own digital wallet in the near future.
Bottom Line
All in all, with its advanced features, simple interface, widespread availability, and constant improvement, the NOW Tracker app can definitely be considered one of the best portfolio tracking tools in the market. Whether you are a beginner or an advanced crypto user, keeping track of all your digital assets is always a good idea. NOW Tracker will help to make tracking wallets incredibly simple by putting all of your finances together. Tracking and analyzing your crypto portfolio is completely trouble-free with NOW Tracker.
---