NOW Token – The Utility Token of Huge Crypto Possibilities
Disclaimer: The text below is an advertorial article that was not written by Cryptonews.com journalists.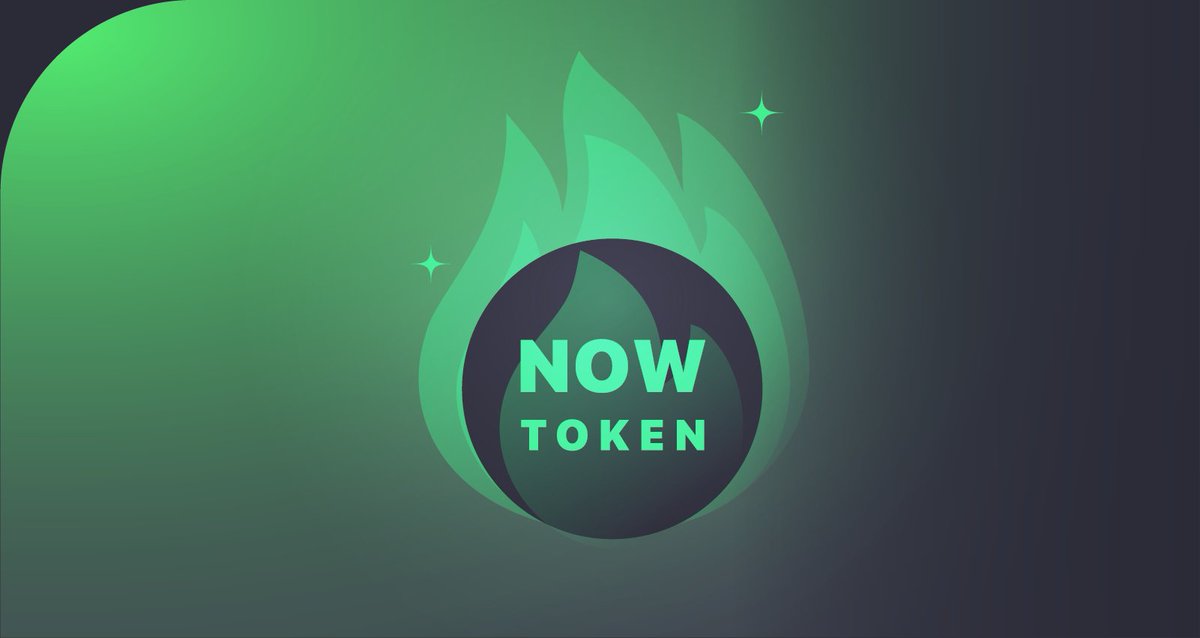 Over the past couple of years, the crypto world has grown tremendously and there are now countless services and tokens available. These services offer their own advantages and can help you have the best trading experience.
A relatively new token is gaining traction on the market despite its relative newness. Many believe it is superior to other digital assets in many ways. It is NOW Token, a native digital asset issued by ChangeNOW crypto exchange platform back in 2018.
A Critical Component of the NOW Ecosystem
As a starting point, let's take a look at NOW Token more generally. NOW token is part of the family of NOW products under the umbrella of the well-known ChangeNOW cryptocurrency exchange platform.
Almost 400 cryptocurrencies can be swapped on ChangeNOW in no time. An average transaction takes 5 minutes to process, and there is no doubt about the reliability and security of the service. Other NOW Token-related products include:
NOW Wallet
Lightning NOW
NOWNodes
NOWPayments
NOWTracker
The official supply of NOW Token is 199,763,509.9. In line with NOW Token's whitepaper, quarterly burns take place for NOW Token until the ERC-20 and BEP-2 total supply of NOW Token reaches 100 million. In total, there are 99,839,014.17 ERC-20 NOW Tokens and 99,839,014.17 BEP-2 NOW Tokens.
The team behind NOW Token has extensive experience in cryptocurrency, which is why the vesting plan for key members of the team accounts for 14% of the total supply. The tokens are released in chunks over time.
A total of 20% of the coins were released after NOW Token launched. A further 20% is released after the first year, and again after the second, third, and fourth years.
Staking and NOW Token Utility
There are quite a lot of advantages that come with staking NOW Tokens. The biggest perk is its progressive reward. This means that the longer you hold the stake, the greater the rewards. NOW Token holders can stake up to 100,000 NOW Tokens at once, and the maximum limit ensures equitable and fair wealth distribution. With NOW Token staking, you can earn up to 25% annually.
ChangeNOW's system registers the volume amount of staked NOW Tokens every Wednesday at noon UTC. After that, the rewards are calculated automatically and are transferred within 48 hours. With the platform's very own reward calculator, you can calculate the approximate rewards that you are likely to get.
ChangeNOW continually updates the area of use of NOW Tokens.
NOW Token Allocation
NOW Tokens are allocated according to the same method on both the Ethereum and Binance chains. Thirty percent (60,000,000) go to affiliate partners and exchange users through gradual airdrops. Meanwhile, 14% (28,000,000) go to founding team bonuses.
Twenty-four million, or 12% is distributed to each of the following purposes:
Marketing needs reserve fund
Development needs reserve fund
Evangelists and advisors
These three sectors receive 12% each. As a whole, that's 36%, or 72,000,000 NOW Tokens. The remaining 10%, or 10,000,000, is distributed to the risks prevention reserve fund, and another 10% is available for purchase.
On August 26, 2019 NOW tokens were distributed to NOW users as part of a gradual airdrop. NOW affiliate partners were paid out their tokens through a gradual airdrop on December 9, 2018.
Buying and Selling NOW Tokens
ChangeNOW allows for unlimited transactions of NOW Token, the native exchange of the token, making it easy and efficient to exchange it. Using ChangeNOW does not require you to create an account, since it is a decentralized, non-custodial platform.
The process of buying and selling NOW Token is rather simple and straightforward. It was trading at a price of USD 0.1029 with a market capitalization of USD 8,675,089 as of the writing of this article.
To buy NOW Tokens on the ChangeNOW platform, you can use one of nearly 400 supported cryptocurrencies.Additionally, you have the option to use around 60 fiat currencies. ChangeNOW accepts MasterCard and Visa for payment.
The first step of the process is picking NOW Token as the "You Get' currency. Then, decide whether you want to make the purchase with crypto or fiat and select your preferred option. Enter the wallet address and send your deposit to a one-time address.
Normally, ChangeNOW's processing time is five minutes, and you will receive your NOW Tokens after the transaction is completed.
Here is a simple process for selling NOW Tokens. The first step would be to pick NOW Token as "You Send" currency. Then, choose the asset that you would like to receive for the tokens that you are selling. Enter the coin's wallet address and send your deposit to a one-time address. Likewise, exchanged coins are sent to you after a processing time of about five minutes.
Thanks to ChangeNOW's advanced security measures, you can always feel confident that the process of selling or purchasing NOW Tokens will be hassle-free and uninterrupted by third parties.
Why Use NOW Token?
A team at ChangeNOW is constantly working on providing the best services to its clients, and NOW Token is no exception.
You can take advantage of special offers for many of ChangeNOW's products and services by using NOW Token within its ecosystem.
You will always receive accelerated support with NOW tokens. Additionally, you can take part in giveaways and win prizes. Furthermore, NOW Token users receive cashback in NOW and can stake it for up to 25% annual revenue.
By using NOW Tokens, you can access unlimited opportunities in ChangeNOW's ecosystem. These benefits include:
24/7 support
Numerous reputable partners
Best rates
Fixed-rate and standard flows available
---