NFT Creators Face Down Scalability And Cost Constraints Amidst Demand
Disclaimer: The Industry Talk section features insights by crypto industry players and is not a part of the editorial content of Cryptonews.com.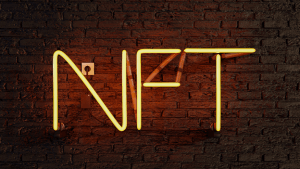 Although non-fungible tokens (NFTs) have been around since 2018, NFT market momentum began its surge in the second half of 2020. The ecosystem's nascent climb continued in 2021, reaching a total sales volume of 2.5 billion USD during the first half of 2021 compared to over 9 million USD in the second half of 2020.
However, amid the backdrop of rapid demand growth for NFTs, creators are consistently facing congestion in public chains and an uptick in gas costs, which has resulted in hundreds of users holding back their NFT-based transactions. As a result, the digital art revolution that has immense potential to transform the relationship between creators and collectors hasn't materialized as expected.
For instance, the yearly NFT report by Non Fungible clarifies that when Ethereum's gas prices dropped, NFT transaction volumes peaked. However, with high gas costs, the NFT market became almost exclusively open for 'whales.' Given that most transactions were only from high-value NFTs, these obstructions prevented new artists and traders from attempting to enter the burgeoning market.
Minting And Listing NFTs Isn't Pocket-Friendly For Most Creators
Currently, Ethereum is the most preferred hub for minting NFTs. However, several other blockchains have started supporting the NFT token standard, including Binance Smart Chain (BSC), Cosmos, EOS, Flow by Dapper Labs, Polkadot, Tezos, Tron, and WAX.
The process of creating an NFT makes it complicated for creators to enter the ecosystem. For instance, it begins with the creation of the original asset that the NFT would represent. The second step is to buy ETH to pay for the gas costs of creating a public record specifying the artist as the original creator/owner.
Unfortunately, the gas fees fluctuate considerably based on network congestion. Ethereum's corresponding gas costs and slow transaction speeds have paved the way for a gradual migration to Binance Smart Chain, which is comparatively more affordable.
Irrespective of the platform, a non-custodial wallet is also needed to get started. The wallet serves as an account to store and carry out crypto transactions and helps the artist access the seed phrase. Unlike custodial wallets, the responsibility of ownership and management of a non-custodial wallet remains solely with the user.
As a result, NFT creators take on the added responsibility of safeguarding the seed phrase, as they may lose access to the wallet if they forget it. This adds to the complexities for artists who already find it complicated to navigate decentralized applications.
Once the wallet is ready, the process of minting and listing collections on different platforms begins. There are dozens of NFT marketplaces, each of which offers different features and services.
For instance, Ethereum-based NFTs are commonly listed on NFT platforms like Rarible, Mintable, and OpenSea. Likewise, NFTs minted on Binance Smart Chain are generally listed on Treasureland, Juggerworld, and BakerySwap.
One of the major constraints creators encounter during this phase is the cost of using a marketplace. Each platform charges different gas fees for minting NFTs and accompanying commissions on subsequent trades of digital collectibles.
While NFT interest is certainly growing, the outlook for these blockchain-based digital collectibles is clouded by concerns, namely scalability, costs, marketplace fragmentation, overdependence on custodial wallets, high carbon footprints, and more. Several existing and upcoming solutions address one or more of these problems, but the NFT ecosystem needs a robust end-to-end solution to truly thrive.
The Refreshing Answer To Legacy Challenges NFT Blockchains Face
Although blockchains like Binance Smart Chain, Polkadot, and others address the significant concern of rising gas costs of Ethereum, NFT creators still have to contend with network congestion. On the other hand, NFT marketplaces are scattered across blockchains, making it complicated for creators to auction their collectibles in a cross-chain fashion.
To address these and other problems that prevent artists from participating in the 21st-century art revolution, Immutable X has rolled out the first layer 2 scaling solution for NFTs. The platform is designed to address the problems with legacy blockchains by allowing everyone to develop new marketplaces, dApps, games, and more on top of the legacy blockchain.
With Ethereum limited by transaction throughput and gas costs, Immutable X helps creators leverage its layer 2 scaling solution via StarkWare's ZK rollup technology, offering up to 9,000 transactions per second (TPS) without any minting and trading fees. The platform delivers instant trade confirmation and eliminates Ethereum's bottlenecks, ensuring users gain access to all the valuable features of Ethereum, including security, network connections, and a massive global community.
Unlike other marketplaces, Immutable X serves as the underlying scaling foundation hosting various Ethereum-based platforms and exchanges, which delivers full interoperability for both creators and users. The platform supports ERC-20 and ERC-721 tokens, and creators can set their trading fees. Additionally, Immutable X is carbon neutral, conveying another significant benefit as the crypto community endeavors to limit the high carbon footprint associated with minting NFTs.
With other platforms like Rarible, OpenSea, Mintable, and several others already addressing one or more drawbacks of the existing NFT ecosystem, Immutable X enters the market with a more comprehensive approach at zero cost to help lower entry barriers and enable more creators to be a part of the NFT revolution and monetize their digital content on Ethereum.
Peering Into The Crystal Ball Of The NFT Ecosystem's Outlook
Necessity is the mother of all inventions, and NFTs are categorically no exception. As Ethereum undergoes its scheduled 'London Fork' upgrade, the blockchain promises lowered gas costs, faster throughputs, and transparent fees, all of which will help the NFT ecosystem expand. Moreover, specialized solutions answer the call for capable alternatives that invite more widespread participation.
Regardless of how technology shapes the future of NFTs, the decentralization movement will pave a new era for the collaboration economy, transforming how artists and content creators interact, work, and earn in the coming years.
---