Newcomer DigiToads (TOADS) thrives alongside Historical Neme Coins Dogecoin (DOGE) and Shiba Inu (SHIB), Creating 10x Opportunities
Disclaimer: The text below is a press release that is not part of Cryptonews.com editorial content.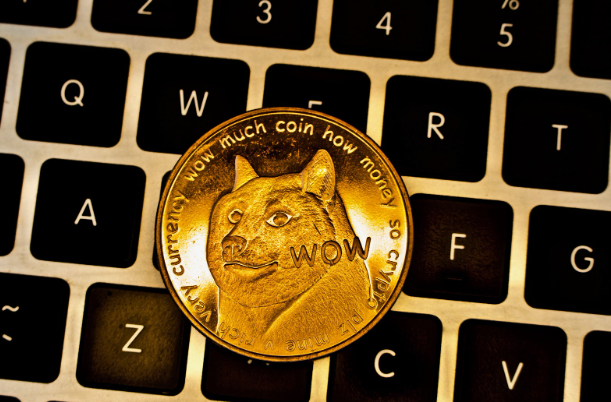 Within the constantly evolving world of cryptocurrencies, the emergence of meme coins has garnered significant interest from both experienced investors and passionate crypto enthusiasts.
While established meme coins like Dogecoin (DOGE) and Shiba Inu (SHIB) have contributed to the growth of the crypto market, a newcomer named DigiToads (TOADS) is gradually becoming one of the best DeFi options to invest in.
DigiToads is a meme coin that intends to positively impact the lives of crypto users by providing them with full utility and great profits.
With its profitable presale and unique features, DigiToads has quickly gained traction and is now thriving alongside major meme coins like Dogecoin and Shiba Inu.
Let's explore how DigiToads creates new opportunities and thrives alongside historical meme coins like Dogecoin and Shiba Inu.
DigiToads (TOADS) is Capturing the Attention of Global Crypto Investors Through Its Presale
DigiToads is an innovative meme coin project that capitalizes on its play-to-earn and stake-to-earn ecosystems, offering opportunities for investors to generate passive income.
The project has garnered significant global interest through its ongoing presale, positioning the TOADS tokens as one of the best cryptos to buy in 2023.
The TOADS tokens, native tokens of the DigiToads project, are currently up for sale via the project's presale.
The value of the TOADS token has experienced a remarkable surge, soaring from $0.01 during the first phase of the presale to its current price of $0.047 per token in the ninth phase.
The presale has amassed over $5.7 million, astounding the global crypto community and investors.
Through the success of its presale, DigiToads assures its investors of the potential to earn a remarkable return on investment.
Investors stand a chance to gain up to 5.5 times, or 450%, of their initial investment by the conclusion of the ongoing presale.
The DigiToads platform features an appealing Web3 game that captures the attention of cryptocurrency enthusiasts.
This game introduces unique characters called DigiToads, which players can enhance by utilizing TOADS tokens.
Players can acquire TOADS tokens through gameplay, as the top 25% of players will be rewarded with token incentives after each gaming season.
Dogecoin's (DOGE) Pioneering Power is Placing the Top of the Crypto Charts
Dogecoin is the decentralized meme coin project that pioneered the highly profitable meme coin industry.
It utilizes blockchain technology to facilitate fast and economically efficient peer-to-peer transactions in its ecosystem through the DOGE token.
DOGE is the native token that powers the Dogecoin platform. It is a community-driven token that is used to tip content creators online.
Dogecoin has the potential to retain its position at the top of the crypto rankings due to its devoted fan base and widespread recognition by notable personalities like Elon Musk.
Shiba Inu (SHIB) is Growing the Meme Coin Industry with its Revolutionary Features
Shiba Inu is an Ethereum-based decentralized meme coin designed to be fully run by its community members.
It is regarded as one of the biggest cryptos on the DeFi market as it possesses amazing features such as a decentralized exchange (DEX), a Metaverse, and an NFT collection.
Shiba Inu is powered by an ERC-20 standard token called SHIB.
The SHIB token is solidifying its position within meme coins due to its growing community and consistent growth.
Since its creation, the SHIB token has showcased its ability to withstand and thrive in bullish and bearish markets by delivering great profits to investors regardless of market conditions.
Final Thoughts
The meme coin industry has become one of the leading industries in the DeFi market as it features potentially profitable cryptos such as DigiToads, Dogecoin, and Shiba Inu.
These three cryptos are the best DeFi options for investors looking to profit in the crypto market today, as their growth trajectory attracts investors worldwide.
From its innovative gameplay to its remarkable presale achievements, DigiToads is one of the best cryptos to buy, as it is poised to take over the meme coin industry and capture the attention of crypto investors worldwide.
---