This New Web3 Platform Can Find the Next Crypto to Explode Using Analytics and Blockchain Data – Here's How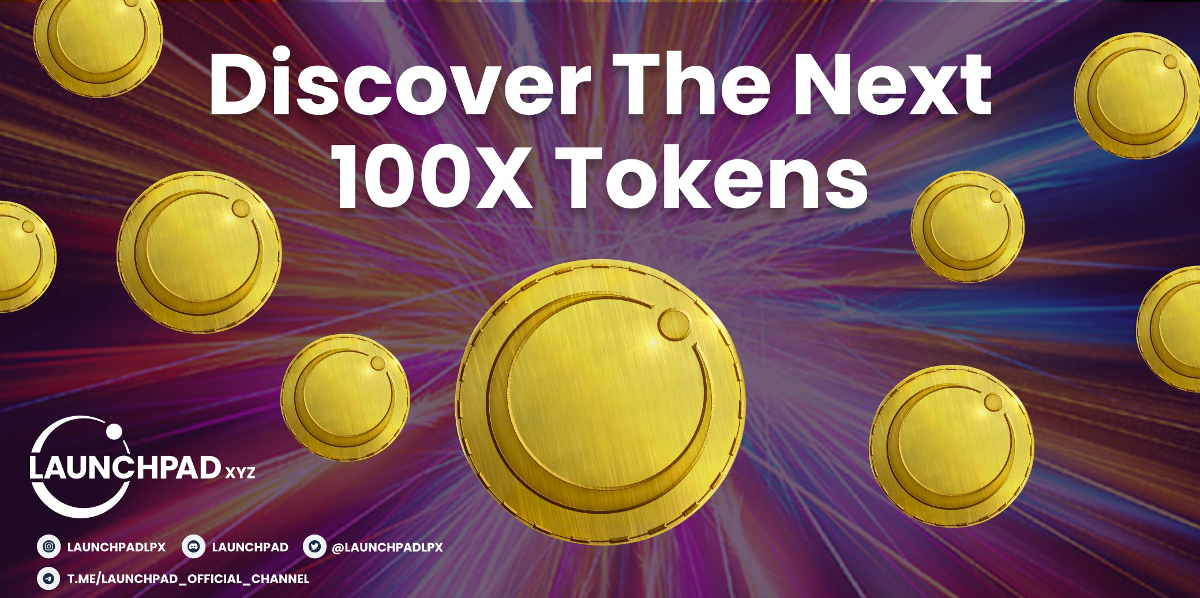 With over 25,000 cryptocurrencies and new projects constantly emerging, the decentralized finance sector is experiencing remarkable growth.
While the uptrend trajectory of the crypto market reflects optimism, it can be difficult for investors to identify assets with high potential for significant gains.
Introducing Launchpad XYZ, a promising crypto project that aims to be an all-encompassing gateway that provides crypto traders with data and analytical tools to find profitable assets in the Web3 space.
Launchpad Web3 Portal: Find the Next Crypto to Explode
Launchpad XYZ is a burgeoning crypto project. It integrates a novel Web3 analytics portal that contains fractionalized assets, crypto presales, trading terminal, decentralized exchange, and a play-to-earn (P2E) game sector.
Other functional tool includes a self-custodial wallet and an AI-powered quotient algorithm to weigh the risk and profit potential of crypto asset.
The core goal of the platform is to propel massive adoption in the Web3 space by providing a one-stop shop for users.
New meme coin debutants, including $PEPE and $SPONGE, have created headlines due to their exponential price pumps of over 10,000% gains.
The success of these assets triggered a mini meme coin rally, with various meme assets, including $WOJAK, $SNEK, and $LADYS which recorded 10x price boosts, raising great returns for traders.
With Launchpad XYZ, individuals can now find the next crypto asset that has the potential to replicate the massive pumps of $PEPE and $SPONGE via its data and analytics tools on offer.
The platform offers a bespoke curation of the new crypto presale, which often leads to market opportunities when users find these projects early.
The Launchpad Quotient integrates powerful 400 live data points to denote the risk-reward opportunity of any Web3 asset, be it cryptos or non-fungible tokens (NFTs).
The Web3-powered ecosystem will also provide depth analytics of hundred coins, and offer trading insights.
Blockchain Data on Every Asset From Trending NFTs, Metaverses, and Crypto Games
Apart from providing tools and data points for crypto assets, Launchpad XYZ also offers industry-leading analytics for other Web3 assets.
These include new NFTs, the metaverse, and crypto games. The platform integrates various hubs for easy access and data-driven insights.
For example, NFTs or crypto games enthusiasts can search through every asset and project listed on the hubs marketplace to see which one is in demand in real time.
Users can access data to help identify new releases with the biggest potential to hit moonshot.
Regarding crypto games, members can also browse an extensive library of play-to-earn (P2E) games and access data that can affect price action, such as potential earnings and active participants.
Additionally, users will be able to watch streams of other participants and wager on outcomes to gain rewards with $LPX, the platform's native token.
The metaverse world is not left out, as members of the Launchpad XYZ ecosystem can locate rankings of the best metaverse projects and time-sensitive offers in the space.
$LPX Presale Hits $1 Million: Buy Today and Earn Great Returns
At press time, $LPX has just hit a new milestone of $1 million in its presale and is currently in stage 2 of its 10-stage presale.
The token is selling fast at a discounted price of $0.0445 per token. However, when it lists on public exchanges, 1 LPX will trade at $0.0565, a 26.9 percent surge from the stage 2 current price.
Of the 1 billion supply tokens of $LPX, 25% has been allocated for presale, 40% for the development of the platform roadmap incorporation, 15% for members acquisition, 10% for marketing, and 12.5% for the development team.
The intrinsic utilities of Launchpad XYZ, alongside its roadmap goals outlined for 2024, will create massive popularity for the Web3 platform, attracting interest from venture capitalists (VCs) and institutional investors.
With continuous effective marketing strategies and partnerships, $LPX could become one of the hottest crypto assets of 2023.
Disclaimer: The Industry Talk section features insights by crypto industry players and is not a part of the editorial content of Cryptonews.com.
---