New Play to Earn Crypto: Earn Money By Playing This New Crypto Game – How Does it Work?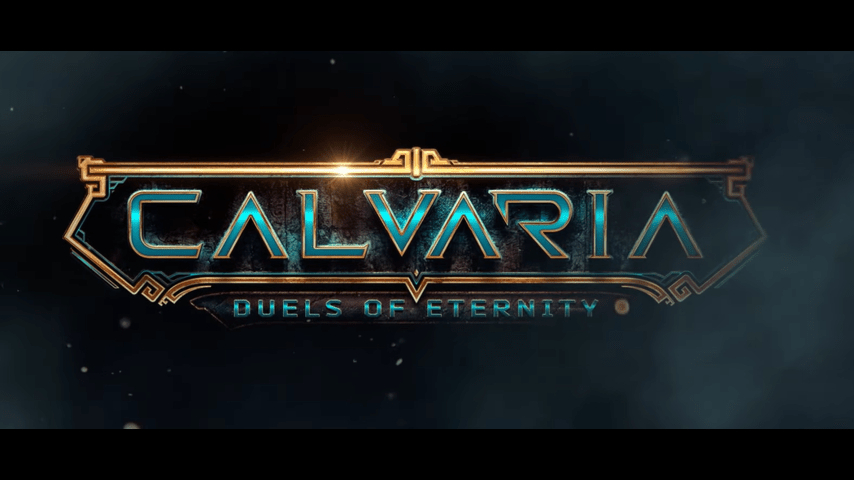 Disclaimer: The Industry Talk section features insights by crypto industry players and is not a part of the editorial content of Cryptonews.com.
New play-to-earn (P2E) crypto game Calvaria: Duels of Eternity is offering players the chance to earn real rewards in a fun and addictive mobile battle-card strategy game.
Learning from the likes of Gods Unchained, Splinterlands, and Spellfire, Calvaria has developed a P2E ecosystem with notable tweaks that should push it above those rivals.
The project, which has already raised nearly $2 million in its RIA token presale, is garnering huge attention and hype in the crypto space as one of the best crypto gaming projects because of its push to attract casual and traditional gamers to the blockchain.
What is Duels of Eternity?
Calvaria's flagship is a battle-card strategy game set in the afterlife that sees players stack their decks and use NFT cards to beat opponents in one-on-one matches.
Players align to one of three warring factions - which with their own characteristics and strengths - and use their decks, knowledge, skill and power-ups to beat their adversaries.
The P2E game will reward match winners with eRia tokens (a second token in the ecosystem) which can further be used to improve decks or buy assets such as upgrades and boosters, while Calvaria will also host tournaments for even bigger prizes.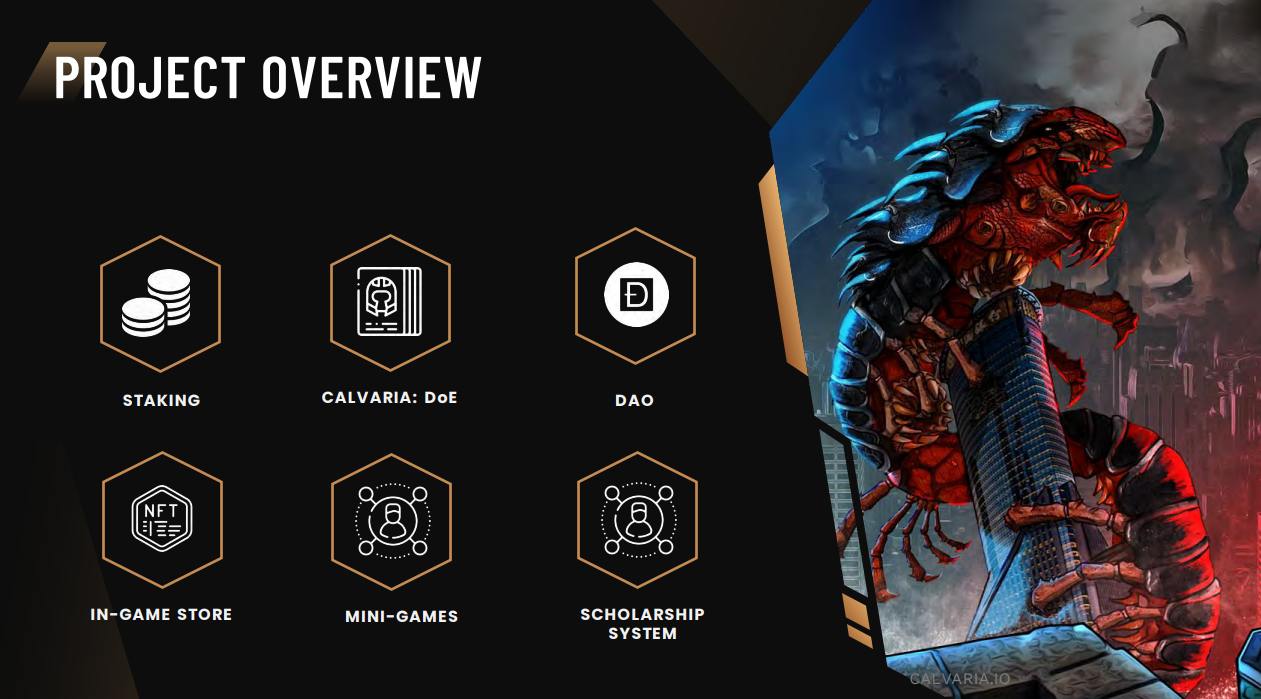 The NFT cards will be fully owned by the players and will be tradeable on the open market.
However, to separate from its rivals, Calvaria has introduced a number of quirks in the game - not only will there be the traditional player vs. player mode but also a single-player campaign mode.
The story mode will not only build out the lore of the Calvaria universe but also allow players to earn cards and assets that can be used in other modes.
The game, which features full 3D characters, will also be available on mobile devices and can be downloaded on iOS or Android.
To ensure the long-term growth of the game, Calvaria is set to adopt a seasonal approach to Duels of Eternity, following in the footsteps of Web2 favorites such as Fortnite and Apex Legends.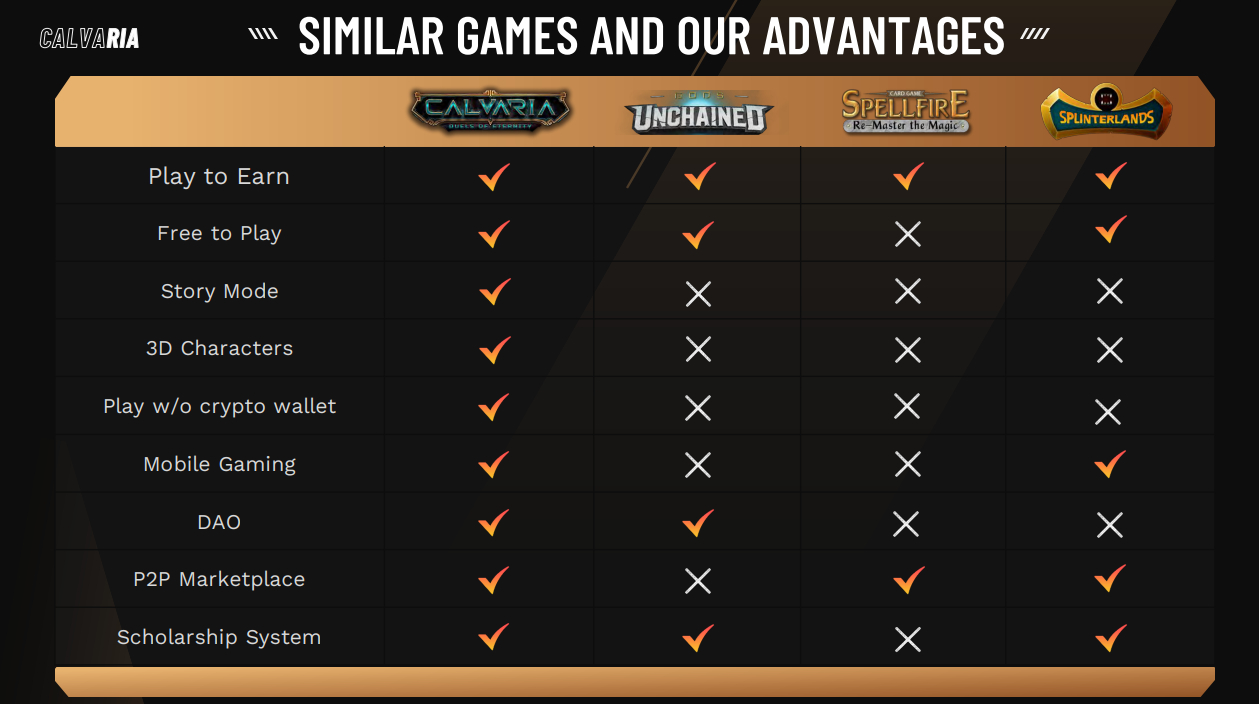 That will see new cards released and seasonal tournaments, while the project is also developing an eSports team and will welcome other eSports teams to play in tournaments.
Calvaria will is also developing virtual reality functionality for Q4 2023, while players can earn passive income by staking their tokens - which also grants voting rights on the future of the project in the DAO (decentralized autonomous organization).
Free-to-Play Version
One of Calvaria's main features is that alongside its main P2E game, it will release a fully free-to-play version.
The game will be exactly the same, except no tokens will be rewarded to players for winning matches or tournaments.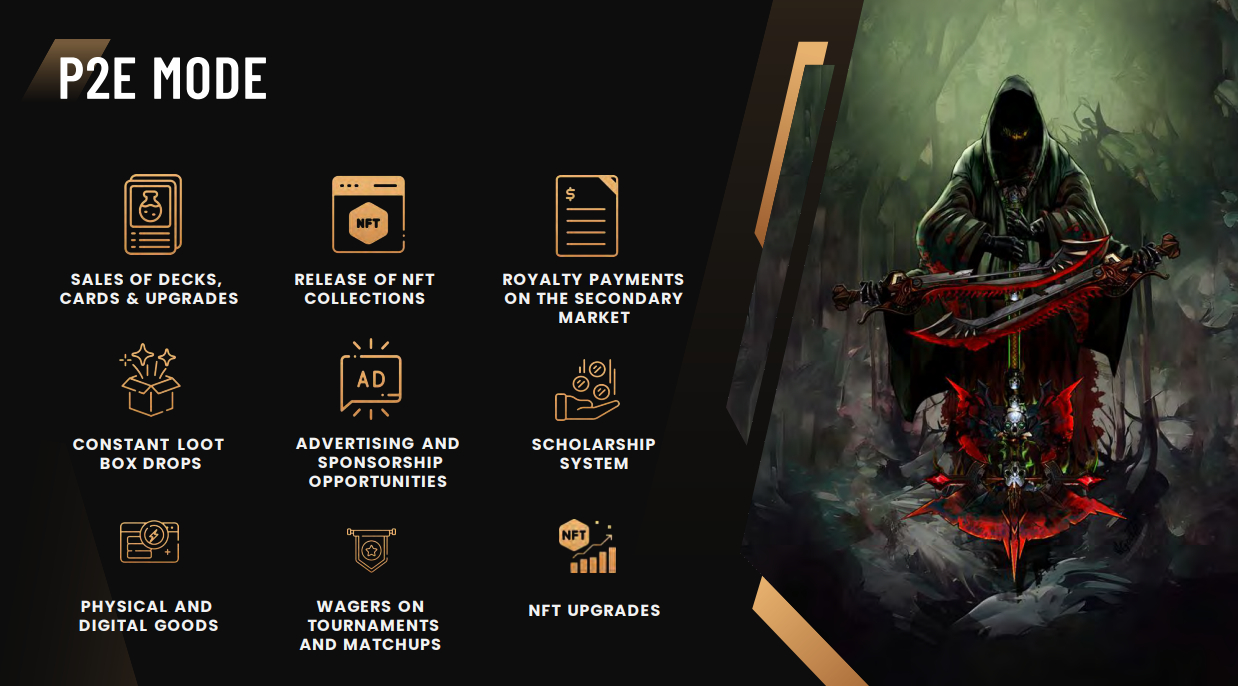 The developers have done this as they want to attract traditional and casual gamers to the blockchain but, as other projects have found, many do not want to migrate because of prohibitive costs and a lack of technological knowledge.
The F2P version removes both of those obstacles and allows interested players to try the complete game for absolutely no cost.
Calvaria believes that the strength of the game will make players want to join the P2E version.
This version of the game will also include a visible tracker showing how much a player could've won in the P2E version.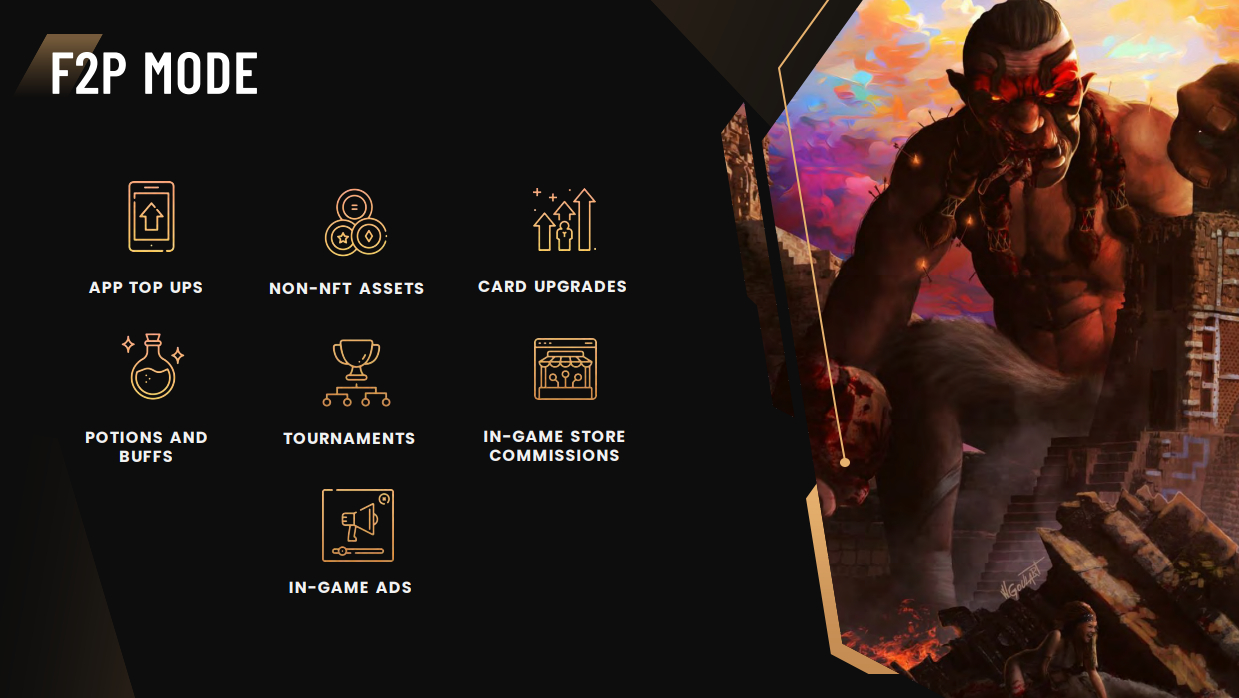 There will also be gamified quests where players learn about blockchain technology and earn rewards.
For more information on the project, read through the Calvaria whitepaper or join the Telegram group.
Calvaria Presale Details
Calvaria is currently in stage 4 of its 10-stage presale with RIA tokens on sale for $0.025 each.
The price increases through each stage and by the final stage will cost $0.055 - a 120% increase from the current price and a 450% increase from the stage 1 price.
A total of 300 million RIA tokens - 30% of the max 1 billion supply - are on sale during the presale, with no vesting period and a hard cap of $9.75 million.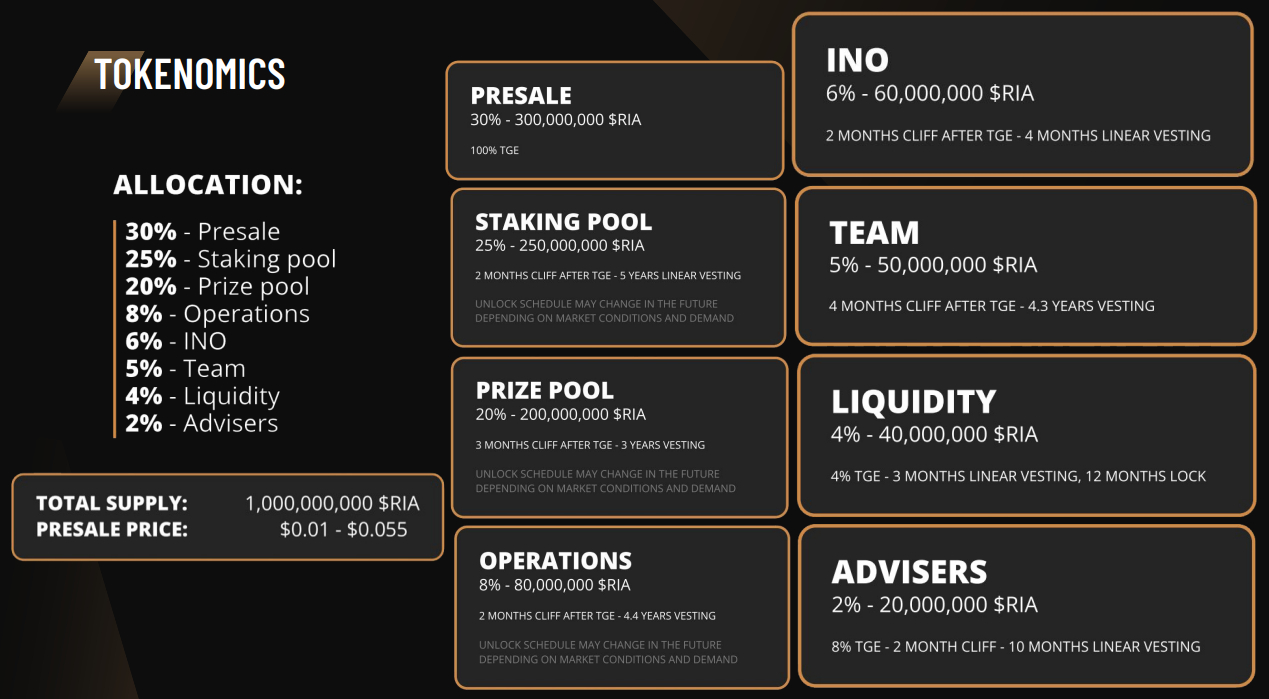 The staking pool (25%) and the prize pool (20%) make up the vast majority of the remaining supply, with 8% going to operations, 6% to the INO and 4% for liquidity on exchanges - a further 5% is going to the team and the remaining 2% to advisors.
The Calvaria developers are doxxed and have been KYC-verified by CoinSniper, while the token is rug-proof, having had its smart contract audited by SolidProof.
The project has partnered with major exchanges KuCoin and Gate.io, meaning listings will happen soon after the presale sells out.
How to Buy Ria Tokens During Presale
Interested investors should read our full beginners' guide on how to buy RIA tokens.
Calvaria is also running a $100,000 RIA token giveaway, where three players will win a share of the prize.
Multiple entries can be made by completing tasks such as following the project on social media channels.
---