This New Metaverse Crypto Project Can 10x After Launch – How to Buy Early? (TARO)
Disclosure: Crypto is a high-risk asset class. This article is provided for informational purposes and does not constitute investment advice. By using this website, you agree to our terms and conditions. We may utilise affiliate links within our content, and receive commission.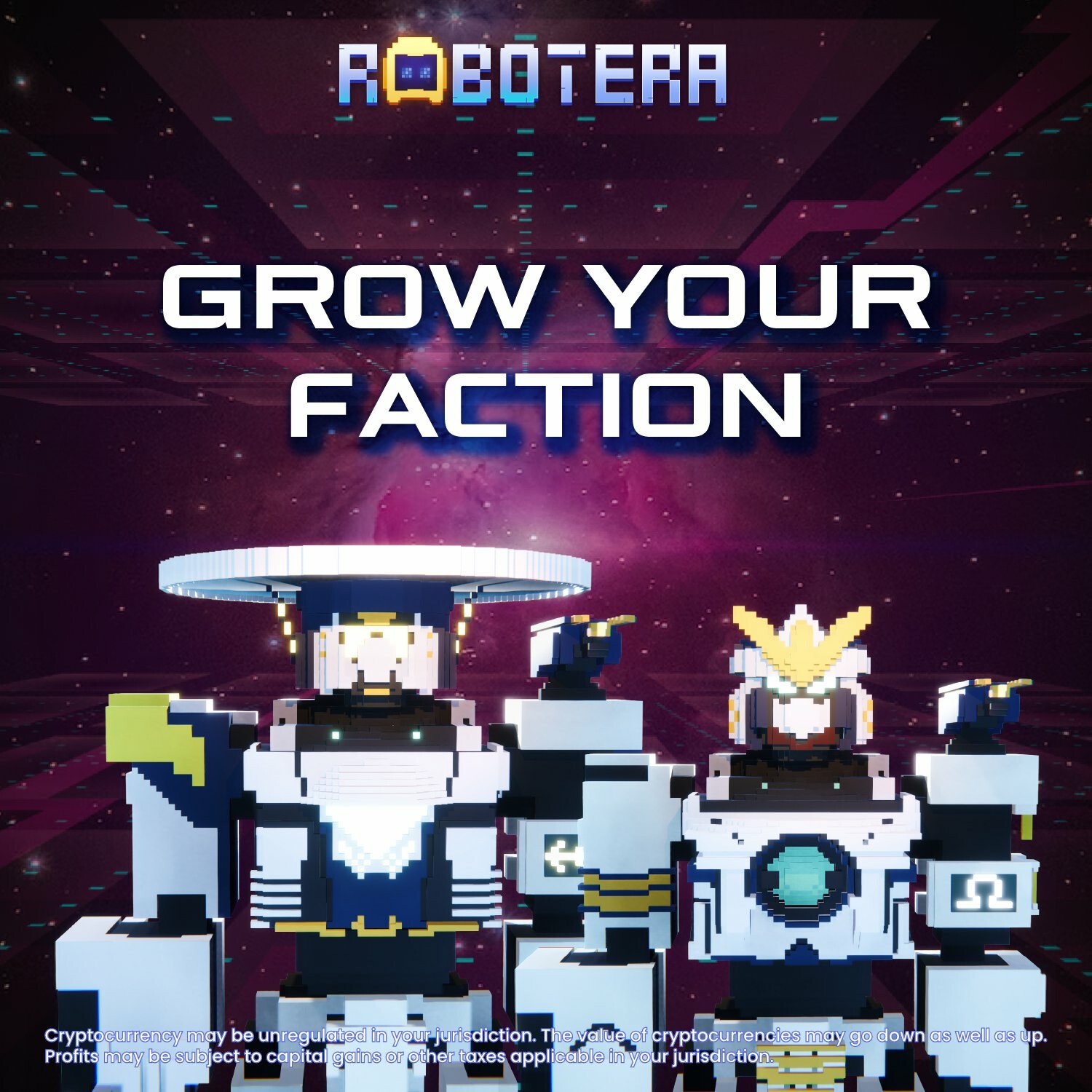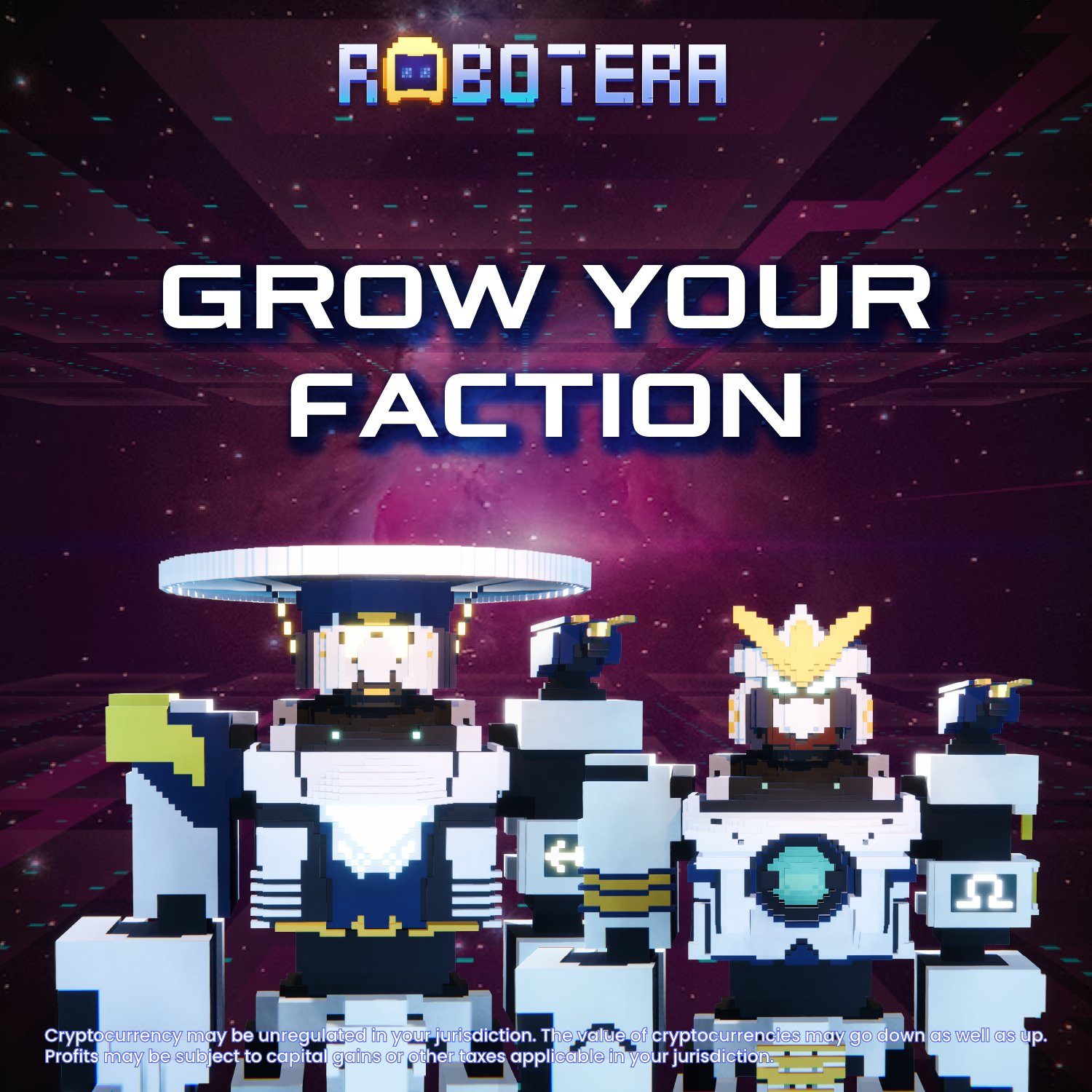 RobotEra is an upcoming metaverse crypto project that is set to play a major role in the upcoming metaverse era. The sandbox world-building platform will allow players to create and share, explore and trade within an immersive virtual world that belongs to them.
Users can play as robots in this metaverse where they will farm resources from the planet, manage their own land, create robot companions, and participate in the creation of a new world.
The project's user friendly interface that caters to players of all skill levels demonstrates the project's focus on inclusiveness and reaching a wide audience.
The game's economy is powered by the TARO cryptocurrency, allowing players to purchase land, own NFTs, and engage in various economic activities within the game.
Exploring the Immersive World of RobotEra
The platform offers a shared world that connects players' unique lands, allowing players to create an array of landmarks limited only by their imaginations.
The game also allows players to showcase their artistic skills by submitting original artworks for display in museums or participating in concerts to contribute to building an interactive ecosystem. NFTs from other spaces can also be brought into RobotEra.
The game is set in the alpha galaxy, Taro, which was once a vibrant planet with an advanced civilization. However, it has become a desolate landscape after a brutal war between the aborigines and the robots.
At the last moment of the war, the humanoid scientist, Prosius, achieved a major breakthrough in his research on the "robot singularity." He activated a new life in an artificial intelligence embedded in robots and detailed his plan in a sealed document called "The Last Chance."
With the last aboriginal survivor gone, 10,000 robots with human-like thoughts and emotions now open their eyes and a new era for Taro begins. They are tasked with rebuilding the planet, restoring it to its former glory and ushering in a new civilization and a brighter future.
RobotEra's unique Web3 gameplay experience that offers robots with advanced customization options and the possibility of vast exploration in an immersive universe is sure to attract a large segment of users both from the world-building genre as well as those intrigued by the concept of an open world metaverse economy.
Companions are important secondary characters in the metaverse, helping players complete various tasks and improving their experience. Each Robot Companion is an NFT and they can be freely traded or leased to other players. Players can use the machine component workbench and the robot companion workbench to craft their own Robot Companions.
The land is also a big part of RobotEra's gameplay experience. Each piece of land is a unique NFT generated by the system and players can use their imagination to create landmarks on their own land. Players holding Robot NFTs can also mint land that can be freely traded or leased. There are several benefits to owning land, including the opportunity to work, build, and obtain resources on it.
RobotEra provides players with an easy-to-use editing tool that supports the creation and customization of their assets. This advanced feature allows players to add flexible customizations without any coding skills required.
Players can also construct facilities to dig for components and power blocks to eventually create their robot companions using the editor.
One of the newest technologies RobotEra brings is that the land and characters created by players generate NFTs that can be traded, allowing players to establish a user-driven economy.
In short, RobotEra offers a dynamic and immersive world that integrates entertainment, creation, management, exploration, and interaction with a play-to-earn model. Players will have the ability to earn significant income through various means, such as cultivating "sacred trees", selling NFTs, advertising and staking tokens.
A New Approach in the Gaming Industry
The collaborative and social features built into RobotEra are designed to help players find friends to build their worlds and make collective decisions on the fate of the planet. The metaverse's DAO ensures that all players can propose or decide the implementation strategy of their own faction, as well as decide the use of tokens in their own treasury.
The community organization established by all users decides the fate of the world. Players who want to become managers and participate in governance must pledge their tokens and only players who have successfully deposited tokens can participate in voting. The number of votes will determine the manager of each faction, and they will have the right to guide the future development of their faction.
Players with good ideas and contributions can apply for RobotEra rewards and earn additional income. By creating a fully customizable, dynamic and immersive metaverse, RobotEra aims to bring the world of blockchain gaming to the masses.
RobotEra is currently in the early stages of its presale campaign offering those interested an opportunity to buy into the project before prices rise in the next phase of the presale.
Hey #RobotEraArmy! 👋

Explore $TARO's 7 factions! 🔥🤖

The Guardian Song protects the planet 🌍🛡️

They specialise in defence, and your #Robot gets a high HP bonus 🤖🔰

Join the presale to learn more! 🚀💰https://t.co/nBnvUcnbzU#Play2Earn #Presale #NFTCollection pic.twitter.com/4p1dykEwZ9

— RobotEra (@robotera_io) March 7, 2023
With its engaging storyline and unique gameplay experience, RobotEra is a promising platform that provides a truly immersive and interactive experience for crypto investors and gamers.
If anything will change the way the Web3 gaming industry is perceived, it's RobotEra with its focus on usability, community, an an expansive in-game economy. By using advanced technologies to offer pioneering gameplay, play-to-earn mechanics and a dynamic metaverse platform, RobotEra is a pioneer of the next generation of metaverse gaming.
Disclaimer: The Industry Talk section features insights by crypto industry players and is not a part of the editorial content of Cryptonews.com.
---