This New Metaverse Crypto Is Disrupting the Industry – Here's Why You Should Pay Attention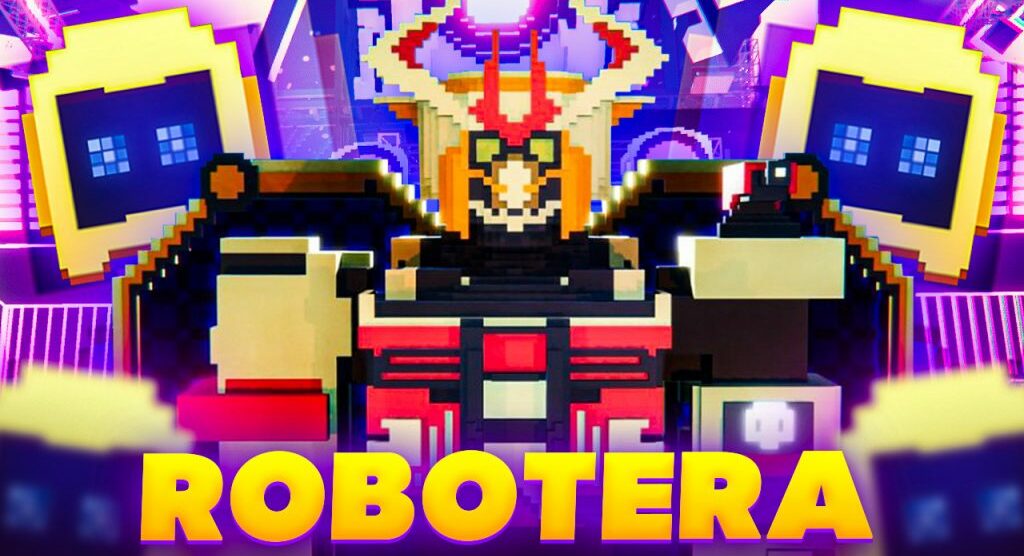 RobotEra is surging to become one of the most popular and fast-paced metaverse projects.
The innovative project integrates a versatile play-to-earn model (P2E) to enable members to embody real-life features into the metaverse, build virtual estates, and earn commercial incentives.
The gaming project's native token, $TARO, is currently on presale and has raised an impressive $1 million from early investors.
With the metaverse sphere expected to grow exponentially in the upcoming years, investors with oversight for huge gains must lock into this project and purchase $TARO at a low price.
RobotEra – Building a Revolutionary P2E Metaverse Initiative
RobotEra is a new Sandbox-like metaverse game adventure with an exciting robot and sci-fi theme. The gaming project provides a virtual planet where members can interact, access digital lands and assets, compete against rival robot planets, and win great rewards.
Deoplyed on the Ethereum platform, the innovating project provides earning opportunities, integrated non-fungible tokens (NFTs) lands, and a metaverse hub that bridges the gap between diverse gaming communities.
Each member of the digital gaming platform is transferred to the in-game virtual planet called Taro. The concept of Taro is quite intriguing, adding more flair to the excitement levels of each gamer.
According to the developers, an army of invading robots attacks Taro planet and its dwellers. And to participate, users must mint an NFT avatar that takes the form of a robot.
With this unique avatar, players can build new homes for the inhabitants of Taro, purchase digital lands and in-game products, fight off enemies, and earn the platform's native token, $TARO, as a reward.
All items in the RobotEra ecosystem, including in-game assets and robot avatars, are built as NFTs. Users can tune up their creativity by customizing their avatars and asset to suit their taste.
Due to its NFT standard, users can monetize their avatars and assets anytime.
Create, Play, and Earn Commercial Incentives – The Future of Immersive Gaming
RobotEra offers a myriad of gaming structures and side quests for members to earn more $TARO as incentives.
These additional revenue streams include creating new robots, acquiring digital resources from the Taro virtual world, completing tasks, and participating in virtual concerts.
Participants can also buy and monetize assets. For instance, a player can opt to purchase and trade NFT-based in-game assets, create large virtual billboards and charge advertisement fees, buy virtual lands, and many more.
Overall, the metaverse-based project integrates an intuitive, simple-layout, and interactive interface platform to create, play, and earn opportunities through rewards without needing third-party hardware or softwares.
Additionally, the gaming project will launch a versatile virtual reality (VR) and augmented reality (AR) technology to the global market in 2024.
This innovation will provide advanced metaverse features with sophisticated real-world capabilities to gamers.
$TARO Presale Is Fast Selling – Buy Into the Metaverse Future
At the heart of the RobotEra gaming platform is its native token, $TARO. The metaverse token powers the platform's transactions, including the purchase of virtual lands, in-game assets, NFT trade, and many more.
Holders of $TARO will also be eligible to stake and earn passive income.
At press time, the digital asset is priced at $0.020 USDT and is currently in the first stage of its presale.
The asset's presale is fast selling, with over $1 million raised from early adopters.
According to the project's roadmap, $TARO will soon be listed on crypto exchanges, which will propel its price value to rise value.
Investors looking to leverage low-valued crypto assets should purchase $TARO now.
Disclaimer: The Industry Talk section features insights by crypto industry players and is not a part of the editorial content of Cryptonews.com.
---