This New Crypto Token Is Disrupting the Fitness Industry in a Big Way – Learn More Here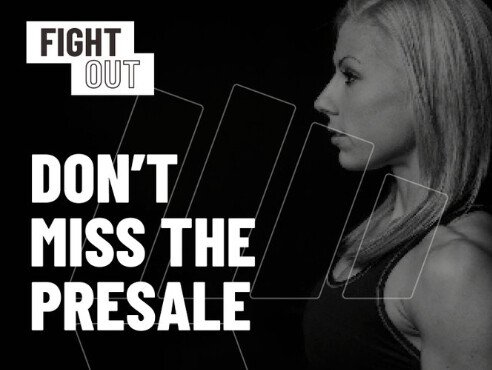 Fight Out is redefining the metaverse design concept. The groundbreaking move-to-earn (M2E) blockchain-based startup is attracting fitness enthusiasts by using Web3-related features to create virtual gyms. Users are supported by avatars which play a role in how well a player can compete and how much rewards they earn.
The Fight Out token, $FGHT, is an ERC-20 token utilized as the Fight Out metaverse's currency. The token keeps seeing more investors demand and has recently hit a presale value of $4.3 million.
Move-to-Earn (M2E) Is the Future of the Fitness Industry
Move-to-Earn (M2E) has transformed the Web3 industry by enabling consumers to profit financially from leading active lifestyles as opposed to all value flowing solely to the business provider. Many people have been inspired to form healthy habits and start down the path to a fit lifestyle because of the gamification of the movement.
However, most M2E platforms currently in use just measure steps rather than the motions that users are genuinely interested in. A further barrier to entrance is the high cost of beginning NFTs and Web3 expertise, which prevents widespread adoption and causes platform economies to fall as a result of "breeding."
However, Fight Out aims to revolutionize the fitness industry by providing an M2E fitness app and gym chain that caters specifically to users' fitness lifestyles. According to Fight Out, everyone should be able to lead an active, healthy lifestyle with training tailored to their needs, goals, and capabilities.
Users receive rewards for completing exercises and challenges, earning badges, and expanding the community. Also, when users advance in their fitness journey, their soulbound avatar changes as a direct result of their own work and advancement. With this, users will be able to access the Fight Out metaverse and put their physicality to the test with other community members.
Users will be encouraged through earning mechanisms to design and follow well-rounded fitness regimens, but they will also have plenty of opportunities to customize their workouts and push themselves to become experts in their chosen specialties.
A World Tailored to Everyone's Needs
For a large number of gamers and fitness enthusiasts, Fight Out's training platform serves as a portal to the metaverse. This is with the help of a combination of engaging and motivating ambassador masterclasses and fitness classes created by combat athletes.
Users have the option to socialize with or compete against friends and other Fight Out players in the Fight Out metaverse. Their skill, training methods, effort, and success all have an impact on their capacity to win and earn prizes.
Players will be able to compete in leagues, tournaments, and other contest modes for glory prizes and cash via its $FGHT token. Apart from this, brands or the community can organize unique competitions. They will be able to decide on their own entrance fees and awards.
Fight Out rewards consistency and advancement with on-chain REPS coins, unlike traditional fitness experiences. In-app purchases, additional services, and purchases of digital products in the Fight Out marketplace can all be made with REPS. Investors should note that $FGHT is the platform's native token and can be bought in the presale. However, REPS is the in-app currency earned by completing achievements within the platform.
An Ideal Time to Invest in $FGHT
Fight Out has so far raised $4.3 million from investors in its continuing token presale, which is available to everyone globally. The project has initiated a countdown, and the cost of $FGHT rises once every twelve hours. The price of $FGHT is currently $0.02269, which investors can take advantage of and add to their portfolios. Once stage 1 ($5m) is finished, it will rise by $0.0166 every second until March 31st, when it will reach $0.0333.
Also, a 10% bonus will be given to everyone who has previously invested in the project. The bonus schedule remains in effect during the presale. On investments of $50,000 or more, investors receive a 25% bonus, with a current 42% bonus on a 36-month vesting period.
The fitness platform has already pre-announced listings on seven exchanges. These are BKEX, XT.com, Changelly Pro, LBank, DigiFinex, BitForex, and Uniswap.
Buy Fight Out

Disclaimer: The Industry Talk section features insights by crypto industry players and is not a part of the editorial content of Cryptonews.com.
---