New Crypto Lobbyist, Facebook Payments, Grayscale's Chainlink + More News
Get your daily, bite-sized digest of cryptoasset and blockchain-related news – investigating the stories flying under the radar of today's crypto news.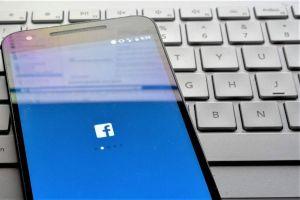 Regulation news
The Crypto Council for Innovation (CCI) announced their launch today, stating that their mission is "to unlock the transformational promise of crypto." CCI is a new alliance convened by Paradigm, while the member organizations include major crypto exchange Coinbase, asset manager Fidelity Investments-launched Fidelity Digital Assets, and payments company Square Inc. The alliance will support governments and institutions worldwide by informing and encouraging responsible crypto-related public policy, they said, and will also educate the public about crypto's potential to create positive change.
Singapore again warned the public about the risks of trading cryptoassets. In response to a parliamentary question on Monday, the chairman of the Monetary Authority of Singapore (MAS) Tharman Shanmugaratnam said: "Cryptocurrencies can be highly volatile, as their value is typically not related to any economic fundamentals. They are hence highly risky as investment products, and certainly not suitable for retail investors. MAS has issued numerous consumer advisories to warn the public of the risks of trading these products." The MAS also has powers to impose additional measures on digital token service providers as needed, Shanmugaratnam said.
Payments news
Facebook is testing a new QR code feature and payment links for use with Facebook Pay to make it easier for people in the US to send or request money from one another, TechCrunch reported, citing a Facebook spokesperson. The QR code feature, similar to Venmo's QR codes and others, will allow a user to scan a friend's code with their smartphone's camera to send or request money, while the sharable payment links will let you publish your payment address outside of Facebook itself, the report added.
Altcoins news
NFTs news
Luxury fashion brands are poised to jump into the world of blockchain and non-fungible tokens (NFTs), reported Vogue Business. Gucci recently confirmed that it's "only a matter of time" before a brand like theirs will release an NFT, while the publication claims it has confirmed with multiple industry sources that a number of luxury fashion houses are close to releasing NFTs.
International auction house Sotheby's unveiled 'The Fungible' collection by the anonymous, digital artist Pak, set for auction April 12 through April 14. The first of several lots has been revealed, allowing buyers to purchase as many copies as they want of a Pak work featuring a geometric cube for a fixed price, starting with USD 500. Six more lots are left a secret.
Adoption news
The sporting world's ties with crypto are becoming increasingly strong after the NBA's Sacramento Kings basketball franchise announced that it would begin offering its playing roster, coaching staff and backroom employees the option of receiving their salaries in BTC, rather than fiat USD. The franchise's owner Vivek Ranadivé made the announcement in a Clubhouse session with Tim Draper, as confirmed by attendees and a contributor to the media outlet Forbes. The Kings owner was quoted as saying, per one alleged attendee on Twitter, that staff "including the players" will soon be able to "get paid as much of their salary in bitcoin as they want."
Regulated financial market infrastructure provider Paxos Trust Company today announced that Instinet and Credit Suisse settled US-listed equities trades on a same-day settlement cycle (known as T+0) via Paxos Settlement Service. Meanwhile, in the legacy system, settlement can only occur the same day if trades are completed before 11 AM ET, and therefore is rarely utilized. Paxos Settlement Service has been settling trades daily for more than a year. The platform operates under No-Action Relief from the Securities and Exchange Commission (SEC) Staff, and will apply for full clearing agency registration with the SEC, hoping to secure it in 2021.
Legal news
Crypto lending platform Nexo is facing a class-action lawsuit, as it has been accused of causing USD 5m worth of client liquidations after suspending the use of XRP as collateral without warning in December. The suspension followed the US Securities and Exchange Commission's legal action against Ripple. The lead plaintiff, California resident Junhan Jeong, alleges that this resulted in many users being unable to support their loan positions, prompting wholesale liquidations, as well as that Nexo "unjustifiably" sold off customers' XRP and pocketed the proceeds. The platform recently said that the actions it undertook "upon legal counsel, were in adherence with laws, regulations, and the company's own terms and conditions," and that following "defamation and aggressive blackmail attacks, [...] Nexo is taking legal action to address the matter."
Blockchain news
Russia is attempting to put its money where its mouth is with its latest dollar purge incentive, and will attempt to bypass Washington- and EU-imposed sanctions by developing its own SWIFT alternative. The SWIFT platform is much of the world's go-to system for cross-border banking transactions, and although Russia is its fourth-biggest customer, has been squeezed to help Washington carry out its sanctions program against Russia. But per RIA Novosti, the country's deputy foreign minister has been talking up a domestically developed alternative, which it says may make use of blockchain technology. The deputy minister stated that the move was a "response to the current geopolitical reality," and a "response to the need to modernize methods of payment."
___
(Updated on April 08, 03:53 UTC: Grayscale denied that it filed with the Delaware corporate registry in the US to register a new trust.)
---