New Coinbase Listing Candidates Show Mixed Results
What was once known as one of the most sure-fire ways to make money in the crypto space, once again proved to be a risky activity as the so-called "the Coinbase listing effect" wanes.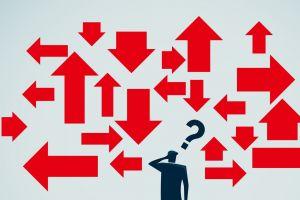 After the popular exchange on Monday announced that it is "exploring the addition" of eight new digital assets for trading on its platform, half of them registered stronger gains, while some of them were even in red earlier today, before bitcoin rallied above USD 12,000 and altcoins moved higher also.
Per Coinbase's announcement, the assets currently under consideration are:
At pixel time (09:30 UTC), ALGO, MATIC, and ONE stands out with double digit gains while DCR is up by 8%. Meanwhile, the rest increased less than 3%.
Some of the tokens that might be listed on Coinbase*: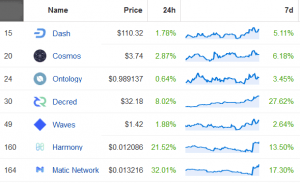 As previously communicated by Coinbase, the company's policy is now to eventually give its clients access to "at least 90% of the aggregate market cap of all digital assets in circulation."
It is estimated that the Coinbase listing effect is likely to diminish even further as more and more assets are listed on the platform. The reality today, with 15 different assets listed, is quite different from just a short while ago when Bitcoin (BTC), Ether (ETH), Litecoin (LTC) and Bitcoin Cash (BCH) were the only assets that could be traded on the popular exchange.
Also, as previously reported, some community members have blamed possible insider trading for sell-offs that have occurred immediately after a new Coinbase listing is announced, while pointing to unnatural spikes in price in the days leading up to a listing announcement.
Meanwhile, another major token, Tezos (XTZ) is still down by almost 3% despite another popular trading platform eToro, with more than 6 million users worldwide, announced yesterday that it is adding XTZ to its platform. The addition of the token brings the total number of crypto assets available on eToro to 15.
---